By
for on July 22nd, 2012
Watch a Scene from Tonight's Brand New Inspector Lewis Mystery, "Fearful Symmetry"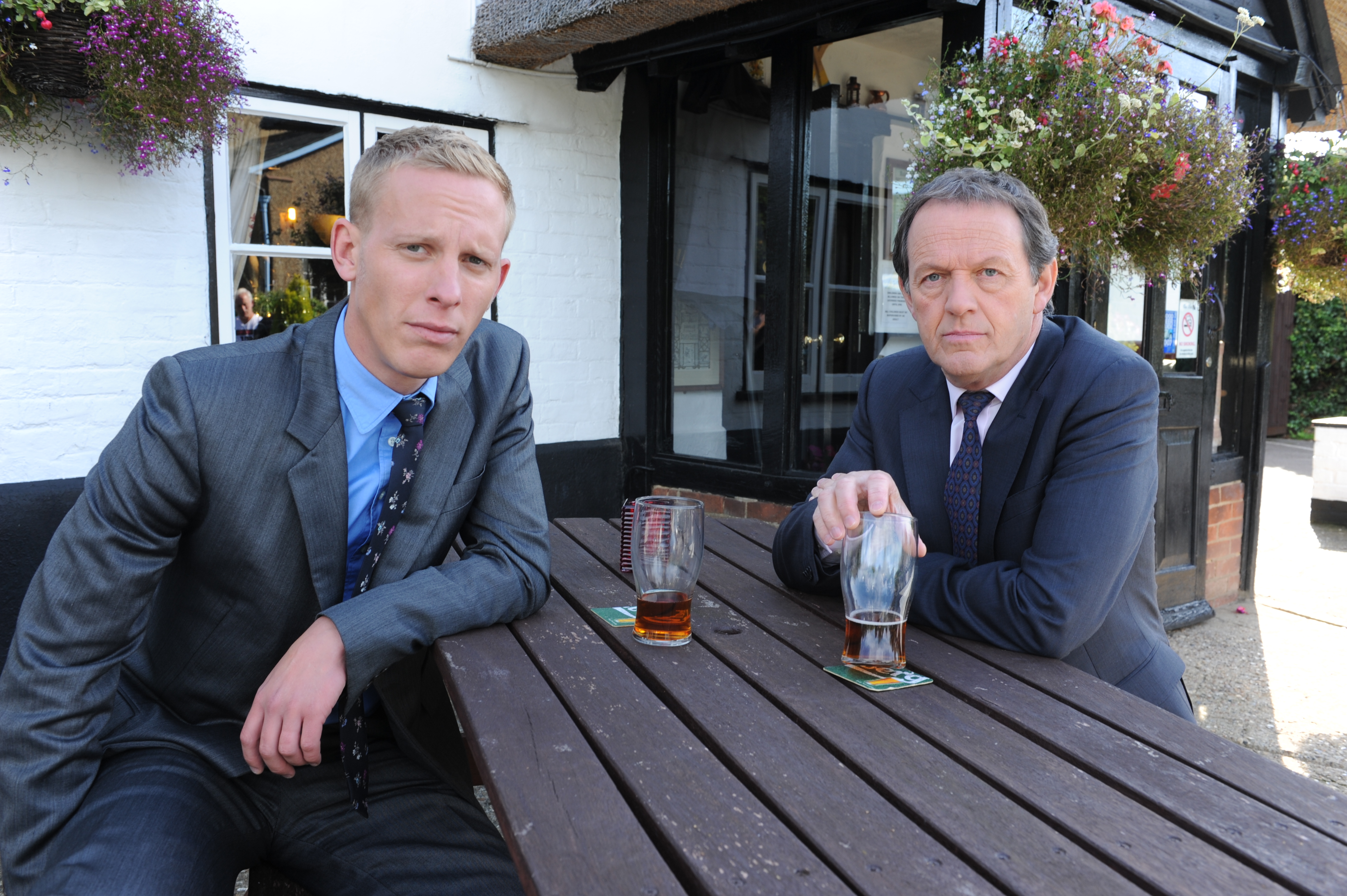 The new series of
Inspector Lewis
continues tonight on
Masterpiece
at 9pm. In tonight's installment,
Fearful Symmetry
, Lewis and Hathaway investigate the murder of a suburban babysitter who seems to have been in the wrong place at the wrong time – and may have been leading a secret life.
Click through for a full synopsis of tonight's episode, as well as a sneak peek clip.  Enjoy!
Can't believe we're already at the next-to-last new Lewis of the summer! Here's a detailed episode synopsis from the Masterpiece site, followed by a scene from tonight's episode.  It sounds good!
Fearful Symmetry:  Stand-in babysitter Jessica Lake sees Nick and Honey Addams off to their tennis match and settles in for a boring Saturday night in suburban Oxford. But for the poor young beauty, it will be her last. The Addamses return to a screaming baby and Jessica's corpse, propped on their bed, wrists bound symmetrically to the headboard. For Lewis and Hathaway, the rope's knots indicated premeditation. But with a last-minute substitute babysitter, was Jessica's murder a case of mistaken identity?
Their question is soon answered with a visit to Boxgrove, the eerie abandoned children's home where Jessica, parentless, grew up and was presently squatting with former residents Kyle and the mentally unbalanced Silas. There Lewis and Hathaway find a brochure featuring Jessica, bound and fetishized, promoting the upcoming museum show of controversial photographer Marion Hammond. Had the shrewd artist staged her muse's death? Or was Jessica killed by Marion's unsavory client — and Nick's boss — Tom Garland, whose high-concept home is decorated with Marion's erotic artworks? On the night of Jessica's murder, the Garlands and the Addamses swapped partners for their match of mixed doubles...and perhaps more.
Lewis and Hathaway's investigation takes them from the smarmy world of suburban swinging couples to the university's primate lab, where the Addams's regular babysitter, Yasmin, works alongside the father of Jessica's troubled boyfriend, Gideon Massey. But even among the caged monkeys, several connections lead back to Marion.
Soon, the line between art and obscenity is brought into terrifying focus when another of Marion's photos is recreated in a gruesome murder. Can Lewis and Hathaway untangle lies and carefully guarded secrets before a deranged killer finds inspiration again?
---
By
for on July 22nd, 2012
More to Love from Telly Visions