By
for on March 22nd, 2022
Watch Sarah Lancashire as Julia Child in the Trailer for 'Julia'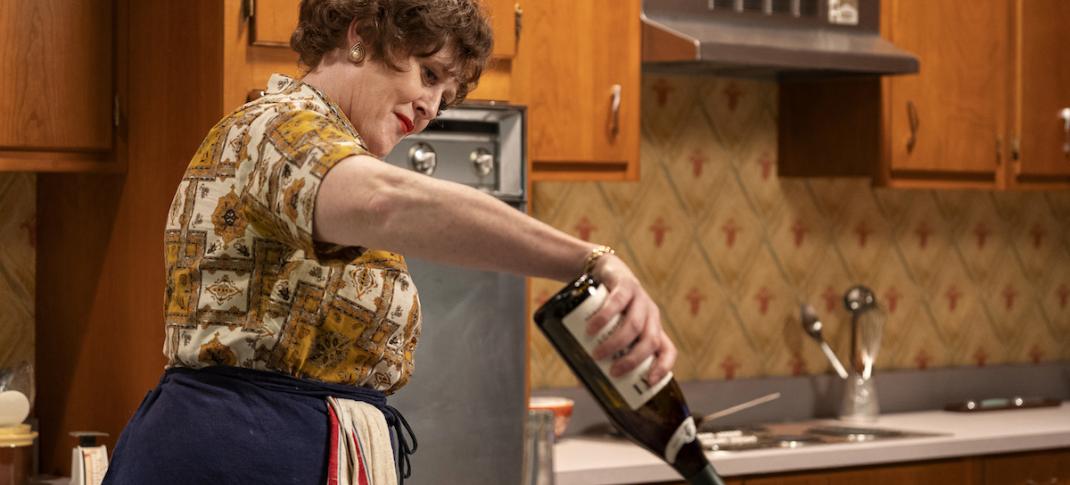 HBO Max has released the trailer for their upcoming series Julia, which dramatizes the life and career of beloved culinary icon, cookbook author, and all-around PBS favorite Julia Child.
The eight-episode series arrives March 31 and is inspired by Child's extraordinary life, which included everything from cooking superstardom to a stint with the government organization that was a precursor to the CIA. You can still see Child's iconic kitchen today at the Smithsonian, that's how big a deal she was and still is to our popular culture.
Set during the years immediately following the publication of her bestselling cookbook Mastering the Art of French Cooking, Julia sees Child working to launch her first television series, The French Chef, at public television station WGBH, where she faced pushback from sexist and elitist producers. But with the help of friends and allies, her cooking series not only becomes a hit but changes the face of television as we know it. 
Watch the trailer below.
In an unusual twist, British actress Sarah Lancashire (Last Tango in Halifax) plays the extremely American Child. Former Frasier star David Hyde Pierce plays Julia's supportive and loving husband Paul Cushing Child. Other notable cast members include Brittany Bradford (Fear the Walking Dead) as the WGBH associate producer of I've Been Reading, who became a champion of Child's following her appearance on the show; Bebe Neuwirth (Blue Bloods) as Avis, Child's best friend; and Fiona Glascott (Indian Summers) as Judith Jones, the editor who both pushed Child's Mastering the Art of French Cooking *and* saved The Diary of Anne Frank from the reject pile. (A true publishing hero, is what I'm saying.)
The official synopsis describes the show as follows. 
JULIA is inspired by Julia Child's extraordinary life and her long-running television series, "The French Chef," which pioneered the modern cooking show. Through Julia's life and her singular joie de vivre, the series explores a pivotal time in American history – the emergence of public television as a new social institution, feminism and the women's movement, the nature of celebrity and America's cultural evolution. At its heart, the series is a portrait of a loving marriage with a shifting power dynamic.
The first three installments of the eight-episode series will arrive on HBO Max beginning March 31, with weekly drops to follow each Thursday. 
---
By
for on March 22nd, 2022
More to Love from Telly Visions