By
for on July 2nd, 2012
Watch the New Trailer for Wallander Series 3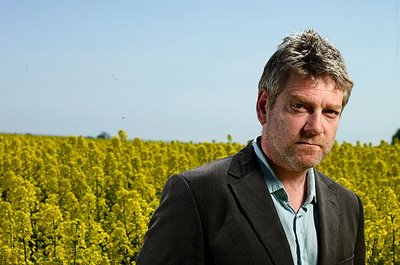 Exciting news - the BBC has released the first trailer for Wallander Series 3!
Kenneth Branagh returns to his BAFTA-winning role as Inspector Kurt Wallander in three new feature-length episodes, based on Henning Mankell's best-selling novels. In the newest set of mysteries – entitled An Event in Autumn, The Dogs of Riga and Before the Frost – the somber detective's hard-won and fragile new hope will be put to the test when he encounters the most brutal of crimes that force him to confront his own demons. (Poor Wallander; he's got enough personal demons to start a Halloween shop.)
Click through for a first look at the new series, set to a wonderfully haunting rendition of Simon & Garfunkel's The Sound of Silence. (BBC One just seriously puts out the best trailers sometimes, I swear.)
Wallander returns to BBC One this month, but Americans won't have to wait too long to see the new episodes for themselves. Series Three will premiere on Masterpiece Mystery this Fall.
---
By
for on July 2nd, 2012