By
for on August 18th, 2015
Watch James McAvoy and Daniel Radcliffe in 'Victor Frankenstein' Trailer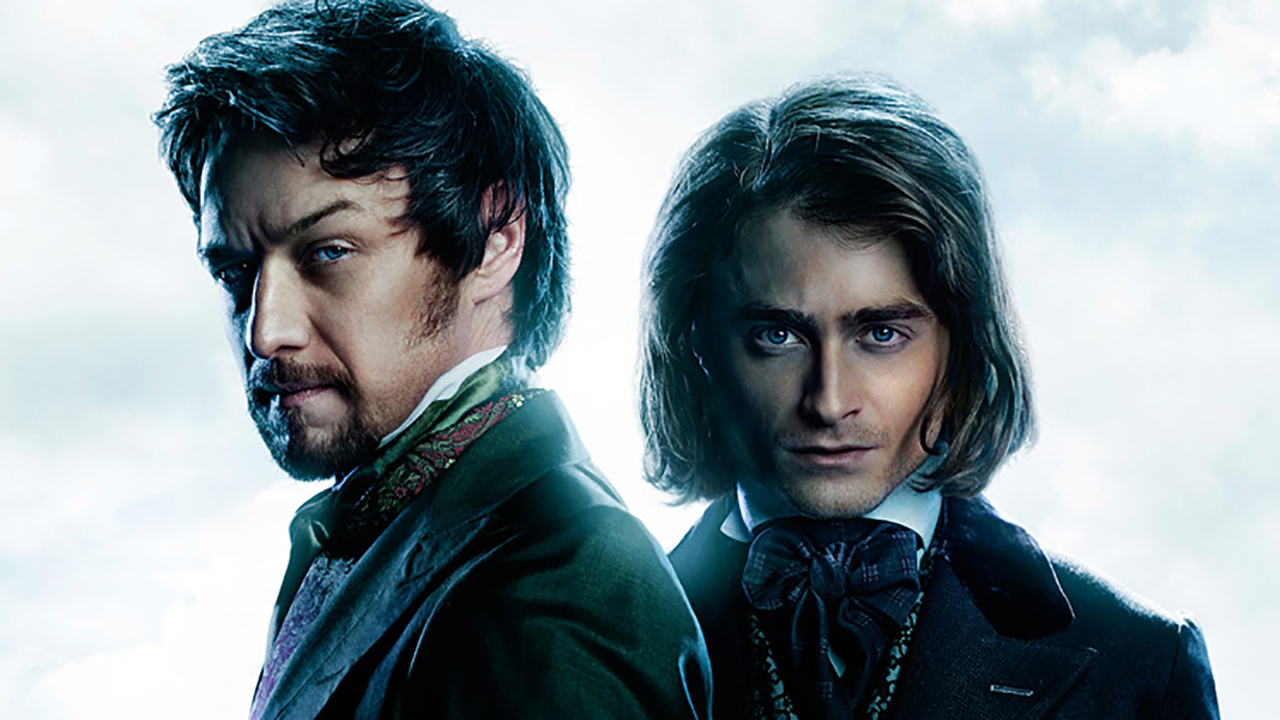 The trailer for upcoming film Victor Frankenstein features several things that are awesome – including James McAvoy and Daniel Radcliffe as the titular mad scientist and his loyal sidekick, a pretty terrifying monster (even if you only see it for like three seconds), and the most amazing hair cinematic hair accessory you've seen in years.
Plus, it also just looks like an interesting twist on the Frankenstein story. (But, seriously! This wig!)
The screenplay is based on Mary Shelley's famous novel, of course, but told from the perspective of Igor, Frankenstein's assistant (and apparent BFF).
It has a vibe that is very similar to the Robert Downey Jr/Jude Law Sherlock Holmes films – kind of a steampunk-ish buddy comedy that features the leads running around snapping quips at each other while things blow up and occasionally go into slow motion around them for no reason. Which, you know, is something I'm actually okay with, for the most part. It looks like fun.
And also, there's Radcliffe's Igor wig, which should be the subject of about 2847 internet memes by the time I'm done typing this. It's that epic.
Take a look for yourself and see what you think: 
The film is directed by Paul McGuigan, whom many of you probably know from his work on the first two seasons of Sherlock. (Here's hoping they can lure him back into the director's chair for Season 4.)
Several other members of the Sherlock crew – including Andrew Scott, Mark Gatiss and Louise Brealey also make appearances in Victor Frankenstein, along with Downton Abbey alum Jessica Brown Findlay
Here's the full poster, while we're at it: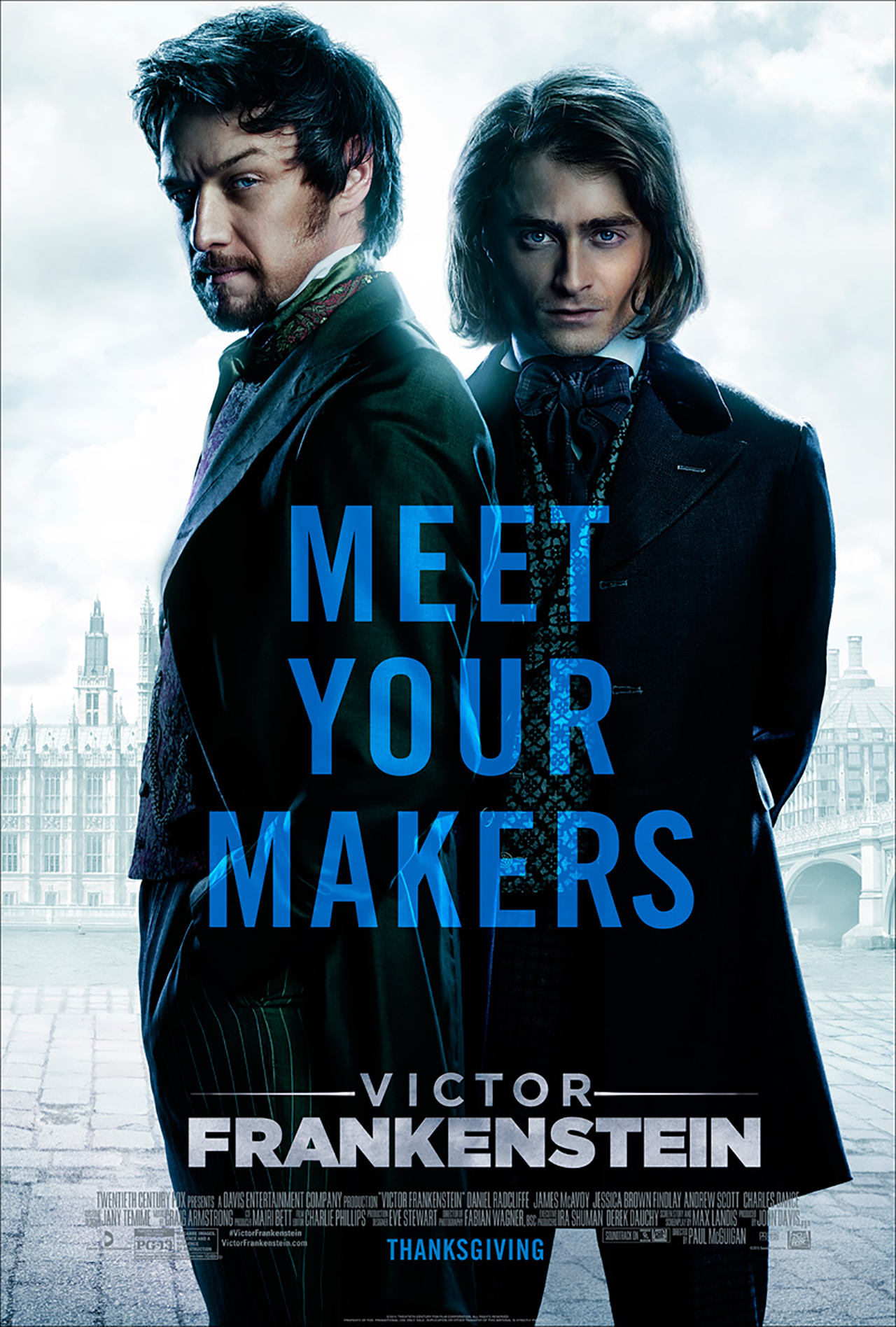 Victor Frankenstein is due to hit theaters November 25. Probably not your typical Thanksgiving fare, but not a horrible option, either. 
---
By
for on August 18th, 2015