By
for on May 13th, 2012
Watch the Full Q&A Session From Masterpiece's 'Sherlock' Premiere Event in New York!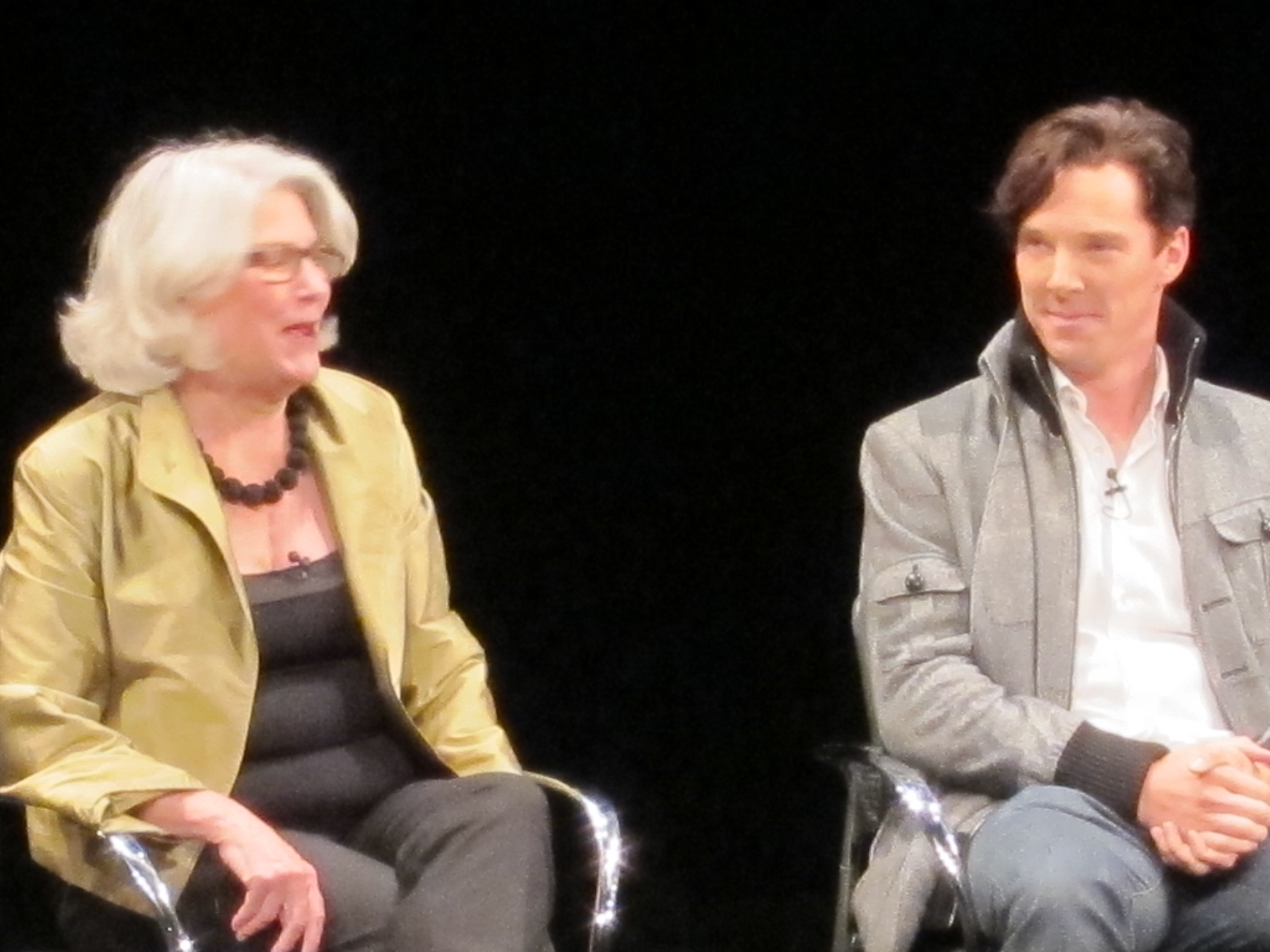 The recent Masterpiece Sherlock premiere event in New York was certainly one of the coolest events I've ever attended – and I think pretty much everyone in the crowd that night would probably agree with me. The event in and of itself was beyond fun, but the great fans and the palpable sense of excitement in the air just made it a hundred times better. So, while you're waiting for Series 2 to continue tonight, why not pretend like you were there? (Speaking of tonight – "The Hounds of Baskerville" is my favorite episode this season, by the way. Not "best" – that's "Reichenbach" – but the one I enjoy the most that doesn't cause me extensive emotional devastation. More on that later!)
Over 10,000 people entered to be one of the lucky couple hundred that won a chance to attend this event. The Q&A panel following the episode screening was livestreamed all over the world, and the event was also recorded so that it could be made available online.
Click through for the full panel in all its glory – the 47 minute Q&A session with Masterpiece executive producer Rebecca Eaton, Sherlock co-creator Steven Moffat, producer Sue Vertue and star Benedict Cumberbatch.  It would be impossible to really capture the energy and excitement that was virtually vibrating all through that room, but this does give you a pretty good idea. And of course, our lovely panel is charming and thoughtful and wonderful throughout.
Some great questions were asked, so if you're a Sherlock fan and you've not seen this yet, do yourself a favor and block off some time to sit down and give it a go. It's fascinating and funny and really awesome.
This video is a tiny bit edited from the actual event – but mostly to clean up/remove some technical issues with the audio at the very beginning, I think, which I was told had some problems during the actual livestream from folks that were watching. The bulk of everything is still intact and, in case I haven't mentioned this yet, it's awesome.
FYI, I don't think it's actually possible for Benedict Cumberbatch to be more charming.  But, maybe that's just me.  Let us know what you think of the discussion!
---
By
for on May 13th, 2012