By
for on December 28th, 2014
Watch: First Look at 'Last Tango in Halifax' Series 3
G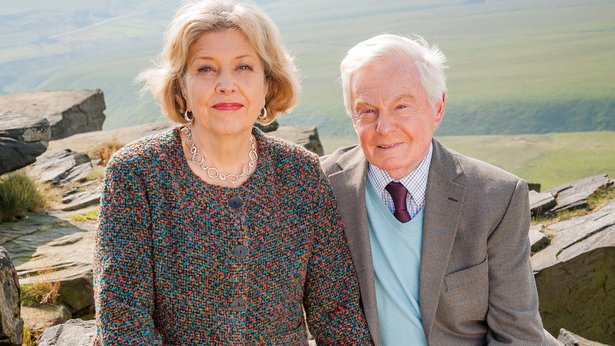 ood news for fans of romantic drama Last Tango in Halifax - Series 3 is almost upon us and, while American fans are going to have to wait a little bit longer to see the new season for ourselves than our UK counterparts, we can still watch the new offiicial BBC trailer on repeat and make ourselves feel a little bit better. 
The series stars SIr Derek Jacobi and Anne Reid as an older couple who found a second chance at love with one another thanks to the power of social media, fifty years after they first met. Sarah Lancashire and Nicola Walker play Alan and Celia's grown children, who lead rather drama-filled lives of their own. The third season picks up with Alan and Celia enjoying their time as a married couple - but of course their honeymoon period is quickly over when Alan's world is shaken by the arrival of someone from his past. Meanwhile, Caroline and her pregnant partner Kate are planning a wedding (man, this show sure does love weddings...), which doesn't seem to be taken as good news by everyone in the family. 
Get your first look at Series 3 below - you'll even catch a couple quick glimpses of Sherlock star Rupert Graves, who has joined the Halifax cast as a regular this season, playing a man named Gary Jackson who goes on a date with Gillian, but may not be all that he seems. Dun dun dunnnn.  
Those ever-lucky folks that live in the UK get to experience Last Tango in Halifax Seires 3 beginning tonight (December 28). The new season is slated to debut in America on PBS stations nationwide later this Spring. 
Are you excited to see what's next for Alan, Celia and their family?
---
By
for on December 28th, 2014