By
for on November 13th, 2013
WATCH: The First BBC Trailer for 'Last Tango in Halifax' Series 2!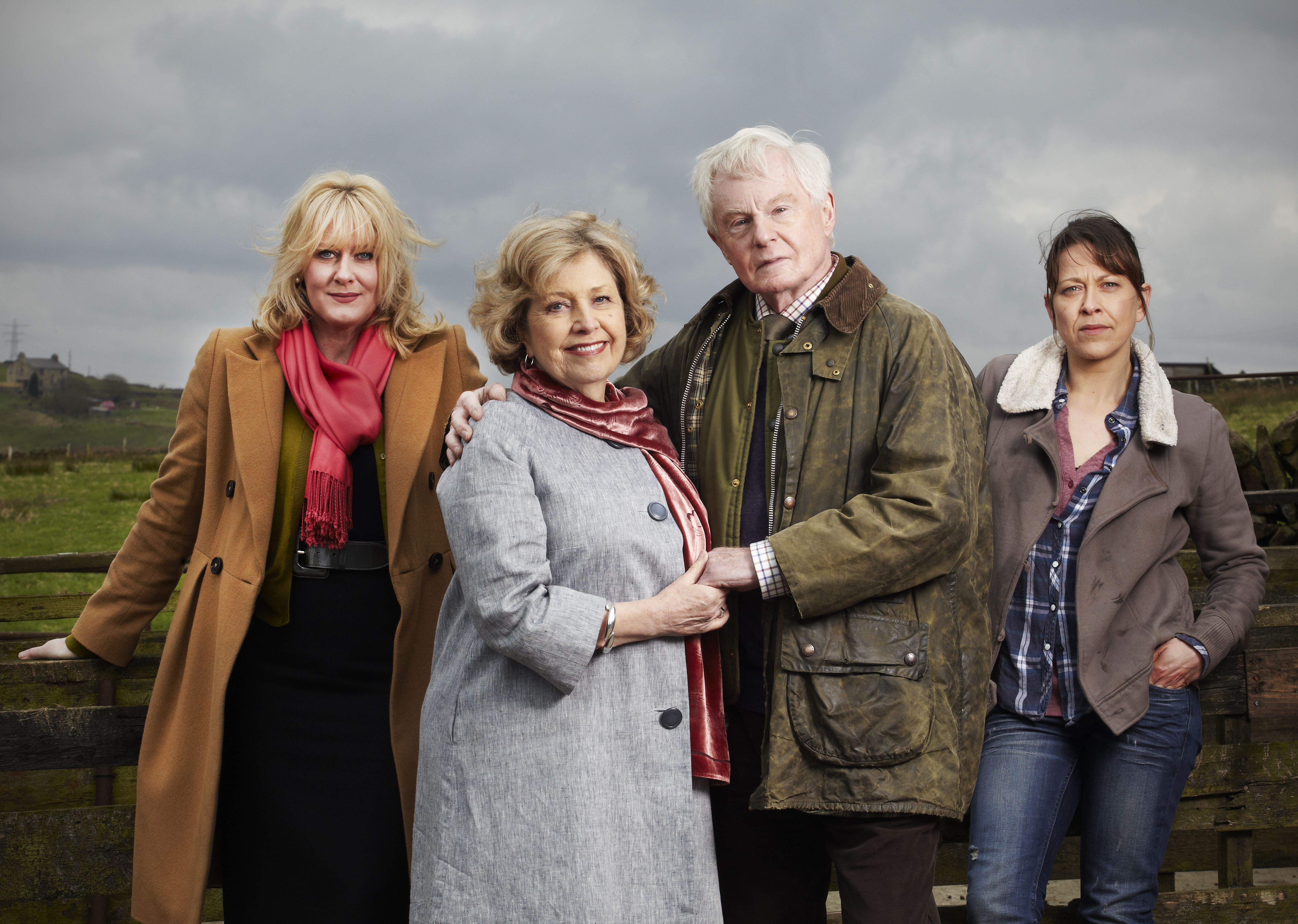 The BBC has released a trailer for Series 2 of the crowd-pleasing romantic drama Last Tango in Halifax. The show was renewed for a second season at the end of 2012 after its successful UK broadcast and went on to win a BAFTA for Best Drama Series
The series stars Sir Derek Jacobi and Anne Reid as a couple who find a second chance at love with one another, sixty years after they first met. Series 1 concluded with a cliffhanger on several fronts, as Alan suffered a serious heart attack, leaving the couple's nuptials in doubt and fans questioning whether Celia might have to go through losing the love of her life – again. 
Series 2 will also be comprised of six episodes, and will pick up right where we left off, with Alan regaining consciousness following his heart attack, much to Celia's relief and delight. She promises to never fall out with him again and the duo decide to get married immediately, because life's too short. We will also see the struggles of Celia's daughter Caroline (played by Sarah Lancashire) as she tries to deal with her newfound sexuality, while Alan's daughter Gillian (played by Nicola Walker) will find herself in a disastrous love triangle after cheating on her partner Robbie with Caroline's husband.     
Watch the BBC trailer for Series 2 below and let us know what you think in the comments! 
Series 2 of Last Tango is slated for a November airing in Great Britain, and will likely cross the pond to American audiences next year. We'll keep you posted as we hear more on that front.
What'd you think of the trailer? Are you looking forward to seeing more of Last Tango?
---
By
for on November 13th, 2013