By
for on September 19th, 2018
Watch Dan Stevens in the Trailer For His New Horror Film 'Apostle'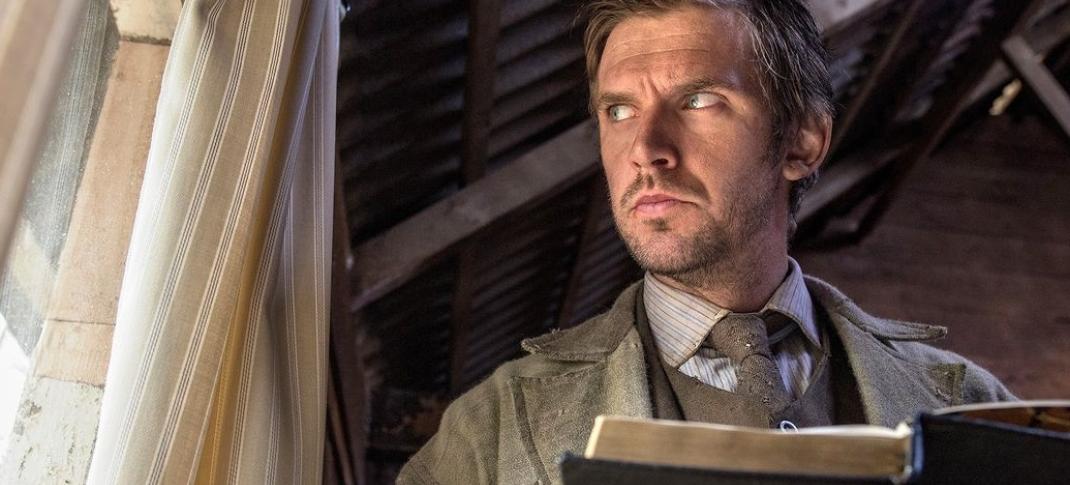 Dan Stevens has certainly been doing his best to leave his image as swoony Downton Abbey heartthrob Matthew Crawley behind since he exited Highclere Castle during the show's third season.
The actor has had one of the most successful post-Downton careers (along with literal Disney princess Lily James), playing an impressively wide variety of roles on both the large and small screens. Besides his regular gig playing David Haller on FX superhero series Legion, he starred opposite Emma Watson in the successful live action adaptation of Beauty and the Beast, played Charles Dickens in The Man Who Invented Christmas, and played a variety of other roles including a drug dealer (A Walk Among the Tombstones), Sir Lancelot (Night at the Museum 3) and a murdering psychopath (The Guest).
In short, our Matthew's definitely done pretty well for himself, in the end. (Let's all collectively breathe a sigh of relief that Stevens' gamble on his career played out, yeah?)
And with the trailer for Stevens next project, a horror film called Apostle, it looks like he plans to continue to take on a variety of newsworthy but kind of weird projects.
The period horror piece follows the story of Thomas, a man sent to an isolated island in order to infiltrate a secret cult and rescue his sister.  And if the first trailer for this project is any indication, it's going to be scary as heck.
The official plot synopsis reads as follows:
London, 1905. Prodigal son Thomas Richardson (Dan Stevens) has returned home, only to learn that his sister is being held for ransom by a religious cult. Determined to get her back at any cost, Thomas travels to the idyllic island where the cult lives under the leadership of the charismatic Prophet Malcolm (Michael Sheen). As Thomas infiltrates the island's community, he learns that the corruption of mainland society that they claim to reject has infested the cult's ranks nonetheless – and uncovers a secret far more evil than he could have imagined. Written and directed by Gareth Evans (THE RAID), APOSTLE is a harrowing occult fable where the only thing more horrifying than madness is the sinister reality behind it.
 Watch the trailer for Apostle for yourselves below: 
The film will premiere at Fantastic Fest ahead of its Netflix debut this October. And, hey, if you're looking for something scary to spice up your pre-Halloween movie list, Apostle looks like it will fit the bill and then some. (Plus, scruffy Dan Stevens. I'm not made of stone here.)
Does Apostle look like something you'd watch? Or are you just waiting for Legion Season 3? Let's discuss. 
---
By
for on September 19th, 2018
More to Love from Telly Visions