By
for on August 13th, 2013
WATCH: Dame Judi Dench in the Trailer for 'Philomena'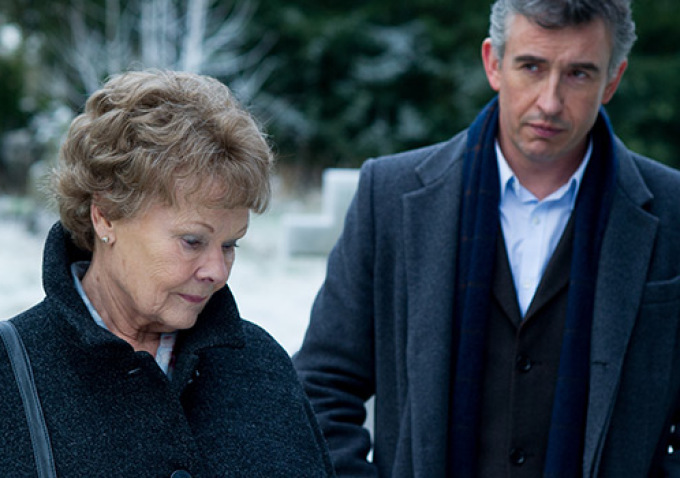 The great
Dame Judi Dench
making a new movie is almost always worthy of comment – and her latest project looks like no exception. Add in the fact that it's directed by
The Queen's
Stephen Frears
and you have what ought to be a surefire recipe for a great film.
Dench stars opposite Steve Coogan in upcoming drama Philomena, which tells the true story of one woman's search for her lost son, and the unlikely friendship formed with the disgraced journalist who helps her along the way. Dench plays Philomena Lee, a woman who was sent away to a convent as a pregnant teen in 1952. She gave birth to a son, who was subsequently taken away from her and sent to America for adoption. Threatened with damnation if she ever revealed the secret of her illegitimate child, Lee nevertheless spent the next fifty years of her life searching for her lost son with the help of journalist Martin Sixsmith (played by Coogan). Just guessing we should probably bring some tissues. 
Sixsmith's book, The Lost Child of Philomena Lee, was published in 2009 and acted as a catalyst for many adopted Irish children and their mothers to come forward and tell their stories.  
Despite the rather awful final joke that closes out this trailer (seriously, talk about whiplash from a tone shift?), this film certainly looks powerful. And, given the subject matter, it would seem to be prudent to bet that Dame Judi may have several more nominations to pad her resume with come awards season.
Philomena will premiere at the Venice Film Festival before opening in the UK on November 1. No US release date has been set yet, but expect one soon enough, as it's being distributed by perennial awards season powerhouse The Weinstein Company.
Fun fact: This movie filmed locally in Potomac and Poolesville, Maryland! (Did anyone manage to catch any of the filming? Do tell, so that we may all appropriately swoon from jealousy!)
---
By
for on August 13th, 2013
More to Love from Telly Visions