By
for on August 11th, 2020
'Van Der Valk' Reboot Will Kick Off PBS' Fall 2020 Drama Slate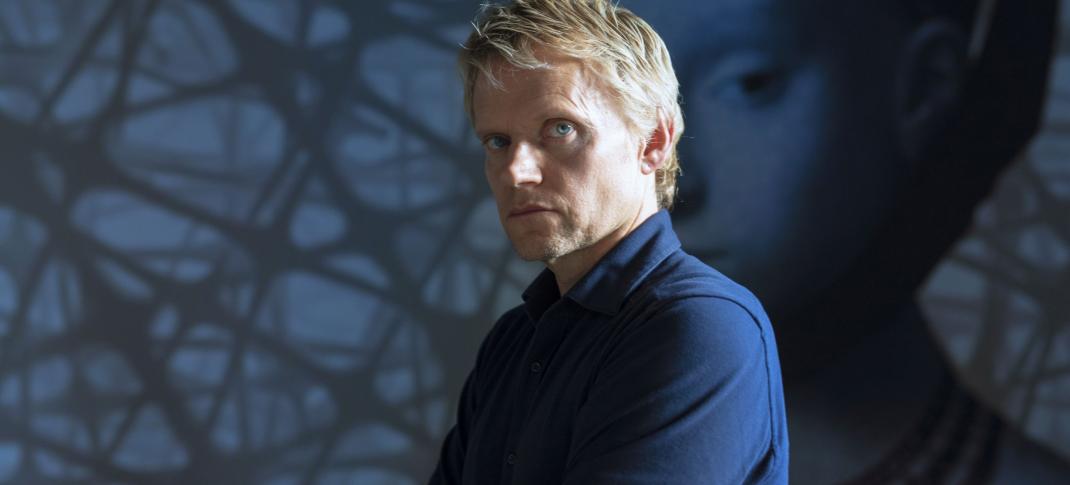 Since the arrival of Poldark in the mid-2010s, Masterpiece's fall slate has been home to remakes of 1970s classic hits. This year marks the first one without Aidan Turner, but PBS keeps up the tradition, bringing back a new reboot of an old favorite in Van Der Valk.
The original detective series was based on the novels of Nicolas Freeling, focusing on the titular detective and his Amsterdam set exploits, and aired on ITV starting in 1972. There were five series altogether, three in the 1970s and two more in the early 1990s. Star Barry Foster, who played Commissaris Simon "Piet" Van der Valk, was the only continuity between all five. The series was most famous for the opening theme song, entitled Eye Level, which went to Number One on the UK charts in 1973. There's a version with lyrics, called "And You Smiled," which also reached the Top 100.
Notably, the original series never aired as part of the Masterpiece brand, or under the Mystery! banner either. It was too contemporary for Masterpiece Theater in the 1970s, and never found its way to the Mystery! one in the 1990s. To this day, most of the original episodes are geo-locked, one cannot even rent it on Amazon Prime in the US, as it's "not available in your location." Most Americans who have seen the originals mostly did so via VHS or DVD.
Luckily for fans, the new version will be a Masterpiece headliner, beginning in September. The three-part first season debuts on Sunday, Sept. 13, 2020.
Amsterdam — a city of bikes, boats and bodies. At least, that's the way steely-eyed cop Piet van der Valk sees his murder-infested beat. Marc Warren ('Beecham House', 'The Good Wife') stars as the title character in Van der Valk an all-new, three-part series based on Nicolas Freeling's legendary crime thrillers. Together (all the characters) face a trio of challenging cases that give a new slant to Amsterdam's renowned sophistication, for it appears that the city's stylishness and toleration go hand in hand with murder.
The new Com. Van Der Valk will be played by Marc Warren, most recently seen on PBS in Beecham House, but maybe better knows for his turn as the Man With Thistledown Hair in BBC America's Jonathan Strange & Mr. Norrell. He'll be joined by Maimie McCoy (Wallander), who co-stars as his right-hand woman, Lucienne Hassell. The cast is rounded out by Emma Fielding (Les Misérables) as Van der Valk's boss, Julia Dahlman, plus Luke Allen-Gale (The Borgias) as Sergeant Brad de Vries, Elliot Barnes-Worrell (Dolittle) as Job Cloovers, and Darrell D'Silva (Informer) as pathologist Hendrik Davie.
Fans should note that Van Der Valk's wife is not mentioned in the cast. The role of Arlette Van der Valk was in constant turn over in the original series, with three actresses (Susan Travers, Joanna Dunham, and Meg Davies) playing her over five seasons. Also, there's been some gender flipping of cast to make more roles for women. Van Der Valk's original assistant was Inspecteur Johnny Kroon (Michael Latimer), who only lasted the first two seasons. Fielding's character Dahlman is also a significant shift from the original role of Van Der Valk's boss, Hoofd-commissaris Samson. He was also played by three different actors (Martin Wyldeck, Nigel Stock, and Ronald Hines) in the original series. 
There's also good news for those worried about committing to a new show, falling in love, and discovering it canceled. A second three-episode season is already in development for Van Der Valk Season 2, though production is, understandably, delayed due to the current pandemic.
Van Der Valk premieres on Masterpiece starting on Sept. 13, 2020, at 9 pm. ET. As always, check your local listings. 
---
By
for on August 11th, 2020
More to Love from Telly Visions