By
for on July 11th, 2021
'Unforgotten' Season 4, Episode 1: "The Case of Matthew Walsh"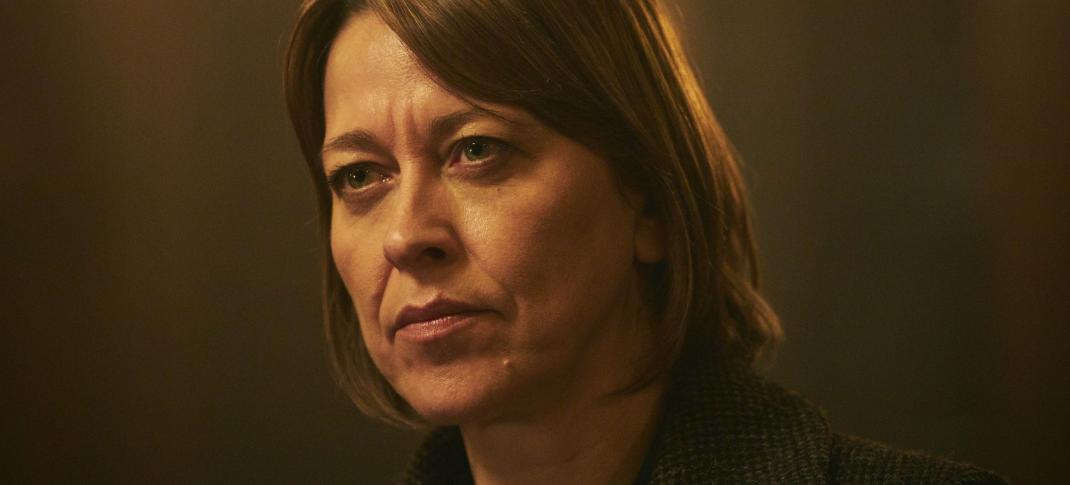 After three years away, Unforgotten returned to our screens this week. It's been three months since the end of Season 3, and DCI Cassie Stuart (Nicola Walker) walking away from the job. But after 90 days off, she's discovered her application for medical retirement has been rejected. Worse, the three months she took off have been deemed unnecessary. With only a few months left until her 30-year mark allowing for regular retirement, Stuart is going to have to return to the force.
Sunny: What did we do before Google? How was life even worth living?
While Stuart is struggling with the administrative side of things, DI Sunny Khan (Sanjeev Bhaskar) has been powering on, leading the department with DC Fran Lingley (Carolina Main) as his new partner. The latest call is a body found in the middle of moving fridges and freezers around on a dumpsite. At first, it seems to have been in pieces, but it's just missing head and hands. Luckily, there's an MFC tattoo (that's the not-exactly-popular Millwall Football Club) on one arm to help Murray (Jordan Long) track down an identity while Collier (Lewis Reeves) figures out where the freezer came from.
But the real clue dating the body is a Marathon wrapper. Now known as Snickers, the candy was marketed as a health food in the U.K. until 1990. Meanwhile, the freezer is traced to one Robert Fogarty, whose house was cleared out after he died two months ago of a heart attack. That answers the where and why of this body's emergence. (Though the slow dawning horror this guy kept a freezer with a body in his basement for decades is definitely yuck.)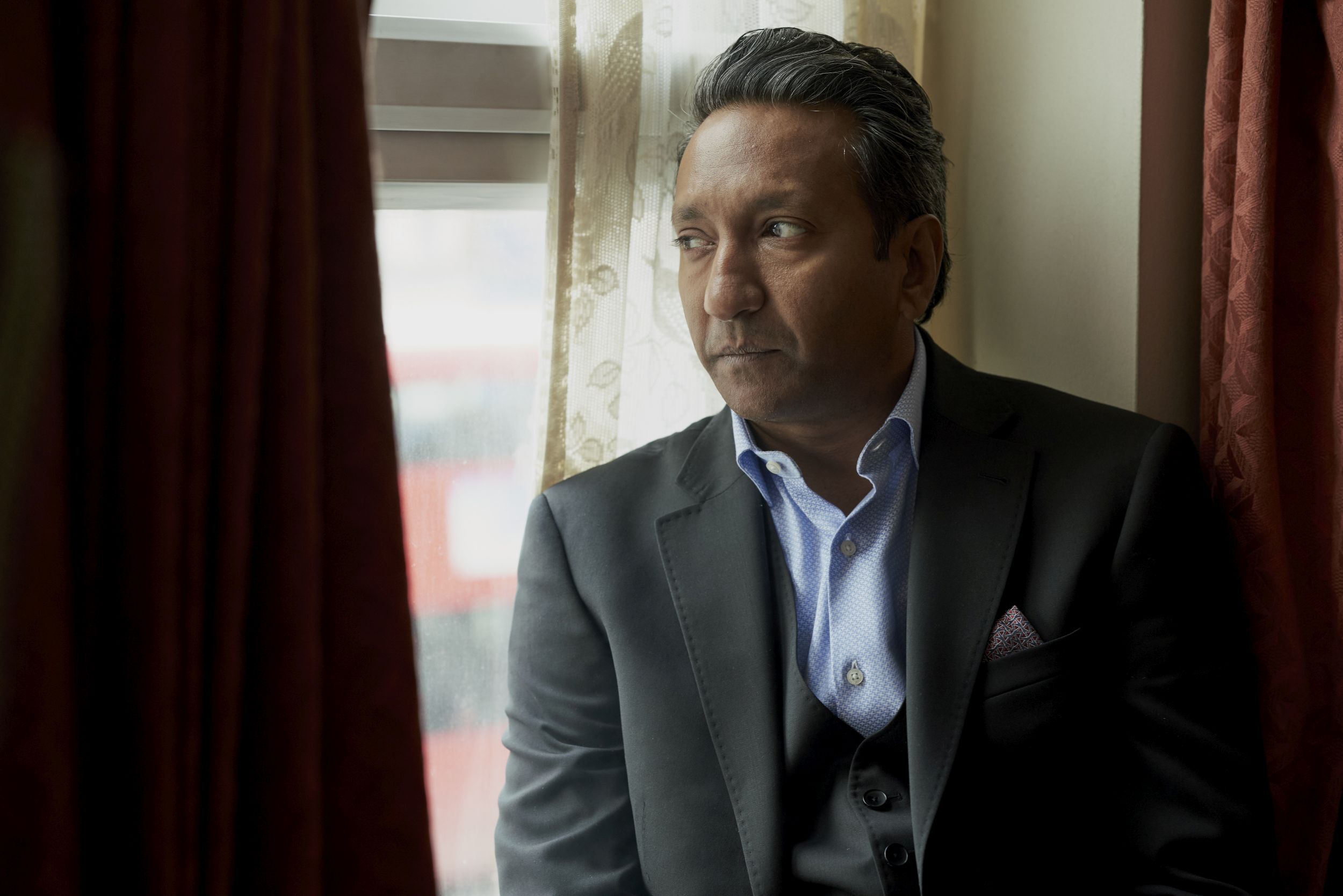 Unforgotten continues to follow the formula of introducing four seemingly unconnected suspects over the premiere episode. Here's the rundown of everyone to keep track of:
Ram Sidhu (Phaldut Sharma, Spooks). This local boy made good is introduced in Southall, London, visiting his mother on her birthday by walking through the downstairs shop and charming everyone on the way. His elderly father doesn't speak to him, but his mother is overjoyed to have her favorite son home, despite his brother Bal (Ronny Jhutti) still living with them. Later, we see him head to the hospital with his pregnant wife, Anna (Clare Calbraith). It's his third, her first. He's super anxious to know the sex, but the GP is more concerned that his wife is 46 and having a kid for the first time.
Fiona Grayson (Liz White, Brexit: The Uncivil War). Down south in Buxton, Fiona is introduced as she and her husband, Geoff Tomlinson (Daniel Flynn), are looking to buy a medical office to launch her practice. She currently works at Hartbrock Family Therapy Clinic, and as the family prepares for Mother's Day, we learn she did not know her parents growing up.
Elizabeth Baildon (Susan Lynch, Happy Valley). Over in Cambridge, Elizabeth bikes over to visit her godawful elderly mother, Eileen (Dame Sheila Hancock). After a thanklessly horrendous visit, she also learns Eugenia (Mina Andala), her mother's home aide, threatens to quit without a raise. At least she's getting married to a lovely lady, Janet (Amanda Douge), who doesn't seem to understand why Liz puts up with the old bat.
Dean Barton (Andy Nyman, Peaky Blinders). Our final suspect lives in Kent and works as a charity event organizer. His mother, Mary Quinn, lives in London. Barton's life is a compartmentalized one. He hides the Mother's Day card from his wife Marnie (Lucy Speed), he attempts not to interact with his disabled son, protesting a need to work. But when he gets to the office, things get worse, as Felix has called. Whoever Felix is, Barton hasn't spoken with him in a long time, and when Felix says he needs a favor, we know why. Dean insists he is out of the business and has been for 11 years. Except, considering his home life, he might come back for the right price.
Unlike Season 3, no link is established between any of these characters, and it's notable that at least two of them very deliberately do not show them in any career path that might give away how they are connected. And there's certainly no hint of how they might be connected to a headless-handless professionally murdered body that's been hanging out in a basement freezer in a council estate for the last three decades.
With Stuart facing the loss of £124k in retirement if she quits without permission, she's determined to go back. She and the former DCI John Bentley (Alastair MacKenzie) have shacked up in the interim. Moreover, Adam is now living with them, a sign that the relationship is doing better. (Though Cassie ordering him out of bed suggests perhaps Adam just needed a place to live.) Though John insists they don't need the money, Cassie is afraid her father's condition will be costly.
After three seasons of dancing around it, Martin (Peter Egan) has finally officially collapsed into dementia. However, rather than it presenting as foggy or forgetful, it's most anger, including lashing out at Cassie for even thinking she could retire early, sneering at her that the breakdown she suffered wasn't even real. At least Jenny does seem to be there for him and not the money as Cassie feared she was, though her bringing up Martin's will probably wasn't the best timing. Sunny suggests Stuart should head to admin, work her last few months behind a desk. But we all know that's not who Cassie is, just as we know when she says she won't get emotionally involved in the new case, she's lying.
At least she arrives back in time for viewers to learn the victim's identity: Matthew Walsh, who went missing on March 30, 1990, in London. Not-so-coincidentally, that date happens to match Fogerty's one police record offense: a drunk driving stop less than a mile from where Walsh disappeared. Stuart and Khan track down Hamilton, the traffic officer who stopped them, who remembers the incident well. The kid, who had four others in the car with him, absolutely collapsed into tears upon being popped for DUI. Why? Because he'd just graduated into the force. All five of them were brand new cops, and for Walsh, it was the end of the line for whatever career he could have had.
---
By
for on July 11th, 2021
More to Love from Telly Visions