By
for on June 24th, 2022
The Trailer for 'Trying' Season 3 Highlights the Challenges of Parenthood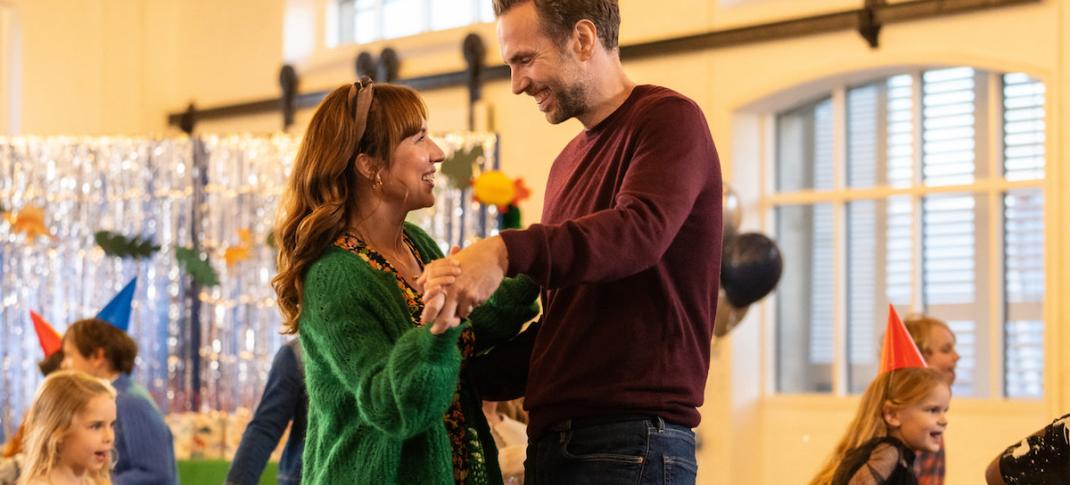 Mark your calendars. Apple TV+'s first British comedy, Trying, will return for Season 3 this summer. The critically acclaimed, heartwarming series has yet to really hit it big here in America, but perhaps the third time will be the charm for this underrated gem that deals with a complex and potentially difficult topic with such genuine care and nuance.
The series follows the story of Nikki (Esth er Smith) and Jason (Rafe Spall), a young couple who really want to be parents, but have struggled to conceive a child. In order to have the baby they so desperately want, they decide to adopt, only to discover a whole new world of bureaucratic challenges that come along with the adoption process---and with convincing and adoption panel that they are suitable parents despite their dysfunctional friends, weird families, and chaotic lives.
The dramatic end of the series' second season saw Jason and Nikki approved to adopt one child but ending up with two, as a pair of siblings couldn't bear to be separated from one another. Season 3 picks up with Nikki and Jason waking up as new parents to two children they are still getting to know. Now they just have to keep hold of them, which proves to be trickier than they initially thought.
Thrown straight into the parental deep end, Nikki and Jason's relationships with each other and with their nearest and dearest are tested as they desperately try to navigate the ups and downs of parenting—while hanging onto their kids, and their sanity. And as if trying to mindfully care for two children they desperately want to adopt wasn't enough of a challenge, the couple also faces losing their home, which could spell disaster for their newly formed family.
Watch the trailer for yourselves below. 
The Season 3 cast also includes Eden Togwell and Mickey McAnulty as kids Princess and Tyler, along with Oliver Chris (King Charles III ) as Freddy, Sian Brooke (Guilt), Darren Boyd (The Outlaws), and Robyn Cara (The Rising).
Trying is created, written, and executive produced by Andy Wolton, alongside Jim O'Hanlon (Catastrophe), and Josh Cole, who are also executive producers. The series is produced by BBC Studios. The eight-episode third season will premiere on Friday, July 22 with the first two episodes, followed by new episodes weekly every Friday thereafter.
Seasons 1 and 2 of Trying are currently streaming on Apple TV+. 
---
By
for on June 24th, 2022
More to Love from Telly Visions