By
for on September 23rd, 2023
In the Trailer for the 'Doctor Who' 60th Anniversary Specials, Destiny Returns for Donna Noble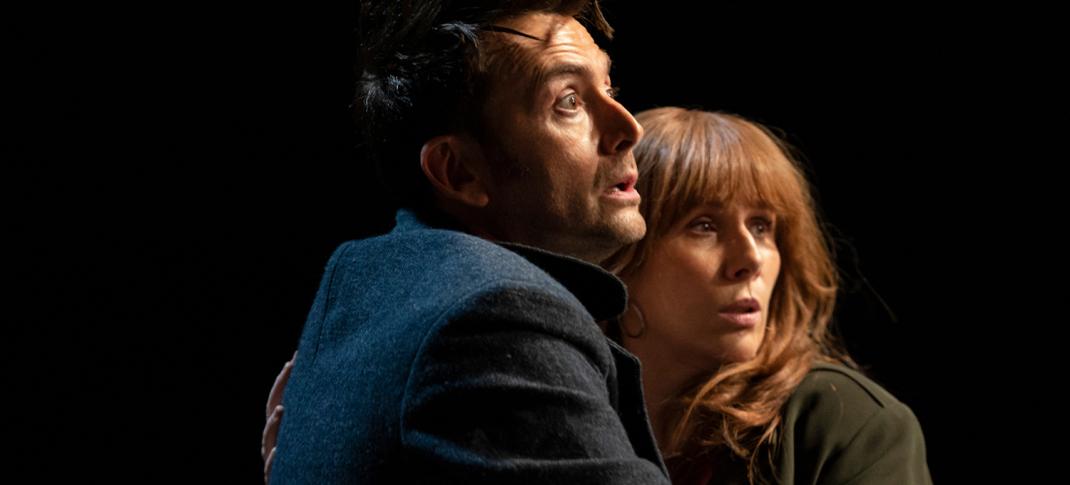 As a new era of Doctor Who dawns, the show's upcoming trio of 60th anniversary specials seems poised to revisit a key event from the series' past.
Look, most Whovians have never fully gotten over the fate of former Tenth Doctor companion Donna Noble (Catherine Tate), who had all her memories of the Doctor and their adventures together erased after the events of the Season 4 finale "Journey's End". She helped save the world but was forced to both forget everything she'd done and how crucial her very existence was to the universe at large, complete with dire threats of deathly consequences should she ever be reminded of her lost time. It was, quite frankly, a truly awful ending for one of Doctor Who's best characters. 
Thankfully, it sounds as though neither destiny nor the Doctor is through with Donna Noble just yet. The 60th anniversary, which sees former Tenth Doctor David Tennant (Good Omens) return as a (allegedly) new incarnation of the Time Lord, and if the full trailer for the upcoming trio of specials if anything to go by, Donna's memories will be the key narrative driver of their story. 
The BBC has finally confirmed that Neil Patrick Harris' (It's a Sin) mysterious character is, indeed, the Celestial Toymaker, a classic Doctor Who villain last seen in 1966, a being whose reality bending powers actually make perfect sense for a story like this, as it's possible they could be the reason that Donna is suddenly able to remember the Doctor without being harmed. 
"This is just the start, as the fever starts to burn," returning showrunner Russell T. Davies said in a statement. "We're heading for a November full of Doctor Who surprises, for fans and new viewers alike. Stay alert!"
The trailer also revealed that Jemma Redgrave (Silent Witness) will be back as UNIT commander Kate Lethbridge-Stewart and gave us our first taste of Miriam Margolyes (Call the Midwife) as the voice of Beep the Meep, an adorable space criminal who first appeared in the pages of Doctor Who Magazine. And, of course, there's that intriguing final shot of Fifteenth Doctor Ncuti Gatwa (Sex Education), who will presumably take over the role at the end of this trio of episodes before returning for his first proper outing in the forthcoming Christmas special. 
There's still no date set yet for any of the upcoming 60th anniversary episodes, but given that November 23 is the actual anniversary of the series premiere, it seems a pretty safe bet that particular Thursday will somehow be involved. 
Doctor Who will premiere exclusively on the BBC in the U.K. and Ireland, while Disney+ will be the exclusive home for new seasons of the show in America and elsewhere around the world. 
---
By
for on September 23rd, 2023
More to Love from Telly Visions