By
for on June 12th, 2021
The Trailer for AMC's 'The Beast Must Die' Promises a Tense Revenge Tale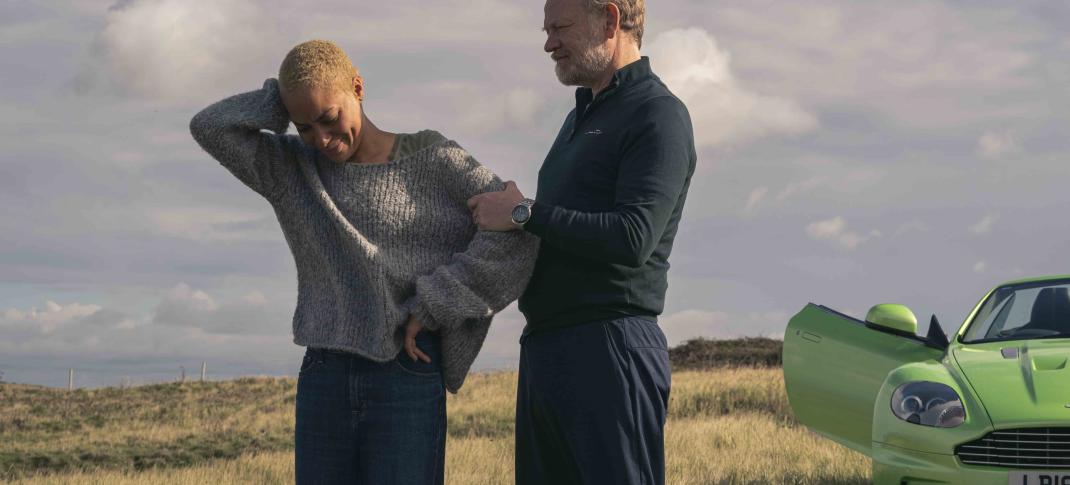 The first trailer for AMC's upcoming revenge thriller The Beast Must Die has arrived, and the slick, tense clip promises a series full of twists of both the literal and figurative variety. 
The series follows the story of Francis Cairnes, a grieving mother who vows to take matters into her own hands after the police investigation into the hit-and-run accident that killed her young son has been dropped without anyone arrested for the crime.
Posing as a novelist researching a murder mystery she's writing, Francis works to ingratiate herself into the family of George Rattery, the man she believes to be responsible for his death, with the goal of taking the first available opportunity to kill him. But when Detective Nigel Strangeways - himself already suspicious that the police department may have helped cover up George's involvement in Martie's death - discovers Francis living with the Raffertys, he throws himself back in the case to try and solve it before anyone else meets a tragic end.
Watch the trailer for yourselves below. 
The Beast Must Die stars Cush Jumbo (Deadwater Fell, The Good Fight) and Jared Harris (Chernobyl, The Terror), in the lead roles, with Billy Howle as the detective who throws himself into pursuing justice for Martie. Other familiar faces in the series include Geraldine James, Nathaniel Parker, Maeve Dermody, Douggie McMeekin, and more.
The series, originally a Britbox U.K. commission across the pond, will be coming to America by way of cable network AMC, which will also stream the show on its AMC+ premium platform. (This will allow subscribers to stream each of The Beast Must Die's six episodes a week ahead of their linear cable broadcast, a move that is likely confusing to casual viewers but manna from heaven for Harris stans. Cough cough me cough.) 
The Beast Must Die will initially premiere on AMC+ on Monday, July 5, with once-a-week episodes to follow. The series will then begin airing weekly on AMC the following Monday, July 12, at 10 p.m. ET.
What do you think of the look of this series? Let us know in the comments! 
---
By
for on June 12th, 2021