By
for on September 8th, 2023
'The Tourist' Heads to Ireland in the First Images from Season 2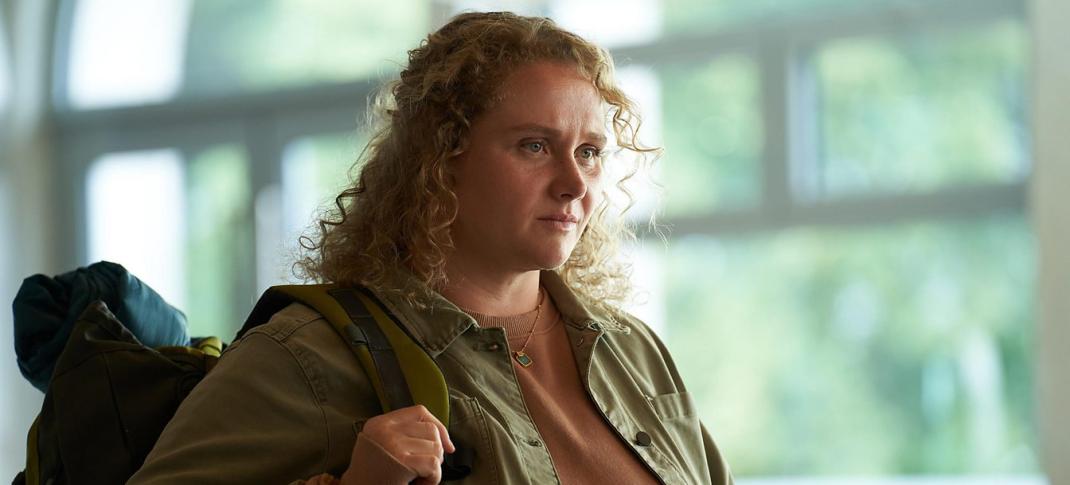 When the BBC announced filming had commenced for The Tourist's second season, it came with a surprise relocation. The first season was set in the outback, with Jamie Dornan (Belfast) as a person referred to only as "The Man," with no memory of who he was and only an Irish accent to prove he wasn't from around here. Season 1's mystery was all about "The Man" figuring out exactly who he is and why he seems to be the target of a band of murderers, aided by Shalom Brune-Franklin (Great Expectations), who is initially introduced as Luci Miller and Danielle Macdonald (BirdBox) as the good-hearted PC Helen Chambers.
Season 1 concluded by revealing that Jamie Dornan's character was Elliot Stanley. However, it didn't fill in any part of his life other than he's the villain, and the good guys have been after him this whole time. After an ending that killed off a good chunk of the cast (including Brune-Frankin's character), it wasn't clear where the show would be heading. Naturally, the answer was Ireland, with a brand new set of characters for Elliot to run from along with his only surviving friend, PC Chambers.
The first images from Season 2 show off that Irish setting as the two characters travel across the world to find out what they can about who Elliot is and why he became a bad guy.
Here's the Season 2 synopsis:
After their adventure in the Australian Outback, The Tourist's epic second series follows Elliot and Helen as they travel to Ireland together. In an attempt to rediscover Elliot's roots following his memory loss, they're dragged into the dangerous whirlwind of his past life and are confronted by friends and foes both old and new, including Niamh Cassidy and the McDonnell family – Donal, Orla, Fergal, and Frank. Detective Ruairi Slater becomes embroiled in the crossfire between the McDonnells and the Cassidys as the secrets of the family rivalry unravel. Full of shocking plot twists and the same off-beat comedy that made series one a success, The Tourist is set to return with even more quirky characters and intense action.
As the synopsis mentions, Season 2 introduces a raft of new characters, including Conor MacNeill (Industry), Olwen Fouéré (The Northman), Diarmaid Murtagh (Outlander), Nessa Matthews (Fair City), Mark McKenna (One of Us is Lying), and Francis Magee (Kin). Dornan and Macdonald are the main holdovers from the first season, along with Greg Larsen (How Not To Behave) reprising his role as Ethan Krum. Jack and Harry Williams (Baptiste) wrote all episodes;' directors Fergus O'Brien (Happy Valley), Lisa Mulcahy (Years and Years), and Kate Dolan (You Are Not My Mother) split helming duties.
The Williams brothers executive produce via their Two Brothers Pictures studio alongside Sarah Hammond and Daniel Walker. Dornan is also listed as an executive producer along with Nawfal Faizullah for the BBC. It is still unclear if Season 2 will come to HBO or Max, currently, the BBC merely states that All3Media international is handling international sales.
The Tourist Season 2 is expected out on the BBC by the end of 2023.
---
By
for on September 8th, 2023
More to Love from Telly Visions