By
for on April 17th, 2023
'The Tourist' Season 2 To Tour Ireland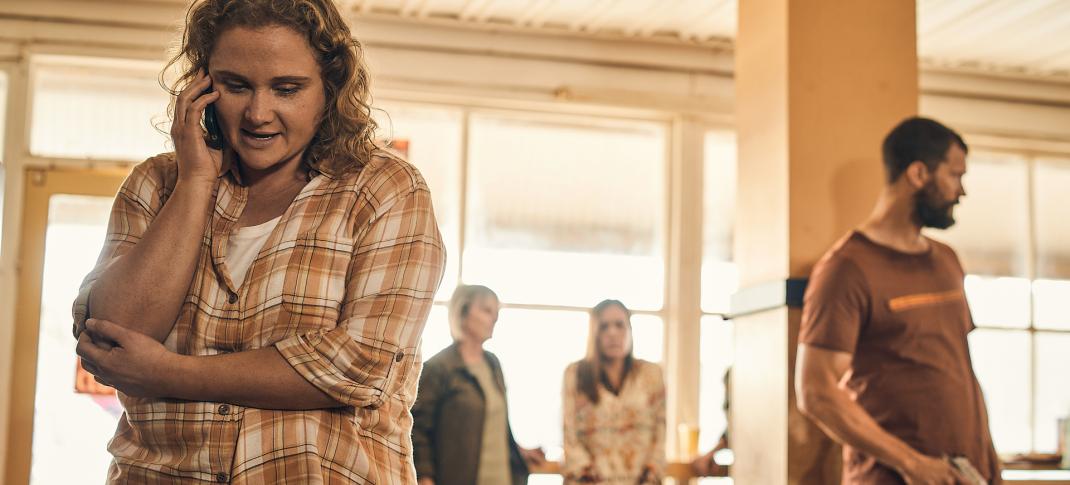 After spending Season 1 lost in the Australian Outback (in more ways than one), Jamie Dornan (Belfast) and Danielle Macdonald (Dumplin') will relocate for The Tourist's second season. The BBC announced the new season began filming in April 2023, but not down under as audiences had anticipated. Instead, the series will move its setting to Ireland now that Dornan's character, Elliot, once again knows who he is and needs to track down the rest of his history. The series still has multiple mysteries to uncover as Elliot backtracks to find the life he's forgotten.
Season 1 of The Tourist began when Elliot woke up with amnesia in an Australian hospital. His accent and possessions were enough that he was pegged as a Northern Irish man, but beyond that, he had no memory of who he was or how he got there. Over the season, Elliot found himself working with a woman who claimed her name was Luci Miller (Shalom Brune-Franklin) and PC Helen Chambers (Danielle Macdonald) to use what few clues he has to discover his identity, even as his violent past quickly begins to catch up with him.
The series ended with the horrific discovery that Elliot was not the hero of the story. He is, in fact, a heroin smuggler who murdered and disfigured with impunity. Devasted at learning who he is and what he's done, Elliot decides to take his own life, with the series ending on a cliffhanger on whether or not he succeeded. At the time, with the show only booked for one run of episodes and most of the characters other than Chambers deceased or leaning that way, it seemed destined to be a limited series. But the ratings on the BBC and iPlayer were enough for the production to get a greenlight to continue.
Season 2 will pick up with Elliot having survived his attempts on his own life and heading back home with Helen in tow. Here's the BBC's synopsis:
After their adventure in the Australian Outback, The Tourist's epic second series follows Elliot and Helen as they travel to Ireland together. In an attempt to rediscover Elliot's roots following his memory loss, they're dragged into the dangerous whirlwind of his past life and are confronted by friends and foes both old and new, including Niamh Cassidy and the McDonnell family – Donal, Orla, Fergal, and Frank. Detective Ruairi Slater becomes embroiled in the crossfire between the McDonnells and the Cassidys as the secrets of the family rivalry unravel.
Dornan and Macdonald will return from Season 1, along with Greg Larsen (How Not to Behave) as Ethan Krum. The rest of the cast are new faces to the series, with Conor MacNeill (Industry) as DS Slater, Olwen Fouéré (The Northman) as Niamh Cassidy, plus Francis Magee (Kin), Mark McKenna (One of Us is Lying), Diarmaid Murtagh (Outlander), and Nessa Matthews (Fair City) as the McDonnell family. Season 2 will be written by series creators Jack and Harry Williams (Baptiste) and produced by their award-winning Two Brothers Pictures studio.
The Tourist is returning to the BBC; however, it remains to be seen if it winds up on HBO Max (soon to be Max). The Tourist's first season was one of many British offerings HBO Max picked up while under the ownership of AT&T, along with the BBC's original version of Ghosts, It's A Sin, The Great Pottery Throwdown, I Hate Suzie, and others, none of which were given any real marketing. Since the Discovery Networks takeover of the service, much of its original; programming and British imports have gone into limbo, with no sign they'll return. American audiences may be tuning in elsewhere to keep watching Elliot's story.
The Tourist Season 2 does not have a release date but is expected to air/stream on the BBC and iPlayer in late 2023 or early 2024. Season 1 currently resides stateside on HBO Max.
---
By
for on April 17th, 2023
More to Love from Telly Visions