By
for on October 6th, 2014
Tom Hiddleston and Hugh Laurie to Star in John le Carre's 'The Night Manager'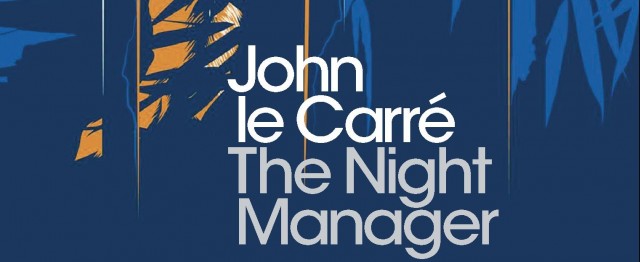 Alert, alert: Tom Hiddleston is headed back to television!
Yes, America's current British obsession – that isn't Benedict Cumberbatch anyway – has lined up yet another major role for everyone to get excited about - especially as this time it's going to be on your television set. And since this latest bit of casting awesomeness not only puts Hidldeston in a drama series opposite the great Hugh Laurie, it gives him a role in a project based on a 1993 John le Carre novel, well. There's a heck of a lot to be happy about here.
According to The Hollywood Reporter, Hiddles and Laurie (there's a show name for the future, right?) are teaming up to make a small screen version of le Carr's The Night Manager, which tells the story of Jonathan Pine, a former British soldier turned night clerk at a luxurious hotel during the Cold War. Pine comes into contact with a French-Arab woman named Sophie who has ties to one Richard Onslow Roper, an English black market dealer who specializes in weapons. She provides Pine with incriminating documents, which he forwards to a friend in British intelligence. After Sophie winds up dead, Pine works with intelligence operatives and goes undercover as part of a sting against Roper to avenge her death.
Since obviously one of the Hiddleston-Laurie pair is Pine and one is probably Roper, feel free to start making your bets on who's going to be who, now, shall we?
This project will be the largest US TV role to date for Hiddleston, who's been seen on the small screen in The Hollow Crown and Wallander, among other things (and of course, there's that whole Avengers business on the big screen). This project also marks the first return to TV for Laurie, following his Emmy-nominated, multi-year run on FOX drama House.
The drama is being made in partnership with the BBC, which will air the series in the UK. According to THR several offers from US networks are already on the table, so we'll have to stay tuned to see where it will end up – but it's rather exciting to see all the interest, isn't it?
The most recent adaptation of le Carr's work to see the light of day was a 2011 feature film spin on Tinker Tailor Soldier Spy, which starred a boatload of British actors you all love, including Gary Oldman, Colin Firth, Toby Jones, John Hurt, Benedict Cumberbatch and more. I actually quite loved the film version of Tinker Tailor, which is not necessarily the world's most popular opinion - but I get why many preferred the original BBC miniseries version featuring Alec Guinness. Either way, the fact that Le Carre is a fabulous storyteller Is evident, and it's probably a pretty safe bet that this series will be fantastic.
Thoughts? Any Le Carre fans out there? Who should play whom, here? 
---
By
for on October 6th, 2014
More to Love from Telly Visions