By
for on June 14th, 2023
'Time' Season 2 Will Officially Stream on BritBox as More Cast Is Revealed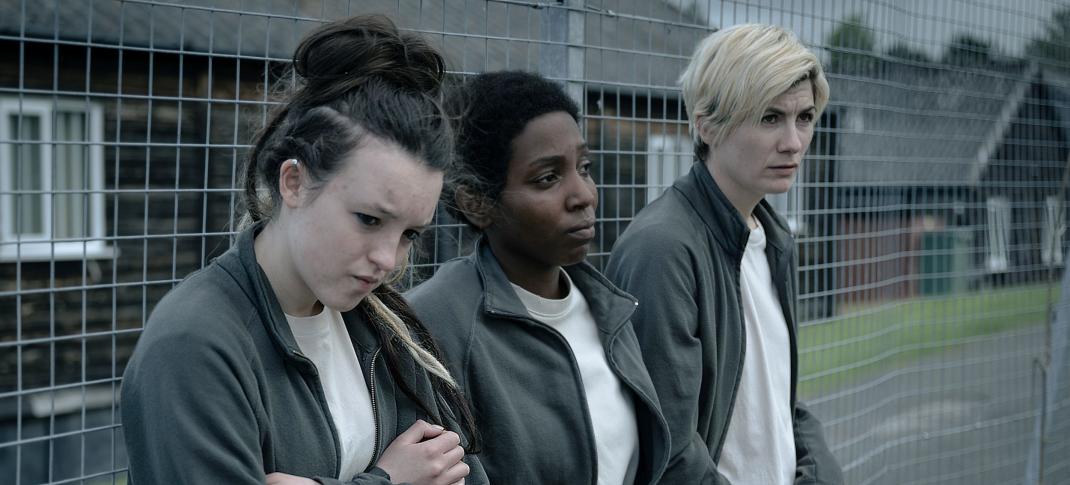 As most assumed, Time will be returning to BritBox for its second season. The series was initially planned as a limited three-episode series set inside a men's prison, starring Sean Bean as an inmate struggling to survive and Stephen Graham as the correctional officer trying to stay on the right side of the law. However, the series was such a massive hit that the BBC decided to follow the American tradition of renewing shows that weren't supposed to run more than one round, commissioning Time Season 2. The series will treat this and any subsequent seasons as an anthology series, with Season 2 moving the action to a women's prison. 
The new season will follow the lives of three different inmates who arrive on the same day and band together, doing what they can to get through their time in lock up. Jodie Whittaker (Doctor Who) plays Orla, Tamara Lawrance (The Long Song) is Abi, and Bella Ramsey (Game of Thrones) is Kelsey. The three join with Season 1's Siobhan Finneran (Downton Abbey), reprising her role as Marie-Louise, the prison chaplain.
As with the first season, Time Season 2 will be made up of three hour-long episodes, which will air on BBC and stream on iPlayer the same day. The series will then come over to BritBox, with most expecting the stateside debut to be sometime in early 2024. 
Here's the Season 2 synopsis:
Told through the lens of three very different inmates, Time is a moving and high-stakes portrayal of life inside a women's prison. Arriving at Carlingford Prison on the same day, Kelsey, Orla, and Abi are thrown together to face an unfamiliar world. But even with the ever-present threat of violence within its walls, they discover that an unexpected sense of community, and a shared understanding, still might be possible.
Whittaker, Lawrance, and Ramsey will be joined by Sophie Willan (Alma's Not Normal), Julie Graham (Shetland), Alicia Forde (Waterloo Road), Lisa Millett (Robin Hood), Faye McKeever (The Responder), Kayla Meikle (The Capture), James Corrigan (This Is Going to Hurt), Nicholas Nunn (SAS Rogue Heroes) and Maimuna Memon (Sherwood).
Jimmy McGovern (The Street), who penned all episodes of Season 1, teams up with co-writer Helen Black (Life and Death in the Warehouse) for this round of storytelling, with director Andrea Harkin (The Confessions of Frannie Langton) helming all episodes. McGovern executive produces, along with Priscilla Parish, Michael Parke, and Andrew Morrissey, for BBC Studios and Lucy Richer for the BBC.
Time Season 2 does not yet have a release date.
---
By
for on June 14th, 2023
More to Love from Telly Visions