By
for on May 4th, 2021
Thriller Miniseries 'The Drowning' Coming to Acorn TV and Sundance Now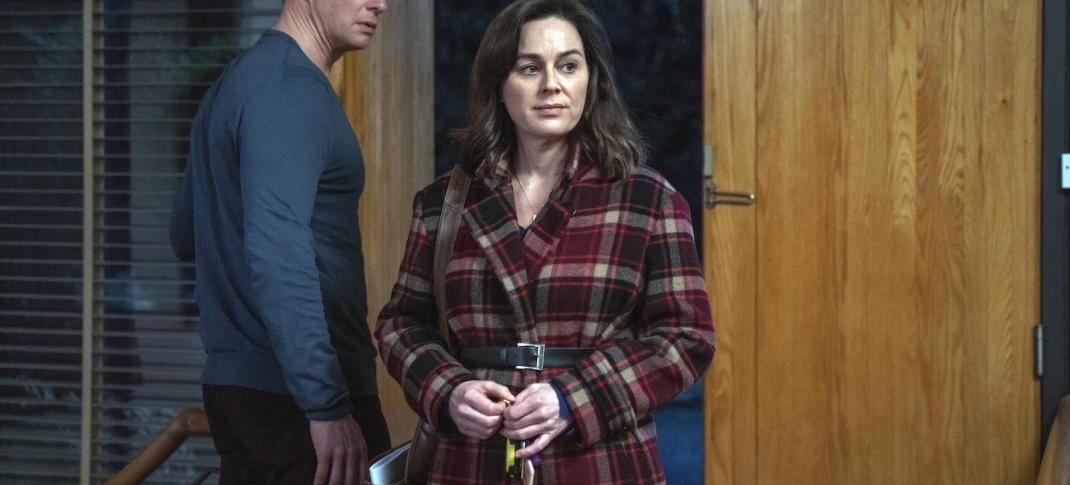 Hit identity thriller The Drowning comes to America on not one but two streaming platforms this week. The drama will debut in full on Thursday, May 6 in a simultaneous premiere on streaming services Acorn TV and Sundance Now. 
The series aired in the U.K. earlier this year and was a ratings winner for Channel 5. The series premiere garnered 2.8 million viewers back in February, which more than doubled the audience of the lead-in program, exceeded the average audience figure for its time slot by 144%.
The Drowning follows the story of Jodie Walsh, a woman who's been trying to rebuild her life ever since he four-year-old son, Tom, vanished from a lakeside picnic and is presumed to have accidentally drowned. But his body was never found, and Jodie's always held on to the belief that he was abducted, even many years after his disappearance.
Nine years later she sees a teenaged boy named Daniel on his way to school and is convinced it's her missing son. The question of whether he is or isn't is completely overshadowed by the spark of hope that suddenly upends the life that she has carefully pieced back together
Suddenly the life she's painstakingly rebuilt is jeopardized as she embarks on a dangerous and morally dark journey to prove this boy really is the son she lost. Will she convince the police and her own family that the man now looking after the boy isn't his actual father, but his abductor? 
Watch the trailer for yourselves below. 
The four-episode series stars Liar's Jill Halfpenny as Jodie, Whitechapel's Rupert Penry-Jones, as Daniel's father Mark, and Ripper Street's Jonas Armstrong as Jason, a lawyer on the cusp of a high promotion is Jodie's only sibling and the only real support she has had in her life. Collateral's Deborah Findlay plays Lynn, Jodie's mother, with whom she has a fractious relationship. And Shadow and Bone's Cody Molko plays Daniel, the boy Jodie becomes fixated with. 
Does The Drowning sound like something you might check out? Why or why not? Let's discuss in the comments.
---
By
for on May 4th, 2021