By
for on April 6th, 2022
The 'Ten Percent' Trailer Will Have You Howling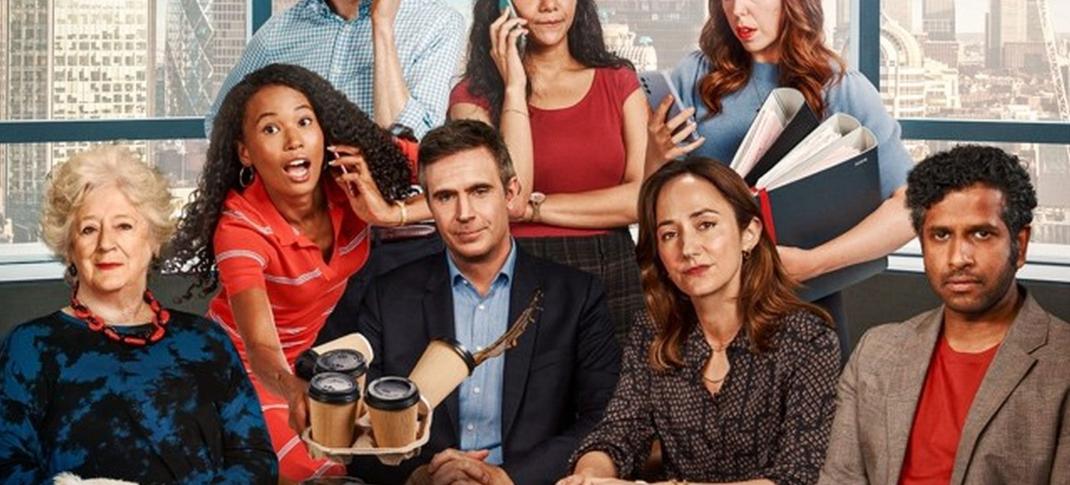 British TV comedy has a long history and a serious fandom. From Monty Python to Red Dwarf, the mere phrase "British comedy" comes with weighty lineage and a reputation to uphold. Even newer shows like The Office and Fleabag leave long shadows that other series have to fight to climb out of. Then there's French TV comedy, a different style of humor but one that is just as surrealistic and silly. Put the two together in a show like Ten Percent, a U.K.-centric remake of the hit French series Call My Agent!, and you've got the making of a show that could be the next huge hit.
Both series function under the same premise, though the French version is set in Paris and the U.K. one in London. Four talent agents at a high-profile boutique firm make up one day to discover the owner has unexpectedly passed away. Rather than let the company go under, they band together to maintain the company and stay afloat, despite not having the business skills. But they have the skills to keep A-list talent happy, and that's got to be just about the most demanding job on the planet, right? So why is keeping the company afloat so tricky?
The show's original four characters, Andréa (Camille Cottin), Mathias (Thibault de Montalembert), Gabriel (Grégory Montel), and Arlette (Liliane Rovère), are now Alexa (Lydia Leonard), Jonathan (Jack Davenport), Stella (Maggie Steed), and Dan (Prasanna Puwanarajah) with BAFTA-winning writer John Morton (W1A) as the show's writer and creator. He intends to infuse the series with commentary on the British cultural class system as a referendum on stardom and Hollywood. And, of course, the series will also have lots of guest stars.
Here's the series' synopsis:
Ten Percent, based on the original hit French series, Call My Agent!, keeps the sensibilities and premise of the French series, in which the staff of a Parisian talent agency must hustle to keep clients happy after the abrupt death of their founder — all while juggling their own personal and love lives. The British remake takes a close look at London culture and class inequality, Britain's entertainment relations to American Hollywood, and provides a whimsical tonality unique to John Morton's writing.
Harry Trevaldwyn (The King), Hiftu Quasem (Killing Eve), and Jim Broadbent (War & Peace) co-star alongside Leonard, Davenport, Steed, and Puwanarajah. Season 1 also boasts an A-list roster of guest stars who will all play variations of themselves, including The Crown's Emma Corrin, Olivia Williams, Dominic West, and Helena Bonham Carter, EastEnders' Himesh Patel, The Man in the High Castle's David Harewood, Harry Potter's Clemency Poesy, Bridgerton's Phoebe Dynevor, Line of Duty's Kelly MacDonald, and real-life acting spouses David and Jessica Oyelowo.
Ten Percent will stream on Sundance Now and AMC+ starting Friday, April 29. The original Call My Agent! is streaming on Netflix.
---
By
for on April 6th, 2022
More to Love from Telly Visions