By
for on February 13th, 2015
Telly Romance: Grand Gestures for Valentine's Day and Beyond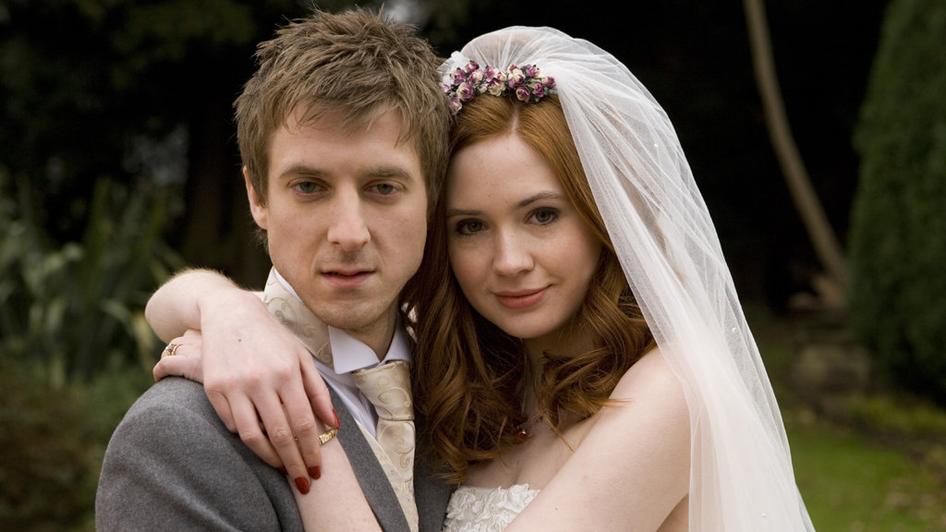 When you think "romance", the UK probably isn't the first place that comes to mind. (Though they're obviously moving up in that department since a recent poll found British accents were considered the sexiest in the world.)  Admittedly the Brits may not have the same reputation for seduction and passion as the French or Italians, for example. But then I'd take an awkward, heartfelt romantic gesture over a smooth operator who thinks he's God's gift to women any day.
I've compiled a few romantic telly moments that I believe clearly illustrate my point. While not all of them are appropriate for a Valentine's Day surprise, each one evokes a sense of putting yourself (or in some situations, your friends) out there without knowing for sure what the reaction will be. Please enjoy the love!
Coupling was a sitcom that focused on the dating/sexual exploits amongst a circle of six single friends, conveniently three ladies and three blokes. One couple slow to reach the commitment stage was Patrick (Ben Miles) and Sally (Kate Isitt). By the time well-established womanizer Ben got to the point of confessing his love to Sally, he enlisted his mates Jeff (Richard Coyle) and Steve (Jack Davenport) to perform an interpretive Spider-Man dance to remind Sally of the song that was playing during their first kiss.
Thoughtful and creative to be sure, but shouldn't Patrick have been the one to don the costume and hop around like a fool instead?
I think I can safely say The Office is famous for one of the best loved couples on British TV. Co-workers Tim Canterbury (Martin Freeman) and Dawn Tinsley (Lucy Davis) pined for one another from afar since Dawn was already engaged to another far less worthy man. Tim made his feelings known rather publicly on more than one occasion.  Alas, Dawn always turned him down out of loyalty or fear of change. Who knows?
It wasn't until Dawn and her fiancé, Lee (Joel Beckett) returned from abroad to Wernham Hogg's office Christmas party that she finally got the little push she needed. Tim's secret Santa gift of an oil painting set and a note of encouragement finally opened her eyes to the fact that she was with the wrong person.
Tim's love and persistence paid off in a very public way and everyone who witnessed that special Christmas moment rejoiced.
Cold Feet was an ensemble relationship dramedy about three couples at different stages in their relationships (who also happened to be friends). Rachel Bradley (Helen Baxendale) and Adam Williams (James Nesbitt) were the new couple caught up in the throes of infatuation and passion. Things seemed to be going swimmingly for a few months until Adam got cold feet and Rachel's ex who had recently dumped her begged her to come back to him.
What's a guy who realizes he's made the biggest mistake of his life to do? Well…Adam turned up at Rachel's place to sing a serenade under her window, of course. Did I mention he was completely naked and had a long-stemmed rose tucked carefully betwixt his buttocks? No, well that was the clincher I believe.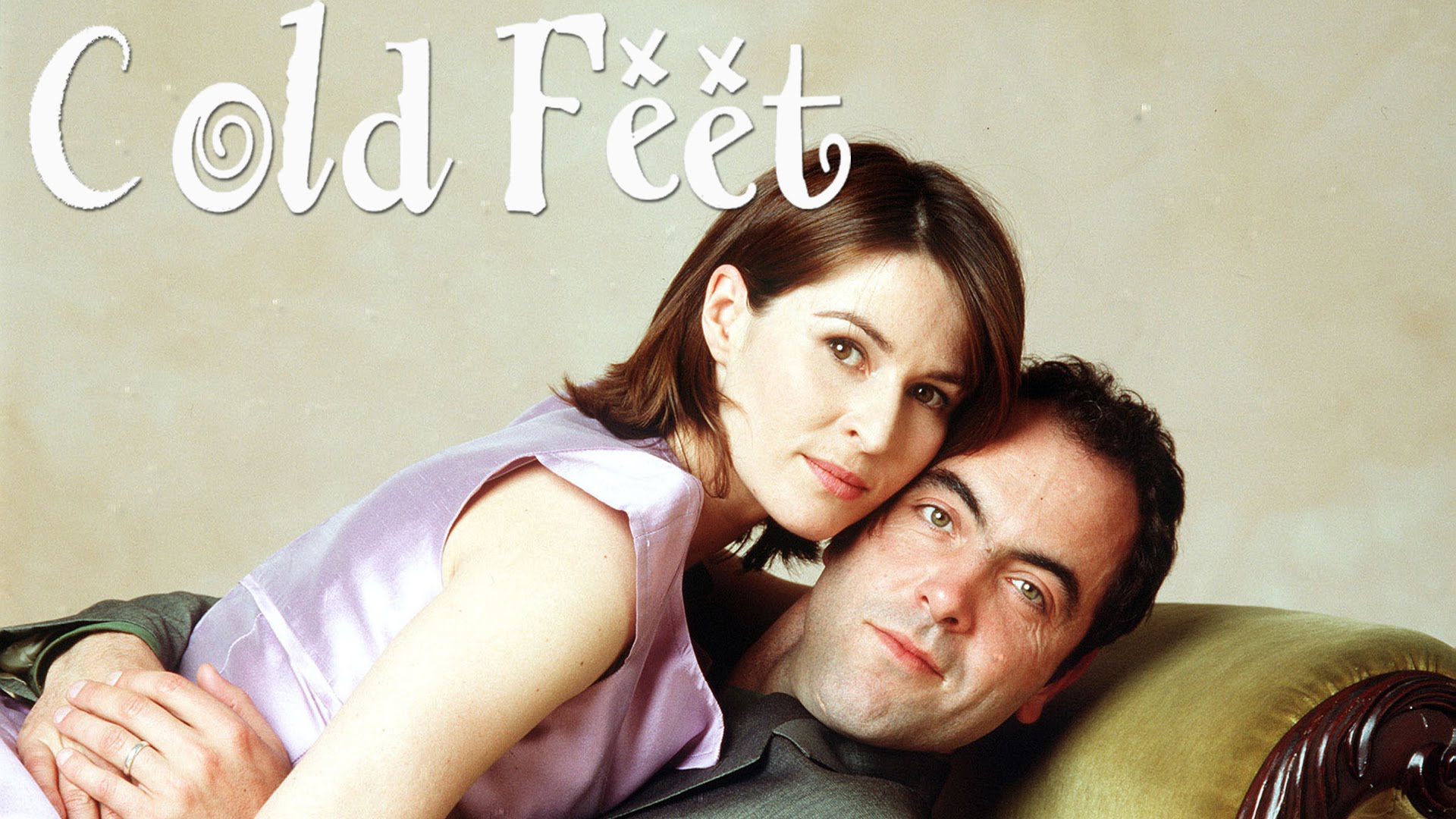 If you've never seen Green Wing, it's sort of difficult to explain. It's a surreal comedy set in a hospital, yet medical related things rarely ever happen. Amongst all the madness, there was a sweet love story between two surgeons, Dr. Macartney (Julian Rhind-Tutt) and Dr. Caroline Todd (Tamsin Greig). Sadly and often frustratingly, their fledgling love kept getting derailed in one way or another. Then finally, when the possibility for Mac-Todd union seemed totally out of reach, Dr. Macartney's best friend and Caroline's fiancé Dr. Guy Secretan (Stephen Mangan) made the grandest of romantic gestures on their behalf. 
Those familiar with Doctor Who know there are plenty of examples of love mingled with sacrifice. However, I assert that there is no couple in the entire Whoniverse more loving and sacrificial than Amy Pond (Karen Gillan) and Rory Williams (Arthur Darvill). Over the course of their travels with the Doctor, Rory died repeatedly as did Amy (or at least versions of her did) and yet they always found their way back to one another.  Rory guarded the Pandorica for 2000 years until his beloved was released, for heaven's sake. No one could possibly doubt their dedication.
When the Weeping Angels took over Manhattan, Rory fully intended on jumping off that ledge in order to create a paradox and thus save Amy and a lot of other people in the process. (If it appears that I have any grasp on this timey-wimey stuff, I'm very pleased because my understanding is surface level at best.) In the end, the grand gesture was shared because this couple couldn't bear to be separated.
Cruelly, it appeared that Amy and Rory had been given a reprieve which proved to be very short-lived, by the way. Mrs. Williams still chose to join her husband in the past rather than live without him in the present. Don't try this one for Valentine's Day. It'll only end in tears.
Whether vulnerable, brave, selfless or smitten, which grand romantic telly gestures have touched your heart? Share them with us in the comments and here's hoping your Valentine's Day is grand as well!
---
By
for on February 13th, 2015