By
for on January 1st, 2022
'Ted Lasso' Season 3 to Film in January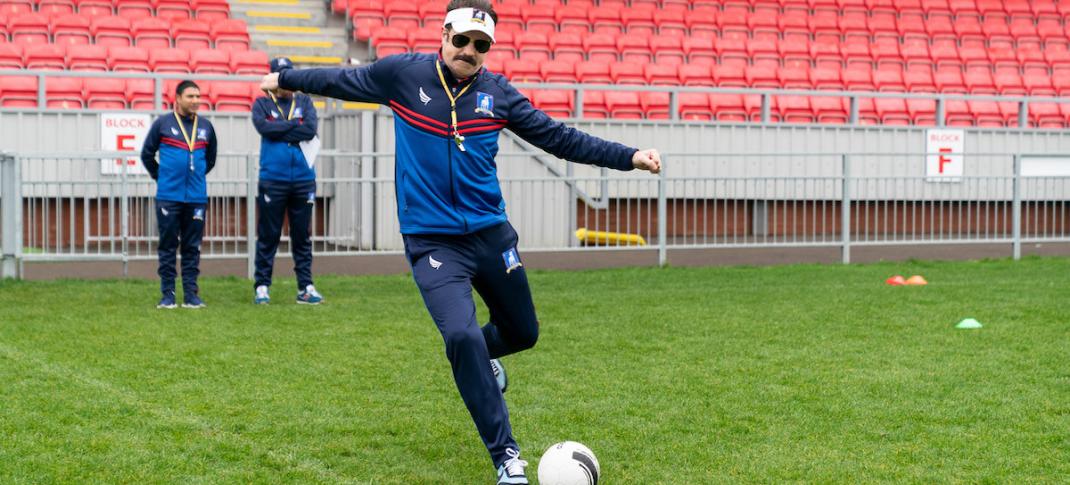 it's true, popular Apple TV+ comedy Ted Lasso isn't precisely a British series. But it's such a good show, with such decidedly British sensibilities (I mean, it basically had a Christmas special last season) that it seems basically built in a lab to appeal to Anglophiles everywhere. This is why I think we can all rejoice at the news that it will likely be back on our screens very soon. 
According to a report from Variety, filming on the series' third (and rumored to be its final) season is set to begin at the end of this month. This news comes straight from the horse's mouth as it were - actor Phil Dunster, who plays AFC Richmond star Jamie Tartt on the show, told the entertainment trade that production will get underway beginning January 31. 
Unfortunately, that seems to be all the actor can tell us about Season 3 just now. From the same report: 
"Honestly, I'm not trying to be coy, but I don't know anything," he said when asked about upcoming storylines on the Apple TV series. "I think they like to keep it fresh. But also Jason [Sudeikis] knows what the story arc is. He sprinkles ideas of what's going to come here and there but there's nothing really specific. They're in the writers room now and we'll see what happens."
Production on the new season was delayed due to contract negotiations, as most of the series' cast and crew managed to finagle significant salary bumps in the wake of the comedy's 20 Emmy nominations and seven wins, including Outstanding Comedy Series and a trio of acting awards for stars Jason Sudeikis, Hannah Waddingham, and Brett Goldstein. 
The series' writers room began work on Season 3 in early September and we're now just a few short weeks away from the start of filming - yet we still know relatively little about what the new episodes will contain. Obviously, Ted and his team will have to deal with the fallout from Nate's betrayal and one has to assume that AFC Richmond and the former assistant coach's new team of West Ham (which also happens to be owned by Rebecca's smarmy ex-husband Rupert) are on some sort of inevitable competitive trajectory toward each other in some form.
But beyond that - who can say? (Will Roy and Keeley have survived their six weeks apart? How's Sam's new restaurant venture going? And what's the status of his relationship with Rebecca? All things I'm desperate to find out.)
The Hollywood Reporter says that Apple is looking toward a summer 2022 debut for Season 3. This pretty much follows the previous precedent - Seasons 1 and 2 of Ted Lasso arrived in August and July, respectively. But what about the future of the show? An equal unknown. Sudeikis has said for years that Ted Lasso was originally planned for three seasons. (Another very British trait!) But in the wake of the show's massive mainstream success - and its status as Apple TV+'s first real breakout hit - will the streamer be willing to let AFC Richmond ride off into the sunset after just one more season? Even Sudeikis himself now seems to be wobbling a bit on the issue.
"The story that's being told - that three-season arc - is one that I see, know, and understood," the actor told Entertainment Weekly last summer. "I'm glad that they are willing to pay for those three seasons. As far as what happens after that, who knows? I don't know." 
The first two seasons of Ted Lasso are currently streaming on Apple TV+. 
---
By
for on January 1st, 2022