By
for on February 11th, 2022
'The Suspect' and 'Showtrial' Land At Sundance Now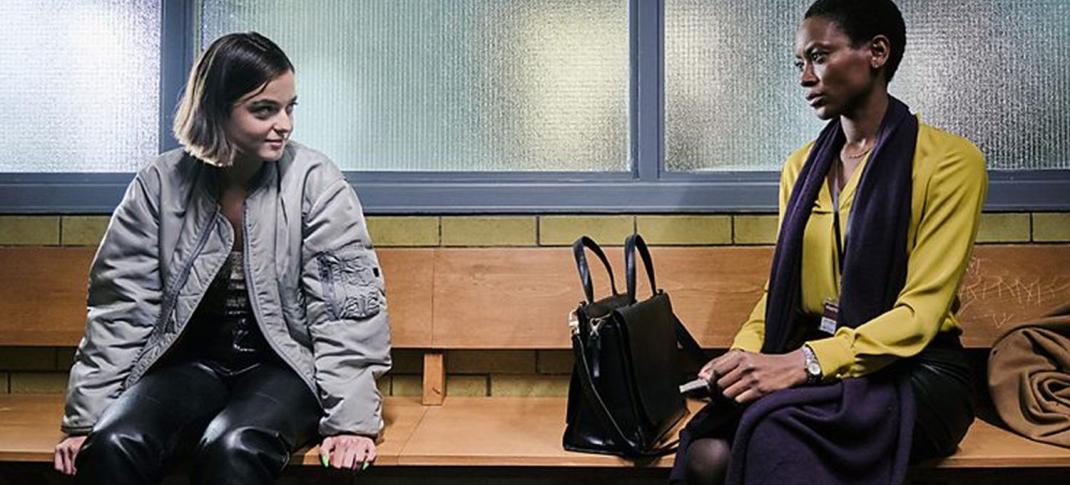 As the TV year takes shape, it's time for several series from across the pond that weren't cross-pond co-productions to find homes on American broadcast and streaming. The latest pair is The Suspect and Showtrial, a couple of titles from ITV Studios, which will come over to AMC Network's Sundance Now service as well as flagship streamer AMC+. Showtrial debuted last fall across the pond, while The Suspect has not yet premiered overseas, though it is expected to bow over there before it arrives over here. Both shows come from World Productions, the same team behind Line of Duty, Vigil, and The Pembrokeshire Murders.
The acquisitions represent a further foray by Sundance Now into the world of British imports. The niche streamer has struggled to find its voice as part of the network for small targeted streaming services under the AMC umbrella, being neither movie-based like IFC Films nor solely British TV focused like Acorn TV. However, AMC+ is also supplementing its American zombie fare with British series like Ragdoll and A Discovery of Witches. That's made Sundance Now a bit of a hodgepodge in the past. Hopefully, with more acquisitions like this, it can find solid footing. Though, as both shows are cross streaming on AMC+, it seems it may not be ready to stand alone yet.
Showtrial, made by ITV Studios but aired on BBC One, bowed to mixed reviews, with some calling it by the numbers, but others insisting it had the same breakneck gripping pace Line of Duty fans have come to expect. The concept is relatively simple: Every few years, a new "Crime of the Century" grips the nation, so instead of waiting for one to turn up, World Productions invented one, complete with a courtroom case. The series stars Tracy Ifeachor (The Originals) as the solicitor and Celine Buckens (Bridgerton) as her defendant, alongside James Frain (Star Trek: Discovery) and Sharon D. Clarke (Doctor Who).
Here's the synopsis:
Showtrial tells the story of a murder trial that grips the nation. High Street Criminal Solicitor Cleo Roberts is called on to represent Talitha Campbell, the estranged daughter of a wealthy property developer, arrested in connection with the disappearance of fellow student Hannah Ellis. When Talitha is charged with murder, she refuses her father's help and calls on Cleo to lead her defense against a prosecution weaponizing gender and social privilege against her. From arrest to verdict, Cleo vies with the prosecution to convince us of the truth about Talitha: Damaged scapegoat? Or callous killer?
As for The Suspect, which we first noted when it was commissioned last fall, the adaptation of Michael Robotham's novel will star Poldark's Aidan Turner as the "doctor with a dark side" lead Joe O'Loughlin. The series opens with O'Loughlin turning into a viral hero online after talking a patient down from the ledge in a suicidal standoff, but a murder case may turn him into a villain just as fast. Broadchurch's James Strong directed all five episodes. Co-stars include Shaun Parkes (Small Axe), Sian Clifford (Fleabag), Camilla Beeput (Peep Show), and Adam James (Doctor Foster).
Here's the synopsis:
Joseph 'Joe' O'Loughlin appears to have the perfect life – a beautiful wife, a loving daughter, and a successful career as a clinical psychologist. But nothing can be taken for granted. Even the most flawless existence is only a loose thread away from unraveling. All it takes is a murdered girl, a troubled young patient, and the biggest lie of his life. Caught in an increasingly complex web of deceit, Joe risks everything as he embarks upon a search for a killer that will take him into the darkest recesses of the human mind. 
Neither series was given release dates, though with Sundance Now having set both Ten Percent and Wisting Season 2 for later in the spring, it seems a better bet that both shows will turn up in late summer or early fall.
---
By
for on February 11th, 2022
More to Love from Telly Visions