By
for on June 6th, 2019
Starz Period Drama 'The Spanish Princess' Snags Eight Episode Extension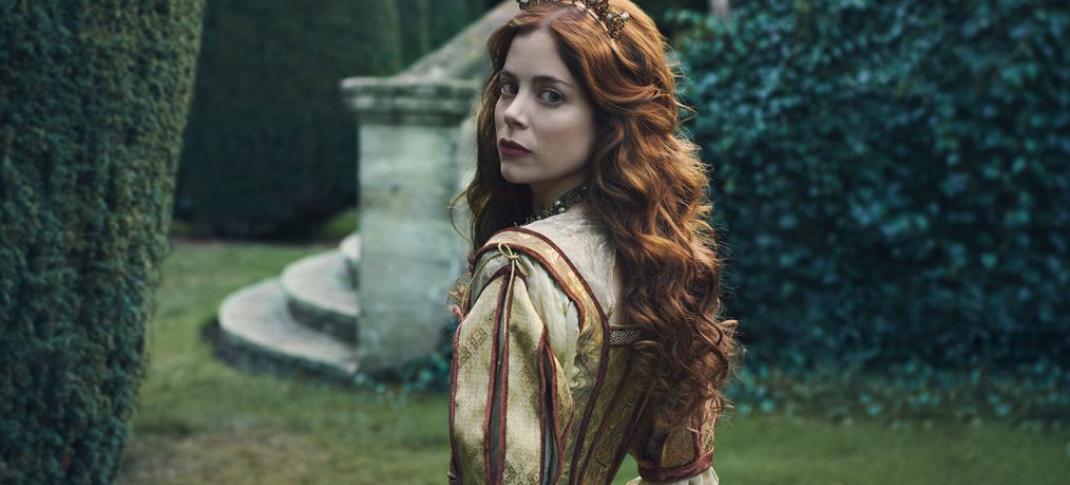 Period drama The Spanish Princess will be continuing on a bit longer than initially expected. The Starz series, originally slated as a one-and-done limited offering, will be back in 2020 for an additional run of eight episodes.
(Why we're not just calling this "Season 2," I don't know, but it's exciting news, so let's just go with it.)
Stars Charlotte Hope and Ruairi O'Connor will both return as Catherine of Aragon and Henry Tudor, respectively. There's no word as yet what other cast members might be also be back for the series' continuation, which is being called an opportunity to "conclude" Catherine's story.
(Does that mean the series will finish up with an aged Catherine abandoned and ill at Kimbolton Castle at the end of her life? Or with a young Queen Regent triumphant against the Scottish army in 1513? It will be interesting to see where the show draws this line.)
THANK YOU TO ALL OUR VIEWERS!! #TheSpanishPrincess Starz Hands 'The Spanish Princess' Additional Eight-Episode Order To End Catherine of Aragon's Story https://t.co/um9fXefHEq via @Deadline

— Emma Frost (@EmmaFrostLondon) June 3, 2019
The drama is the third installment based on Philippa Gregory's bestselling series of novels, which all aim to tell the story of England's history from the perspective of the women involved. The White Queen and The White Princess told the stories of Elizabeth Woodville and her daughter Elizabeth of York during the Wars of the Roses, and The Spanish Princess has taken us into the Tudor era. While this second season "extension" is a first, it's not terribly surprising given that these period dramas have been fairly successful for the premium cable network.
Unfortunately, there are no plans to continue the Catherine of Aragon series past this additional run of episodes. However, Gregory wrote several other novels that could easily be used as a source for future projects along similar lines. (Her novels also encompass the lives of Anne Neville, Margaret Tudor, Mary Tudor, Mary and Anne Boleyn, Katherine Howard, Katherine Parr, Elizabeth Tudor, Mary Queen of Scots, and Lady Jane Grey, among others.)
Chronologically, the next book in Gregory's series is Three Sisters, Three Queens, which continues Catherine's story as Queen of England, and weaves in the lives of Henry VIII's sisters Margaret and Mary – who went on to become Queens of Scotland and France themselves. There's every chance some of that material may find itself worked in to the additional run of Spanish Princess episodes next year.
All of which means that we might finally get to see series creator Emma Frost's take on Anne Boleyn. (Gregory's massively popular The Other Boleyn Girl follows Three Sisters, Three Queens in story sequence. A girl can dream, right?)
Are you looking forward to an expanded run for The Spanish Princess? What do you think of the show so far?
---
By
for on June 6th, 2019