By
for on March 12th, 2019
Starz Drama 'The Spanish Princess' Gets a Stunning New Trailer and a May Premiere Date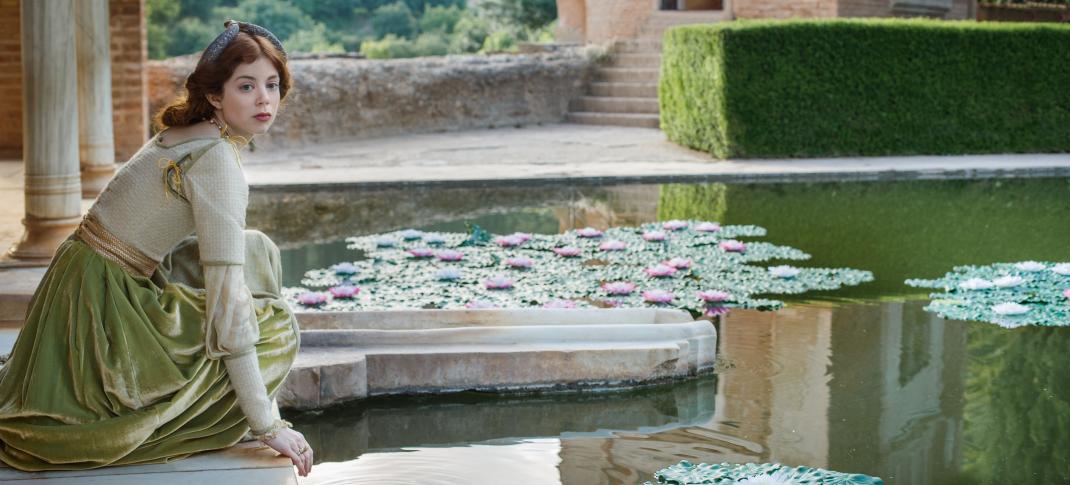 The Spanish Princess, the third installment in Starz's run of limited series focused on exploring the history of the Tudor dynasty from the perspective of the women at the heart of the story, has an official premiere date. (At last!)
The drama will officially begin on Sunday, May 5, 2019.
Following the success of The White Queen and The White Princess, which followed the stories of English queens Elizabeth Woodville and Elizabeth of York, The Spanish Princess will aim to offer a new look at another frequently underrated and overlooked figure: Henry VIII's first wife, Catherine of Aragon.
Most of us probably know the story of the tragic end of her story already. Pop culture tends to focus on her later years – presenting Catherine as an older, frumpy, overly religious woman that Henry can't wait to leave in favor of the edgier, more modern Anne Boleyn. But those stories often choose to leave out the other half of her life, when she was a young Princess of Spain who came to England to seize her own power, suffered a tremendous loss and ultimately forged a love match with Henry that lasted for the better part of two decades.
(Or, at least, until he realized that she'd probably never manage to give him a son and heir. Henry was kind of terrible.)
Based on two more of Philippa Gregory's bestselling novels – The Constant Princess and The King's Curse - The Spanish Princess intends to give us a new take on Catherine, one in she exerts plenty of agency over not just her own life, but the future of England, too.
"No one has written about her when she was a young woman, and she is always characterized as the unwanted old bag, but she was an incredible character," co-showrunner Emma Frost told Entertainment Weekly a few months ago. "She's actually a very modern character…It was exciting to tell the story of this woman who was so determined to forge her own destiny."
For example, Catherine is largely remembered for being the wife who couldn't give Henry VIII a male heir. But did you know she herself was a warrior queen who led the English Army in Henry's absence? That, after her first husband Arthur died, she fought to maintain her position in England and to hold on the crown she had been raised to see as hers? That Henry was so obsessed with her that he defied his family to be with her?
If the trailer is anything to go by, The Spanish Princess is going to make sure you know all of that and more, by the time their story is done. This take on Catherine is bold and formidable, a woman willing to fight for the things she sees as hers by right.
Watch the clip for yourselves below:
Charlotte Hope, who played Myranda Royce on Game of Thrones, stars as Catherine, with Angus Imrie as Prince Arthur and Ruari O'Connor as Prince Henry. The series also stars Stephanie Levi-John as Catherine's longtime Spanish lady-in-waiting, Catalina de Cardones, and Downton Abbey's Laura Carmichael as Lady Margaret Pole, a woman with her own tragic family history who will doubtless be familiar to those who tuned in to The White Princess back in 2017.
What do you think of Starz's run of Philippa Gregory-themed dramas? (Personally, I'm obsessed.) Will you be watching The Spanish Princess? Let's discuss.
---
By
for on March 12th, 2019
More to Love from Telly Visions