By
for on November 26th, 2020
Starz is Developing an Eleanor of Aquitaine Drama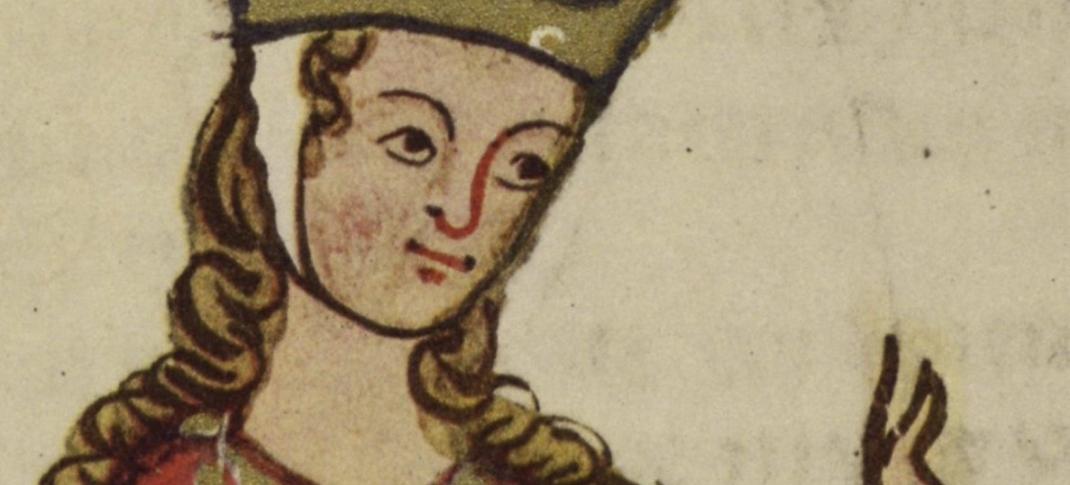 Cable network Starz is rapidly becoming a go-to location for female-focused historical period dramas. From its trio of dramas based on Philippa Gregory novels (The White Queen, The White Princess, and The Spanish Princess) to the upcoming series based on the early life of Princess Elizabeth Tudor (Becoming Elizabeth), the network has been busy offering a variety of female perspectives on history for some time now. And it doesn't seem as though it's going to stop any time soon.
The network is currently developing a new drama based on the life of the famous Eleanor of Aquitaine. The project comes from A Discovery of Witches writer Susie Conklin and Playground Entertainment and is one of multiple series that Starz is working on as part of a proposed "extraordinary women of history" anthology, which sort of fits nicely with many of the previous efforts in this vein on the channel. 
The Eleanor of Aquitaine series will be based on the work of historian Alison Weir - her biography Eleanor of Aquitaine: A Life and its companion novel Captive Queen, which, although a fictional account of her story, is a pretty entertaining read. 
"I'm thrilled at the opportunity to bring Eleanor's story to life – the drama and adventures she experienced are truly epic," Conklin said in a statement. "I'm also captivated at how a woman who lived over 800 years ago can be so strikingly modern. She's determined to live her life on her own terms, and the way she goes about that [is] extraordinary."
The wife of two kings and the mother of three, the real Eleanor of Aquitaine was a truly remarkable woman for her time. Born in 1122, she held the title of Duchess of Aquitaine in her own right and became queen consort of France when she married King Louis VII. Their union lasted fifteen years - through a crusade and the birth of two daughters - before it was eventually annulled on the grounds that she hadn't managed to produce any male heirs. (If this sounds terribly familiar to the stories of some later English queens, don't fret - it was a freedom that Eleanor herself wanted and struggled to achieve.)
Next, she married the Duke of Normandy, who would go on to become King Henry II of England. Henry and Eleanor's relationship was passionate and dramatic. She betrayed him by supporting a rebellion against his rule; he threw her in prison and kept her there for over fifteen years. You know, small stuff. They had eight children together, five of whom were sons. Three of those all went on to become King of England themselves. One died relatively young after years of revolt and rebellion (King Henry III), one became an icon (King Richard the Lionheart) and the other established the principle that everyone is subject to the law by signing the Magna Carta (King John).  Eleanor was released from prison during her son Richard's reign and ruled in his name when he was on Crusade or otherwise out of the country. By the time of her death, Eleanor had outlived almost all of her children, 
As for what other series we might expect to see in this "extraordinary women" group of shows, Starz says that  "additional properties" will be added to the development lineup. Weir herself has several other popular series in progress, including a fictional retelling of the lives of King Henry VIII's six wives and a nonfiction series devoted to various medieval queens. (Personally, I'd love to see an on-screen version of her Innocent Traitor novel, which tells the story of Lady Jane Grey, who was Queen of England for just nine days.)
What do you think of the sound of a television series about Eleanor of Aquitaine? Have you read Weir's works? Share your thoughts in the comments.
---
By
for on November 26th, 2020
More to Love from Telly Visions