By
for on February 1st, 2023
The 'A Spy Among Friends' Trailer Is a Cold War Break-Up Story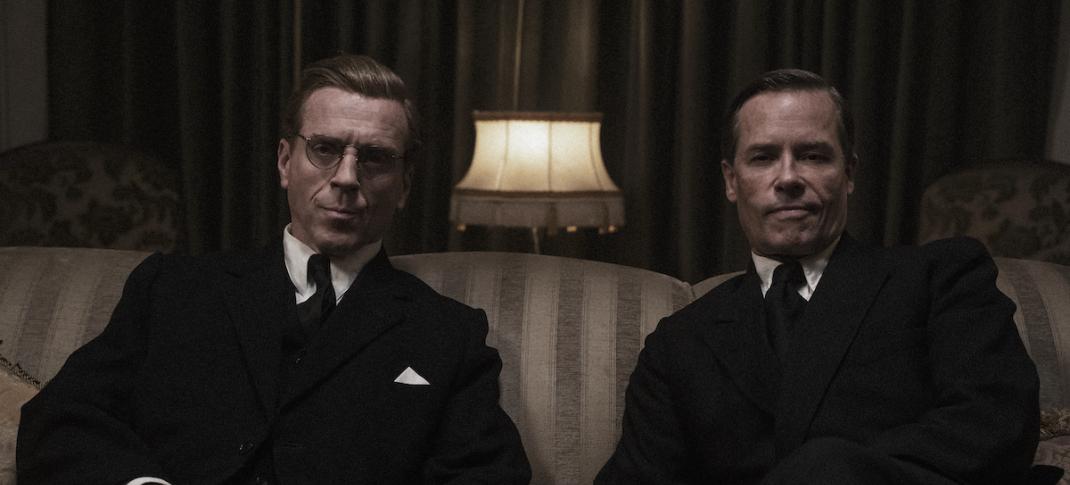 Given the glut of entertainment companies and streamers that keep rebranding themselves with names that inevitably seem to include a plus sign at the end, you may not be all that familiar with MGM+ just yet. But don't worry; you will be. Formerly known as EPIX, the streamer was acquired by Amazon last year and has since been rebranded to include a reference to its well-known library of film titles. However, the platform is of particular interest to British TV fans, including a handful of popular original series such as Rogue Heroes, Domina, and Belgravia. (All of which will be returning for second seasons this year.)
This rebrand is right on time for the new series A Spy Among Friends. The first original series to launch under the new MGM+ banner, the thriller was initially greenlit by ITV Studios and slated to air as a Spectrum Original, but that particular streamer (which, admittedly, most people probably never even heard of) was shuttered last August, and the show was shopped around to other networks. 
Based on author Ben Macintyre's New York Times best-seller, A Spy Among Friends explores the complex real-life relationship between British spies and lifelong friends Kim Philby (Guy Pearce) and Nicholas Elliott (Damian Lewis). Philby was a British spy who notoriously defected to the Soviet Union in the 1950s, betraying secrets to the Russians in the early years of the Cold War. Elliot was Philby's closest friend — the two men entered the spy game and rose through the ranks together — and the person who discovered his friend was a Soviet double agent. The show examines espionage through the lens of their friendship, the fallout of which gutted British and American intelligence agencies and affected East-West relations to this day.
"Alex Cary has brilliantly adapted Ben Macintyre's historical novel about friendship, loyalty, and betrayal," MGM+ head Michael Wright said in a statement when the premiere date was announced. "He, along with Nick Murphy, Damian Lewis, and the remarkable cast led by Lewis and Guy Pearce, have brought to life this riveting tale of two British spies whose deep personal bond and long friendship is challenged by duplicity and deception. This series is emblematic of our new MGM+ brand and the rich, cinematic, and character-driven stories we aim to tell."
Alongside Lewis and Pearce, the series' cast also includes Anna Maxwell Martin (Line of Duty), Adrian Edmondson (War & Peace), Stephen Kunken (Bridge of Spies), Anastasia Hille (The Missing), and Radoslaw Kaim (Spies of Warsaw), plus Nicholas Rowe (Operation Mincemeat) as the real-life art historian spy Anthony Blunt and Edward Baker-Duly (Billions) as the future James Bond author Ian Fleming.
The six-part limited series is set to debut on MGM+ on March 12, with weekly releases to follow.
---
By
for on February 1st, 2023
More to Love from Telly Visions