By
for on August 24th, 2023
'Showtrial' Renewed For Season 2 as Series Pivots to Anthology Format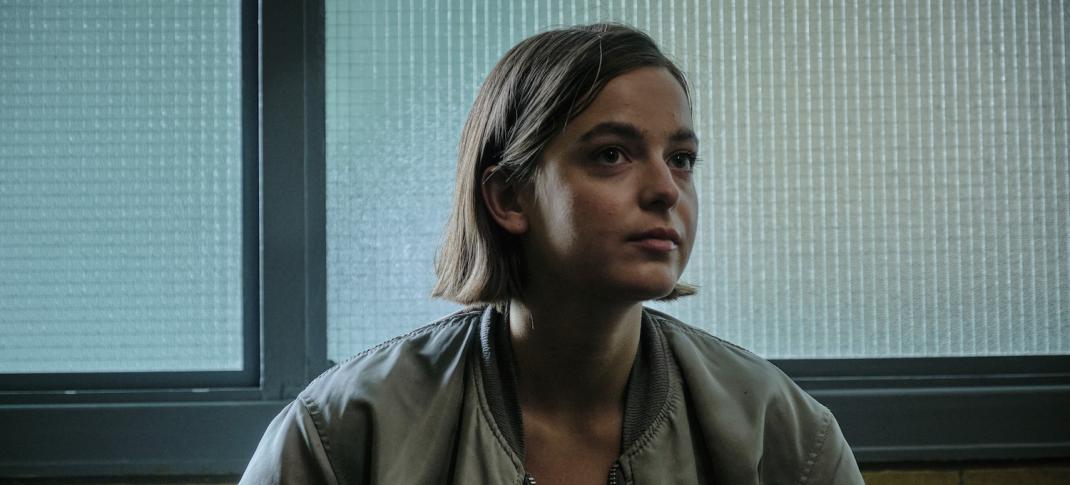 In recent years, anthology series have become increasingly popular. From prestige offerings like The White Lotus to teen juggernauts like Freeform's Cruel Summer and crime dramas like True Detective, it's a format with flexibility baked into its very DNA. They allow networks and streamers to keep popular shows around well past the point of their original endings, continue even when original cast members depart, and get repeated fresh starts with brand-new stories. (Some series, like Netflix's dystopian Black Mirror, essentially reinvent themselves in each new episode!) 
The latest series set to get the anthology treatment is the British drama Showtrial, a buzzy, occasionally controversial series that revolved around a tragic murder and the high-profile trial that followed. But where the series' first season followed the salacious trial of a bored rich girl accused of murdering a hardworking college student, its second will shift focus to an entirely new (and equally explosive) case. 
Showtrial Season 2 will follow the story of a high-profile climate activist who is left for dead after a violent hit and run. But when he uses his dying breaths to identify his killer — a serving policeman — events take a dark turn, and the events that follow will divide the nation. Who is this unnamed "Officer X"? What does his own history reveal about the nature of trauma and revenge, and was Marcus's death a careless accident or cold-blooded murder? 
The second series stars Michael Socha (The Gallows Pole) as the charismatic and cocky officer Justin Mitchell, alongside BAFTA award-winner Adeel Akhtar (Sherwood) as the anxious defense solicitor assigned to the case, who has a reputation for winning lost causes. They're joined by Nathalie Armin (Marcella), who plays Leila Hassoun-Kennedy, a talented CPS lawyer leading to the prosecution's case against the accused.
"I am very grateful to the BBC for the opportunity to explore another sensational trial which I hope will be just as entertaining as our first outing," series creator and writer Ben Richards said in a statement announcing the series' return. "I love writing Showtrial and I'm honored to have a cast of such high quality to deliver it."
The five-part second season is once again written and created by Richards and will be directed by Julia Ford (Everything I Know About Love). Executive producers are Simon Heath and Emma Luffingham for World Productions (an ITV Studios company), with Nawfal Faizullah for the BBC. Ken Horne (Line of Duty) is a producer.
"I'm a big fan of Ben's writing and so excited to be given the opportunity to join the second series of a brilliant show," Adhar said.
Filming on Showtrial Season 2 will begin in Belfast this November, with additional casting will be announced in due course. The series aired in the U.S. on AMC+-owned streamer Sundance Now and is likely to be where the second is headed when it arrives on our shores in 2024. 
Showtrial Season 1 is now streaming on Sundance Now and AMC+.
---
By
for on August 24th, 2023
More to Love from Telly Visions