By
for on March 19th, 2012
Sherlock Series 3 Set to Film in "Early 2013"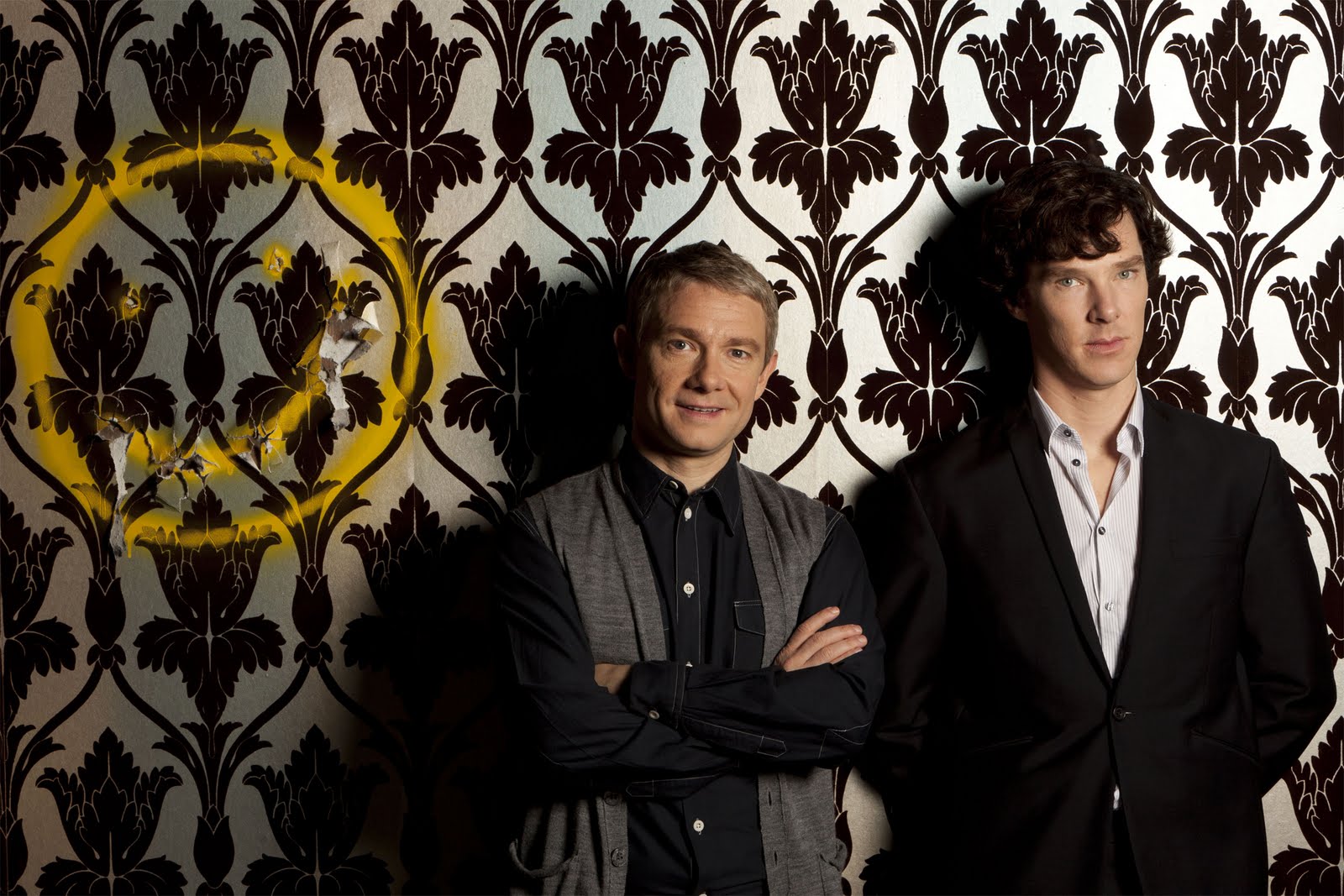 Some depressing news for Sherlock fans surfaced last week – we're going to have to settle in for a pretty long wait to see Series 3 of the detective drama.
Beryl Vertue, one of Sherlock's executive producers told BBC in-house magazine Ariel that the third series is currently slated to start filming in "early 2013." Vertue also said that at the moment it's too early to confirm (or even speculate apparently) airdates for the new episodes.
The third series was announced in January immediately following the end of the season two run in the UK. At the time, Steven Moffat hinted that it "wouldn't be that long" between seasons, but apparently the packed schedules of the series' cast and crew may be making that promise difficult to keep.
Stars Benedict Cumberbatch and Martin Freeman are busy filming a couple of major feature films at the moment (the Star Trek sequel and The Hobbit, respectively) and Moffat himself is occupied making the seventh season of Doctor Who. (I do wonder how the Who 50th anniversary schedule next year is likely to impact Sherlock production/airdates as well, but more on that in the months to come, I expect.)
At least we can console ourselves for a little bit with Series 2 here in the States – just 48 days away! But we better enjoy it while we can, because we'll be in for another grueling hiatus in order to find how the story continues after the season finale. We should probably start stockpiling fan videos and song parodies now.
Source: Ariel
---
By
for on March 19th, 2012