By
for on March 28th, 2013
Sherlock Series 3: First Guest Star Revealed and More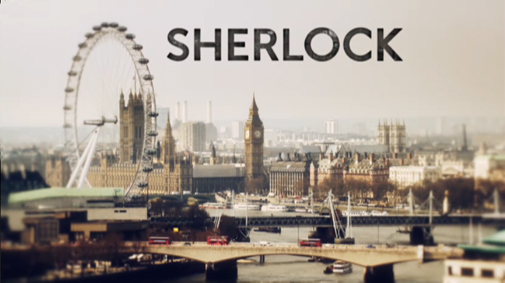 Thanks to the official start of filming on the long-awaited third series of Sherlock, we're finally getting some real information about what the new episodes of the drama might hold in store for fans. We already know that the first episode of Series 3 will be called The Empty Hearse and will feature (at least in part) some sort of take on the How-Sherlock-Holmes-Comes-Back-From-the-Dead plot from Sir Arthur Conan Doyle's The Empty House.
Now with the advent of the series first bit of public shooting this week, further details about the new episodes have started to surface and a few filming photos have started to appear. (This is all going under the jump to protect anyone who's trying not to find out anything about the new season before it airs, but other than official casting news, it's spoiler free.)
The BBC has confirmed that Amanda Abbington will be joining the Sherlock cast for Series 3. Abbington's probably best known here in the States for her recent role opposite Jason Isaacs in Case Histories and she's also got a fairly big part in Mr. Selfridge, which begins its run here in America on March 31. (She's also Sherlock star Martin Freeman's longtime romantic partner, which makes the fact that she's joining the show in some capacity kind of adorable in a meta sense.) Abbington's role has been identified by the BBC only as someone who "significantly impacts…the lives of John and Sherlock", but that hasn't stopped the speculation from flying about the likely identity of her character.
While I've seen a fairly interesting case made online for why Abbington could turn out to be John's sister Harriet (which is, frankly, a twist I'd love), it seems a fairly safe guess that her "mystery role" will turn out to be Mary Morstan, the love interest-turned-wife of Dr. Watson from the Conan Doyle stories. Interestingly, Mary Morstan also dies mysteriously during the course of the canon, so it might be wise not to get too attached if Abbington does turn out to be her. Of course there's no guarantee the show will follow along with that bit of canon in its adaptation of events, but as it generally keeps true to most of the big things, my emotional pain meter is already on alert. (For the record: there's been no word about how long Abbington's role with the show will last, so who knows.)
The Sherlock gang also conducted their first bit of public filming – read as: their first time filming in a place where anyone could take pictures of events – in Bristol this week, and as a result, you can get your fix of seeing Benedict Cumberbatch back in his official regulation Sherlock coat and scarf.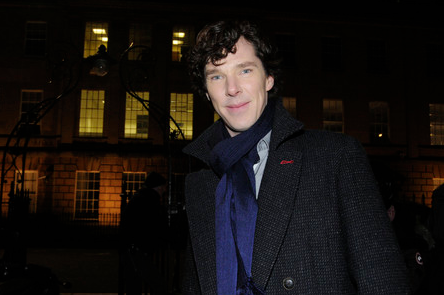 Website This is Bristol (source of the above lovely shot) has a great report from the filming going on in their neighborhood, complete with even more photos, over at this link. It is also spoiler-free, though you can amuse yourself for some time attempting to speculate about what's going on with some of the more bizarre set elements in these shots.
Thoughts? Odds on whether Abbington will turn out to be Mary Morstan? If you're a Sherlock Holmes fan, are you looking forward to seeing the addition of that character? (If you can convince me she's playing someone else, I'll owe you a coffee!)
---
By
for on March 28th, 2013