By
for on February 16th, 2023
Shaun Evans and Anna Maxwell Martin to Lead True Crime Drama 'Delia Balmer'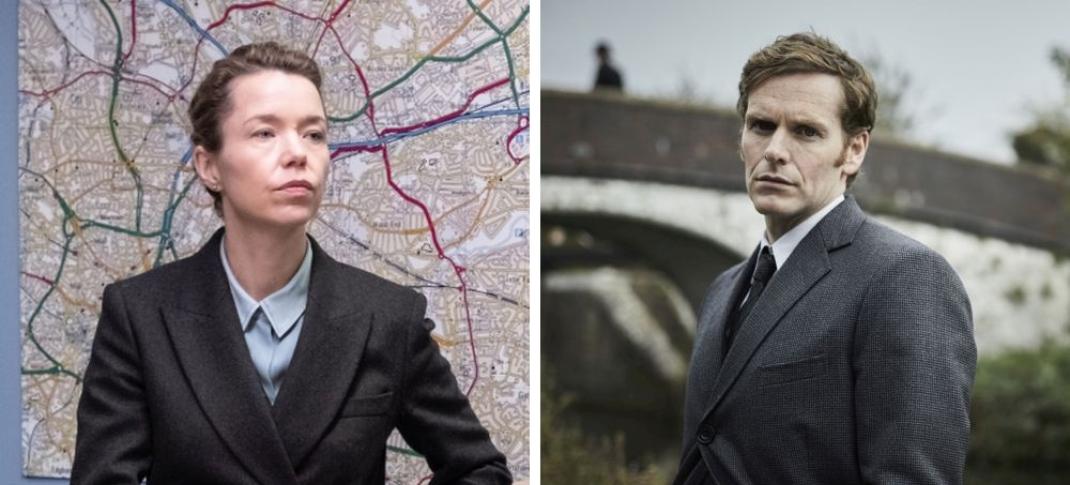 With the ninth and final season of Inspector Morse prequel Endeavour set to arrive in the U.K. in just a few weeks and then headed to America this summer, star Shaun Evans is looking for what's next or him as an actor. And after playing the famous detective for a solid decade, he's shaking things up --- by taking on the role of an infamous killer on the other side of the law. 
Evans is set to star in Delia Balmer, a true crime drama about the extraordinary woman who survived a relationship with infamous serial murderer John Sweeney, a carpenter from Liverpool who killed and dismembered two of his girlfriends in 1990 and 2000 before dumping their bodies in canals in Rotterdam and London. The former young Morse will be playing Sweeney, a role that's certainly a rather significant swerve from the opera-loving crime solver that he's made his name as in recent years.
Line of Duty star Anna Maxwell Martin will play the eponymous Balmer, who met Sweeney in a London pub in 1991. The two began dating, but over time their relationship became increasingly unstable as he grew violent and controlling. And when he confessed to killing his previous girlfriend, she began to live in a state of constant fear that she herself could be next. 
Sweeney was ultimately arrested, but granted bail and released after a court mishap. He immediately pursued Balmer and subjected her to a horrific, near-fatal attack before evading capture and going on the run for the next six years. Delia ultimately rebuilt her life, but her recovery was shattered all over again when she was forced to confront Sweeney in court after he was arrested for the murder of another girlfriend and she provided important testimony for the prosecution. 
Sweeney was subsequently sentenced to life without parole and may have ultimately been responsible for up to five murders. (Though only two have been proven thus far.)
Based on Balmer's memoir Living with a Serial Killer, the series is penned by Nick Stevens, who also wrote the excellent (if somewhat overly straightforward) series The Pembrokeshire Murders. 
"Still suffering from PTSD 10-plus years after John Sweeney's conviction, Delia is, though she would never admit it, a hero," Stevens said in a statement.  "A survivor whose determination to pursue the good in life – to dance, to travel, to live – is ultimately greater than her demons. I am hugely grateful to Delia, and the police who worked with her to finally secure Sweeney's conviction, for enabling us to tell Delia's incredible story."
Filming on Delia Balmer will commence this month and while there's no word yet on where Americans will be able to see this ITV series, its true crime focus seems like a rather obvious fit for BritBox. Just guessing.
---
By
for on February 16th, 2023
More to Love from Telly Visions