By
for on January 31st, 2022
Season 2 of Scottish Crime Drama 'Traces' Sets February Britbox Premiere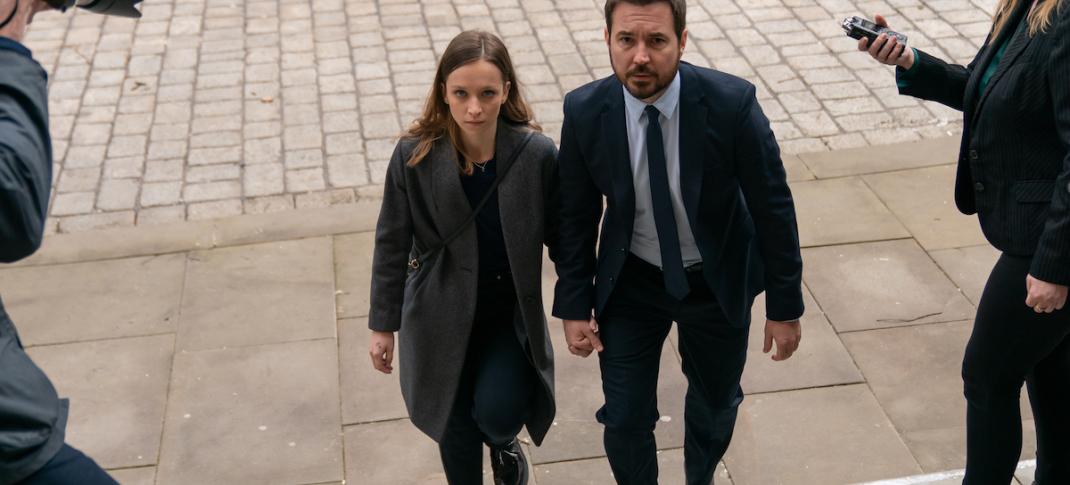 The second season of crime drama Traces is set to cross the pond this winter, arriving in late February on streaming service Britbox. 
The series follows the story of a group of women working at the fictitious Scottish Institute of Forensic Science (SIFA) in Dundee, Scotland who utilize cutting-edge forensic science to uncover the truth about a variety of grisly crimes. 
 As Season 2 begins, lab assistant Emma Hedges (Molly Windsor), who spent most of the series' first season investigating the cold-case murder of her mother (and eventually discovering the culprit was the father of someone very close to her) is now training to be a forensic chemist and hoping to see something like justice for her mother's death done after all this time.
Having reconciled with Emma at the end of last season, her romantic partner, Daniel MacAfee (Martin Compston), is set to give evidence against his father--the man responsible for Emma's mother's death--in the hopes of helping her get it. But can their relationship stand the pressure this trial will cause? And will justice actually prevail?
Speaking to the Radio Times last Fall, Compston certainly made it sound as if things aren't exactly going to be smooth sailing for the pair. 
"We're now just before the trial of his dad for the murder of his girlfriend Emma's mum," he said. "You find Daniel and Emma in quite a happy place, actually, they reconciled at the funeral at the end of series one and for a split second they're kinda happy and then the wheels start to come off a bit…"
"I'm most excited about this series of Traces because it raised a lot of questions at the end of season one and there's still so many unanswered questions with her family, her work and her relationship," Windsor told the magazine."I think it's that stuff to me that's really interesting and it goes beyond the whodunnit of season one."
Elsewhere, professors Sarah Gordon (Laura Fraser) and Kathy Torrance (Jennifer Spence) are investigating a deadly terrorist bombing campaign. Homemade devices are going off around Dundee, with critical clues hidden inside the bombs. But can the team track down the bomber before their identity goes up in smoke?
All six episodes of Traces Season 2 will arrive on Britbox on Tuesday, February 22, just a week after the series' UK premiere. Season 1 is available to stream in full now. 
---
By
for on January 31st, 2022
More to Love from Telly Visions