By
for on November 2nd, 2013
Save the Date: 'Call the Midwife' Series 3 to Premiere on PBS Stations in March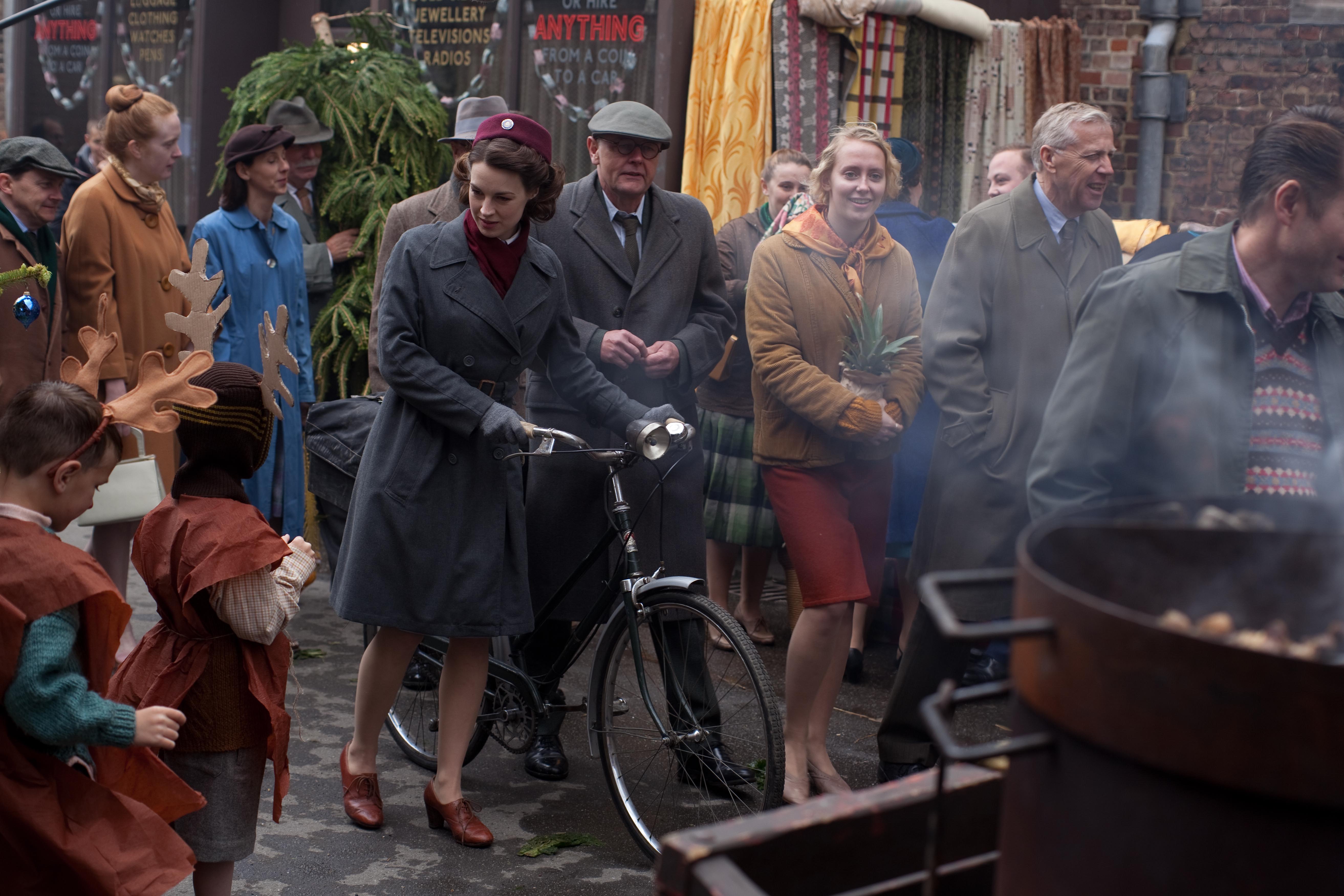 Lots of good news for fans of period drama Call the Midwife – not only do we have the holiday special to look forward to this December (airing  just a few short days after the UK broadcast!), we also have an official premiere date for the show's third series. We'll all officially head back to Nonnatus House beginning Sunday, March 30, 2014.
It's okay if you need to take a minute to let the excitement out. 
Midwife's third season will be comprised of eight new episodes and will run from March 30-May 18. Stars Jessica Raine, Helen George, Pam Ferris and Miranda Hart are all back, with plenty of drama left from last season to deal with. The end of Series 2 saw Chummy give birth to a baby boy, Sister Bernadette follow her heart, and Nonnatus House come under threat from demolition.
Series 3 will take us back to East London in 1959, on the eve of the Swinging Sixties. The winds of change that are blowing through the country will impact Nonnatus House as well, as its residents all wrestle with their own momentous changes. Which is about as vague as you can possibly be, plot-wise, probably, but that's okay for right now.
There's no new footage from the new series as yet, beyond a couple of snippets in the BBC's Fall drama trailer, but hopefully  we'll get to see something soon to help tide us over to the new year.
Till then, get the countdown calendars started!
Are you excited to see the new season of Call the Midwife?
---
By
for on November 2nd, 2013