By
for on October 21st, 2013
'Call the Midwife' 2013 Holiday Special to Air This December on PBS
While we've known for quite some time that the popular period drama Call the Midwife  would be returning for a third series, we've been going for quite a few months now with little to no information beyond the fact that filming on the new season had begun, along with a quick snippet of new footage in a BBC drama trailer.
Well, rest easy, Midwife fans, we can now report that, well, there is news to report! It's official: the Call the Midwife holiday special, slated to air Christmas Day in the UK, will be making its way Stateside just a few days later, on December 29, 2013. Mark your calendars and start your countdowns now. 
Per the official website the story for the holiday episode goes like this: In 1958 Poplar, the holidays are not just about the opening of presents, but also about the closing of deep wounds. Although the weather is unseasonably mild for this time of year, the lives of the midwives are anything but calm. Jenny's relationship with Alec continues to blossom and Shelagh's (formerly Sister Bernadette) quiet wedding to Dr. Turner is underway.
When a thousand-pound explosive is discovered, the district is evacuated and the Nonnatus House team is quick to take charge to ensure that the community is safe and warm. Always one to keep spirits high, Chummy decides to forge ahead with the Cubs Christmas party. However, just when the community's holiday spirit is renewed, Poplar faces an outbreak of polio, with the repercussions of the illness affecting the nurses and nuns more than they could have ever imagined.
Dun dun dun.
As with all things related to this show, expect some laughs, expect some emotion, and probably pack some tissues, just in case.
A handful of photos from the holiday installment have also been released to help tide you over: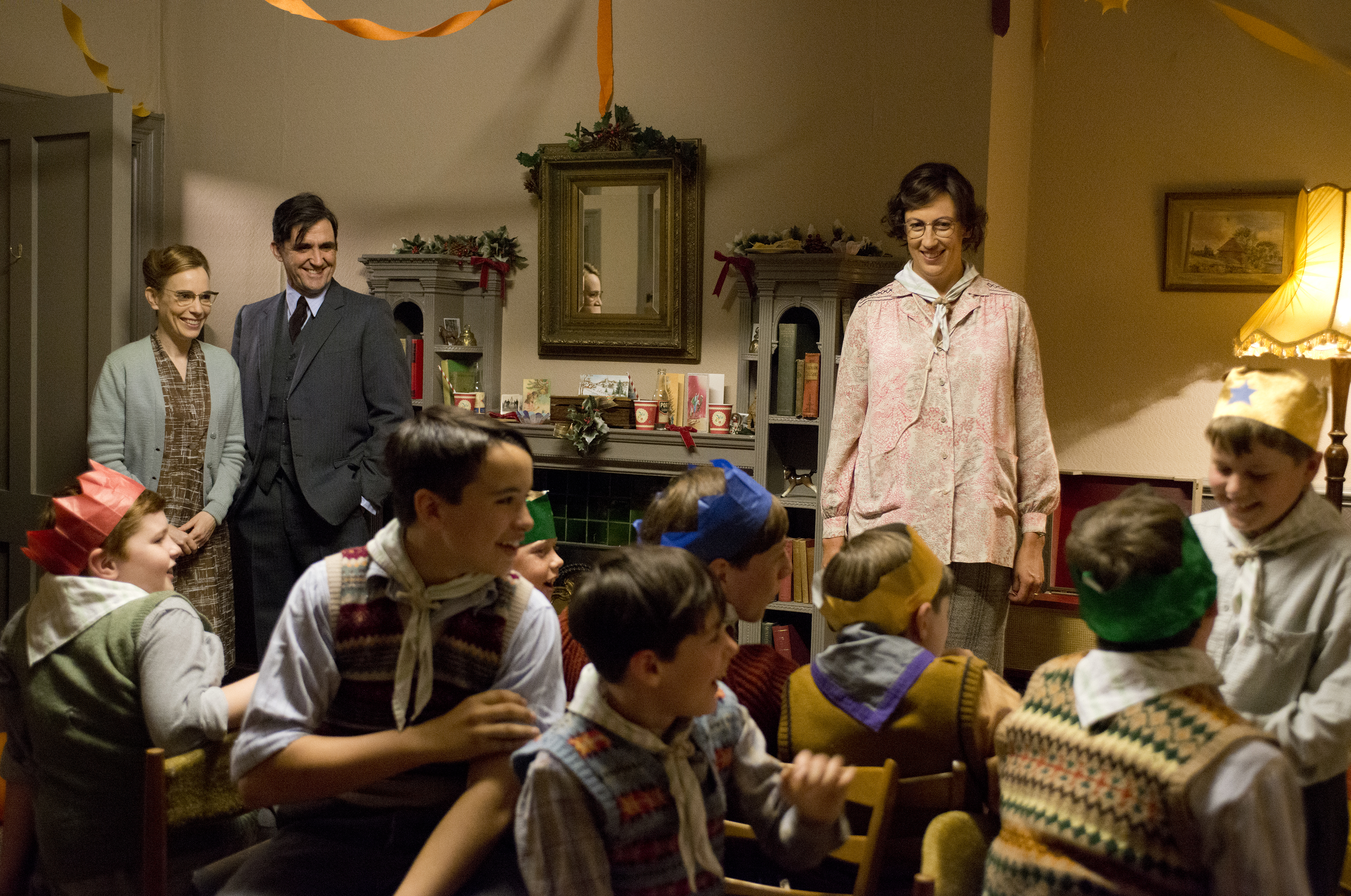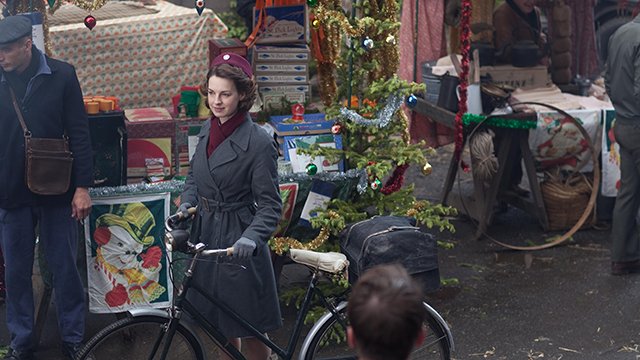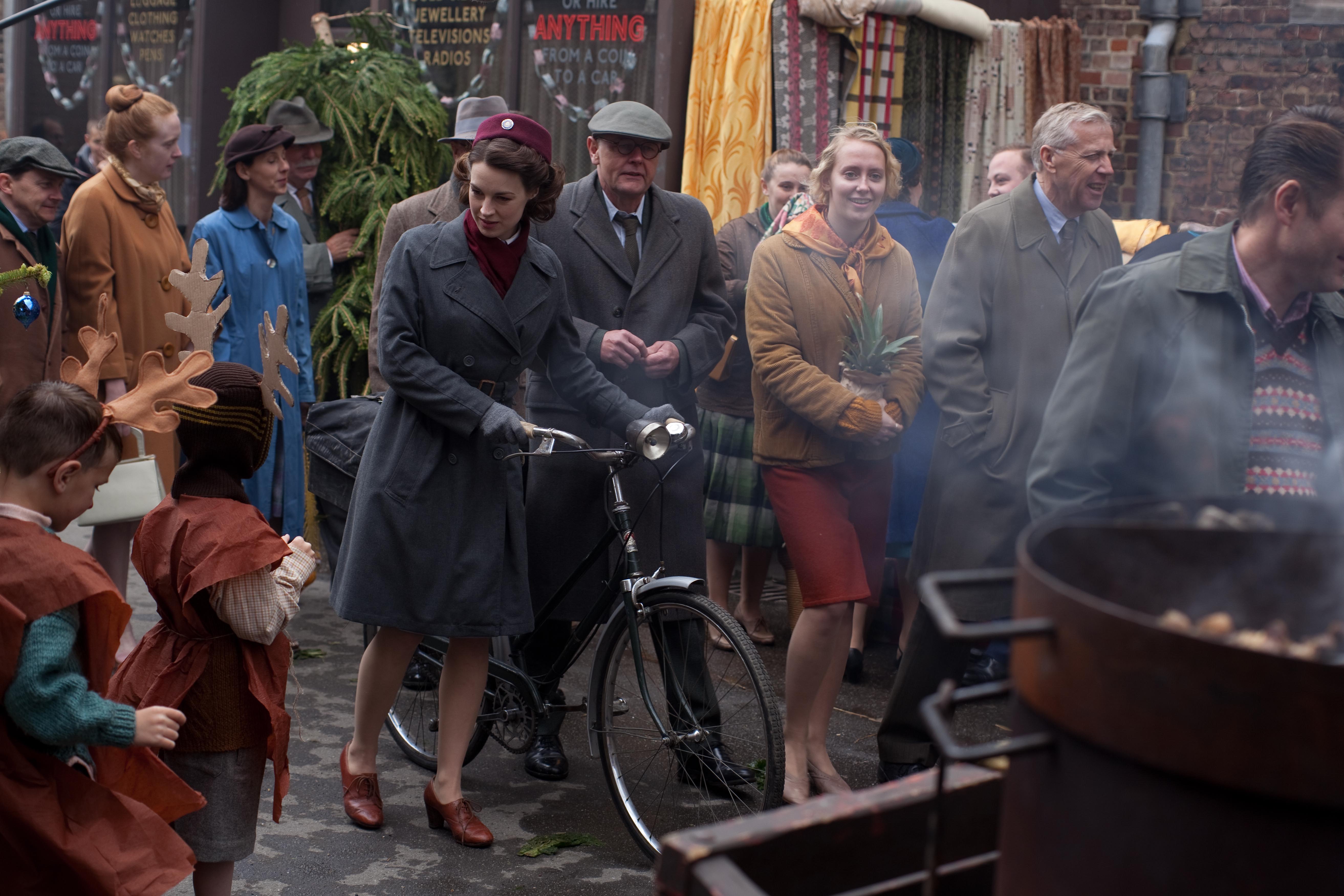 Call the Midwife's highly anticipated third season  is set to premiere in the US in Spring 2014 and will take viewers back to the East End, on the eve of the Swinging Sixties.  More on both as we have it! 
(All photos: Courtesy of Neal Street Productions)
---
By
for on October 21st, 2013