By
for on November 18th, 2023
'The Sandman' Season 2 Will Resume Filming In November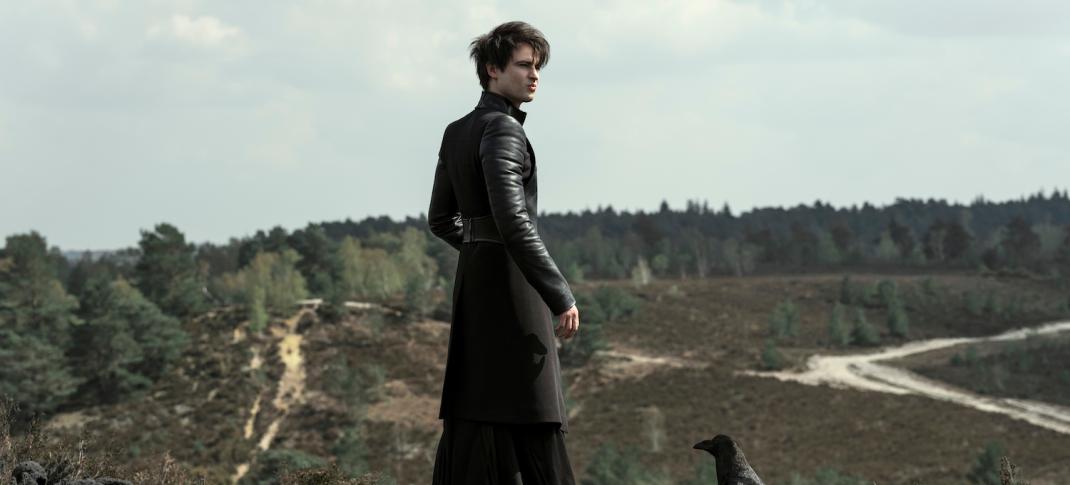 With the conclusion of the writers' and actors' strikes, the engine of Hollywood is slowly starting to come back to life, with a positive deluge of entertainment properties greenlighting new seasons, announcing big casting coups, and restarting filming on previously shut-down productions. Netflix has been one of the quickest streamers to get its content back into production, with shows ranging from Stranger Things and That 90s Show. 
And now The Sandman, Netflix's lavish adaptation of Neil Gaiman's groundbreaking comics collection, is officially set to resume filming. The production update comes straight from Gaiman himself, who confirmed via his account on Twitter clone Blue Sky that filming was set to resume immediately following the American Thanksgiving holiday. 
Based on the award-winning series of the same name, The Sandman follows the story of Morpheus, informally known as Dream, the Lord of the Dreaming, and one of seven immortal beings known as the Endless, who are essentially personifications of various human aspects of reality. (His siblings are Destiny, Death, Desire, Despair, Delirium, and Destruction. Try saying that five times fast.) The series' first season saw Dream taken prisoner by a moral occultist and held prisoner for much of a century, before escaping and setting off on a search for his stolen totems of power.
The show was originally renewed for a second season in November 2022, and managed to get in about three weeks of filming before the strikes shut everything down. 
Details about the show's second installment --- which Netflix is very pointedly refusing to refer to as "Season 2" in a nod to the genre-hopping, episodic vibe of the comics, which feature many standalone stories that occasionally (often? and also sometimes never?) end up interconnecting --- are being kept under wraps, but will likely cover several volumes of the comics story, as the first did. (Season 1 adapted elements from both Preludes and Nocturnes and The Doll's House.)
Casting rumors indicate we'll likely be meeting the rest of the Endless --- Dream's siblings Delirium, Destiny, and Destruction didn't appear in the first season --- which hints that at least part of this outing will adapt Season of Mists. (This happens to be my personal favorite Sandman story so excuse me while I shriek for a second.) An interview with director Jamie Child identifies one of the "multiple" genres the show will be tackling in its second run is "Greek tragedy," which hints that one of the additional stories the show will be adapting is likely the 1991 special issue "The Song of Orpheus". (A move that, incidentally, would tie back to the bonus episode released last summer that adapted "Calliope" and "A Dream of a Thousand Cats".) 
Returning cast for Season 2 has yet to be confirmed, but it's obvious that stars Tom Sturridge (Irma Vep), Patton Oswalt (What We Do in the Shadows), Vivienne Acheampong (Everything Now), Gwendoline Christie (Game of Thrones), Mason Alexander Park (Quantum Leap), and Kirby Howell-Baptiste (Cuprits) are all set to reprise their roles. And new faces will doubtless be added as new stories and characters pop up. 
Netflix also hasn't announced an episode count or a premiere window for the highly anticipated second outing, but given the streamer's penchant for splitting seasons into more smaller chunks of episodes in order to stagger their drop dates --- a trend that honestly fits The Sandman perfectly --- a Fall 2024 premiere of at least some number of episodes seems likely. In the meantime, the new series Dead Boy Detectives, which is also set in the Sandman universe, is expected to arrive early next year. 
The Sandman Season 1 is now streaming on Netflix. 
---
By
for on November 18th, 2023
More to Love from Telly Visions