By
for on April 26th, 2022
'Sanditon' Season 3 Will Premiere in 2023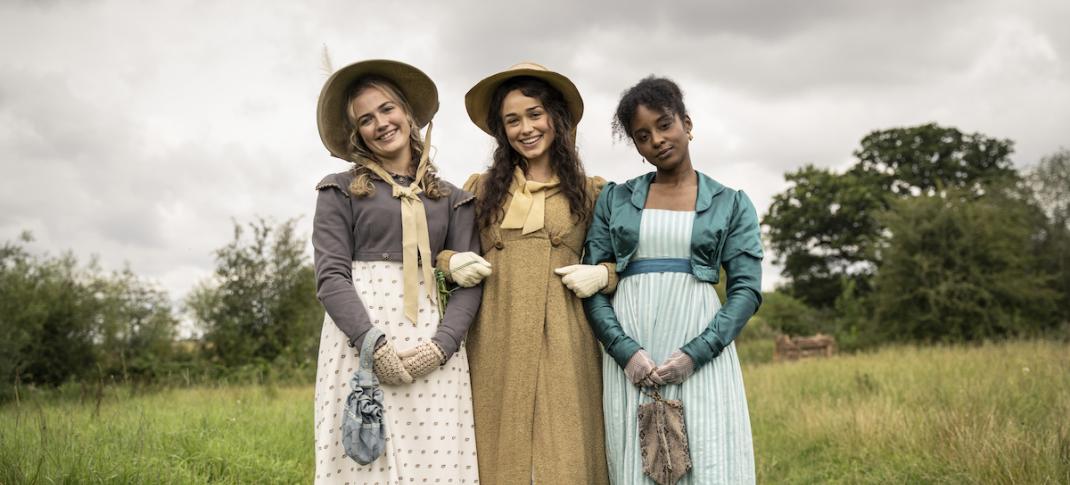 Sanditon Season 2 may have only just concluded on-air, but fans can breathe easy this time around: there's no agonizing question of whether or not the story of the seaside resort town will continue.
The announcement of the period drama's surprise resurrection from the dead in the spring of 2021 came complete with the news that it was being renewed for two new seasons instead of just one. But what many fans may not realize is that both those seasons were filmed back-to-back, which means that Season 3 is already safe in the proverbial can and headed to a screen near you in 2023. 
Granted, there's no official word on precisely when in 2023 the show will return. However, the smart money is likely on a similar springtime berth as Season 2. It suits the show tonally, and All Creatures Great and Small essentially has that January Sunday night slot where Downton Abbey used to live on lock. 
PBS dropped a brief teaser following the Season 2 Masterpiece finale, which is literally fifteen seconds long and tells us nothing we couldn't have already guessed, but it likely thrilled fans still smarting from the series' initial cancellation to their cores. The story isn't over. Huzzah! 
Season 2 concluded with much drama — a rustic dream wedding for Allison, more heartbreak and tears for Charlotte, and the discovery that she's yet again been dating a dirtbag for Georgiana — so there are certainly plenty of stories to tell in a third outing, even though we're not entirely sure who'll be back for it.
Rose Williams and Crystal Clarke are returning, presumably alongside Anne Reid, Kris Marshall, and the rest of the various members of the Parker clan. I'm telling myself that Rosie Graham will be back, if only because I don't want to live in a world where I don't get regular updates on whatever adorable new thing Allison and her new hubby Fraser (Frank Blake) are up to. The teaser snippet above confirms that Ben Lloyd Hughes' Alexander Colbourne will be returning. However, Charlotte's surprise engagement to neighbor farm boy Ralph will inevitably impact that reunion in a myriad of ways.
Will Alexander Vlahos stick around as Lockhart despite Georgiana's discovery of his betrayal? With Charlotte Spencer moving on to big-name projects, does that mean we're about to get many offscreen updates on Esther and her new baby? And is there any real story left for Jack Fox's Edward? These are all great questions, IMO, but ones we are unlikely to find out any answers to for some time. But that's a question for another day. For now, let's just bask in the glow of the knowledge that another season is coming and celebrate accordingly. 
Sanditon Season 3 will premiere at a TBD date in 2023. Seasons 1 and 2 are streaming on PBS Passport. 
Stream Now
Sanditon
The fan-favorite drama inspired by Jane Austen's final, unfinished novel.
Image
---
By
for on April 26th, 2022
More to Love from Telly Visions