By
for on July 6th, 2021
'Sanditon' Season 2 Production Gets Underway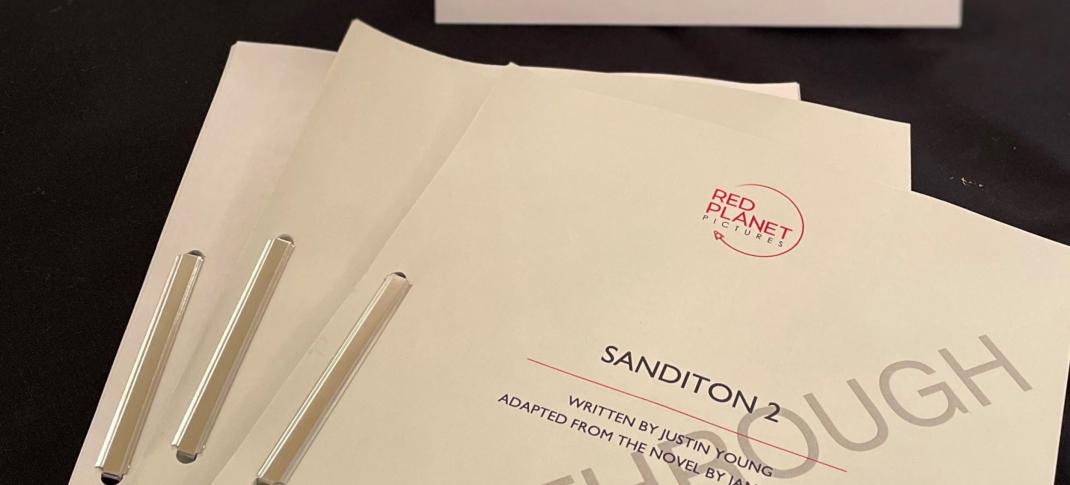 While Americans celebrated the Independence Day holiday, across the pond, the cast of Sanditon was getting back to work. The series, which has had a drama-filled journey since its 2020 premiere on Masterpiece, was recently uncanceled and renewed for two more seasons. At the time, fans knew little about the new series, including when it would start filming or even who was in it, other than Rose Williams returning as lead Charlotte Heywood. But with the first read-through of scripts beginning on Monday, July 5, fans have at least a smidge more to go on.
Sanditon is planned as a continuation of the first series, which was loosely based on the first few chapters of Jane Austen's final unfinished novel. Set in the later years of the Regency era, the book begins as the story of Charlotte Heywood, who travels to the seaside town of Sanditon after a chance meeting with the Parker family. The Parkers are a different breed of the upper class, those who are a little close to the lean side, who are turning to capitalism and real estate in hopes of making their family's fortunes. Charlotte meets the family's middle son Sidney (Theo James), and the two fall in love during her stay. 
But a tragedy destroys most of Sanditon's new infrastructure, wiping out the Parker family hopes. In need of money, Sidney marries wealthy, leaving Charlotte alone and brokenhearted at the end of the first season. As for what's in store for Season 2, it's hidden behind this page.
Our journey back to #SanditonPBS begins as the cast and crew gather for the first script readthrough today! #Sanditon pic.twitter.com/8sINldvnG1

— MASTERPIECE | PBS (@masterpiecepbs) July 5, 2021
Some notes fans might take away from this photo. First of all, it's entitled Sanditon 2, not Sanditon Season 2. A slight difference, to be sure, but an important one. Season 2 would have implied a direct continuation of the events from Season 1, more romance (or not) with Sidney, more of the story of Georgiana Lambe (Crystal Clarke), and the Denham family and Ester's new marriage to Lord Babington. But as fans know, not all of that is in the cards. For instance, Theo James, who played Sidney in Season 1, is not returning.
Now, that's not to say at least some of what came before won't be part of the new season. For example, actor Jack Fox, who plays the pathetically evil Edward Denham, also shared an image from the first script read on social media. That also should give hope to fans of the Babingtons that Charlotte Spencer will be back to cut him down to size a few times. But calling it Sanditon 2 suggests this is also a new story, the continuing adventures of Charlotte that may or may not involve those who were part of her life before.
Filming for Sanditon 2 is expected to commence a little later in 2021 in and around Bristol. No date has been set for the show's return as yet.
---
By
for on July 6th, 2021
More to Love from Telly Visions