By
for on September 7th, 2022
Samantha Morton and Ruby Stokes to Star in Paramount+'s 'The Burning Girls'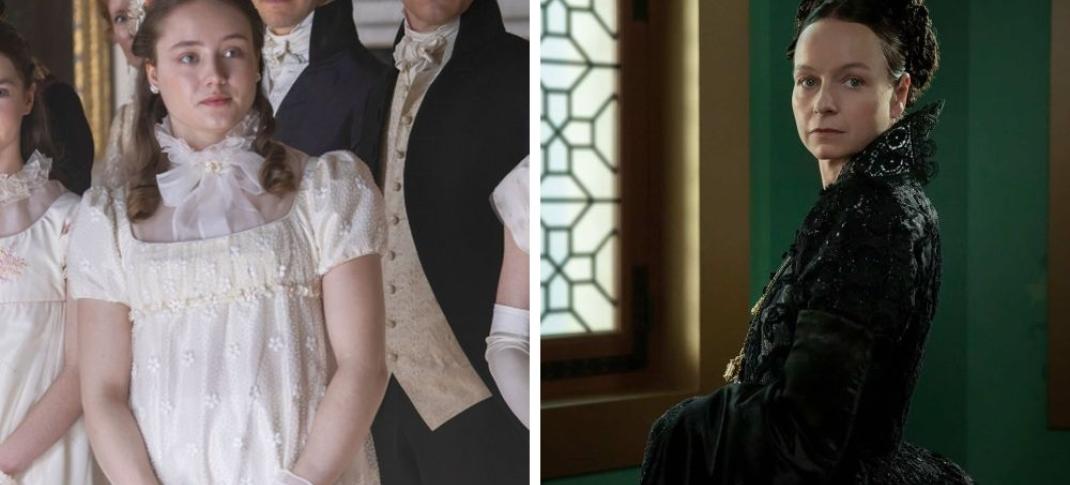 Streaming network Parmount+ is in the process of rapidly expanding its upcoming slate of British content, greenlighting multiple new UK-based series, including thriller The Doll Factory and a prequel series based on the cult classic film Sexy Beasts. And now, one of its very first UK commissions is finally going into production, with an entire cast announced for the upcoming series The Burning Girls. The drama, which comes from the producers behind the female-led thrillers like Marcella and Whitstable Pearl, is based on the 2021 C.J. Tudor novel of the same name and follows the story of a village haunted by its dark and turbulent history.
The series is led by Oscar nominee (and period drama powerhouse) Samantha Morton (The Serpent Queen), who will star as Reverend Jack Brooks, a single parent struggling to overcome personal tragedy and looking for a fresh start with her daughter in the town of Chapel Croft. Ruby Stokes (Bridgerton) will play her teenage daughter Flo, who is described as "march[ing] to the beat of her own drum." Buccaneer Media CEO Tony Wood said in a statement. "We couldn't be happier with The Burning Girls cast as we start production this week. The depth of talent is substantial."
Unfortunately for Reverend Jack, Chapel Cove is full of conspiracies and secrets of its own, and their hopeful new beginning takes a dark and unexpected turn when they discover its long history of disturbing deaths and disappearances. Some 500 years ago, eight martyrs were burned. Thirty years ago, two teenagers disappeared without a trace. And two months ago, the vicar committed suicide. Threatening messages, age-old superstitions, and a possible cover-up surrounding her predecessor's death are just a few of the problems Jack will face as she searches for the truth about what's happening in their village. 
According to the show's logline:
Jack must tread carefully. Ancient superstitions as well as a mistrust of outsiders will be hard to overcome. Yet right away, Jack has more frightening concerns, including threatening messages and a cover-up of her predecessor's death.
The rest of the series' ensemble is positively stacked with talent. Morton and Stokes are joined by Conrad Khan (Peaky Blinders), Rupert Graves (Sherlock), Elodie Grace Orkin (Stranger Things), David Dawson (The Last Kingdom), and Paul Bradley (EastEnders). Other co-stars include Jane Lapotaire (The Crown), Jack Roth (Medici), Mollie Holder (Sanditon), Safia Oakley-Green (Sherwood), Beth Cordingly (Learning to Walk Again), and John Macmillian (House of Dragon). 
Given that production has only just begun on The Burning Girls, we likely won't see anything on our screens until well into 2023. But Morton can be seen this Fall headlining the new Starz Catherine de Medici drama The Serpent Queen, while Stokes, who is likely best known as one of the middle Bridgerton daughters on the megapopular Netflix hit. However, she has since departed that role to headline the streamer's upcoming small screen adaptation of Lockwood & Co, based on a series of young adult novels.
---
By
for on September 7th, 2022