By
for on September 23rd, 2022
The 'Rosaline' Trailer Puts the Spotlight on Romeo's Jilted Ex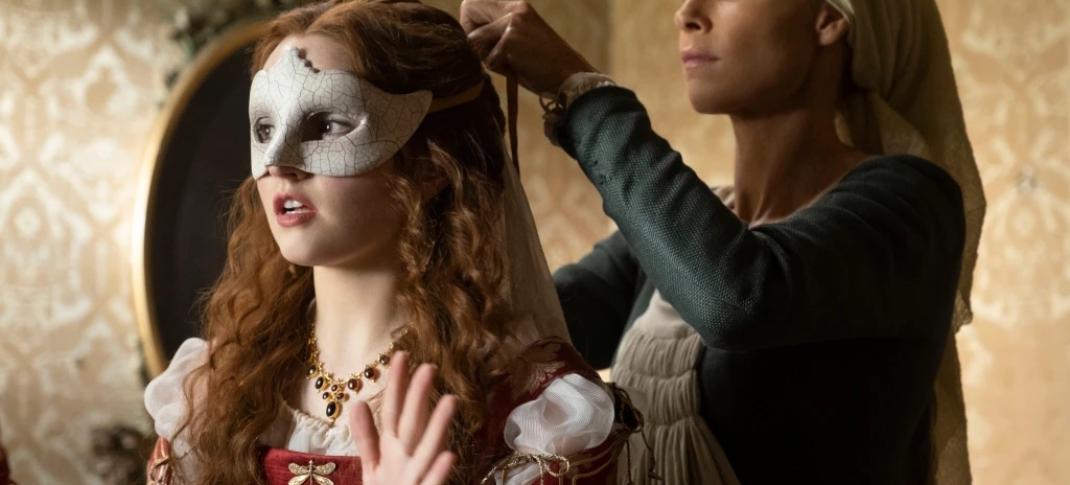 In the world of William Shakespeare's Romeo & Juliet, Rosaline is a secondary character, memorable only in that she's the unrequited first love of Romeo Montague. She doesn't get a single line and, in fact, never even appears onstage. But her influence on the play's hero is evident, as she's the only reason he decides to attend the Capulet party, where he will eventually catch sight of and fall head over heels for her cousin Juliet. (And essentially ghost his previous crush in the process.) But in the upcoming film Rosaline, she'll finally get her chance to tell her side of the story
Heartbroken when Romeo's obsession turns to Juliet, determined to win him back, Rosaline sets her sights on breaking up the couple at the center of what is perhaps the most famous love story ever told. And to do so, she's willing to try anything, from pointing out the ridiculousness of the whole idea of dying for love in the first place to taking her cousin out on the town to meet other eligible men who might turn her head. 
Though the film is loosely based on Rebecca Serle's contemporary novel When You Were Mine, Rosaline is leaning into Romeo & Juliet's traditional period roots while keeping its modern sensibilities, current language, and pop music soundtrack. The trailer has a very similar vibe to shows like Hulu's The Great or films like Netflix's Persuasion, as Rosaline laments the loss of her boyfriend, schemes to get him back, and criticizes her cousin's willingness to fake her own death. (Which, honestly? Fair.) 
Kaitlyn Dever (Dopesick) plays Rosaline, with a who's who of Gen Z talent that includes Kyle Allen (West Side Story) as Romeo and Isabela Merced (Maya and the Three) as Juliet.
Other notable faces include Bradley Whitford (The Handmaid's Tale) as Friar Laurence and Minnie Driver (Starstruck) as Nurse, alongside Sean Teale (The Gifted), Spencer Stevenson (The Purge), and Christopher McDonald (Hacks).
The synopsis describes the story as follows.
Left heartbroken after Romeo begins to pursue her cousin Juliet, Rosaline schemes to foil the famous romance and win back her guy in this comedic twist of Shakespeare's Romeo and Juliet.
Karen Maine directs the film from a screenplay by Scott Neustadter and Michael H. Weber. Rosaline will premiere on Hulu on October 14.
---
By
for on September 23rd, 2022