By
for on April 20th, 2021
Remembering 'Friday Night Dinner' and 'Chernobyl' Star Paul Ritter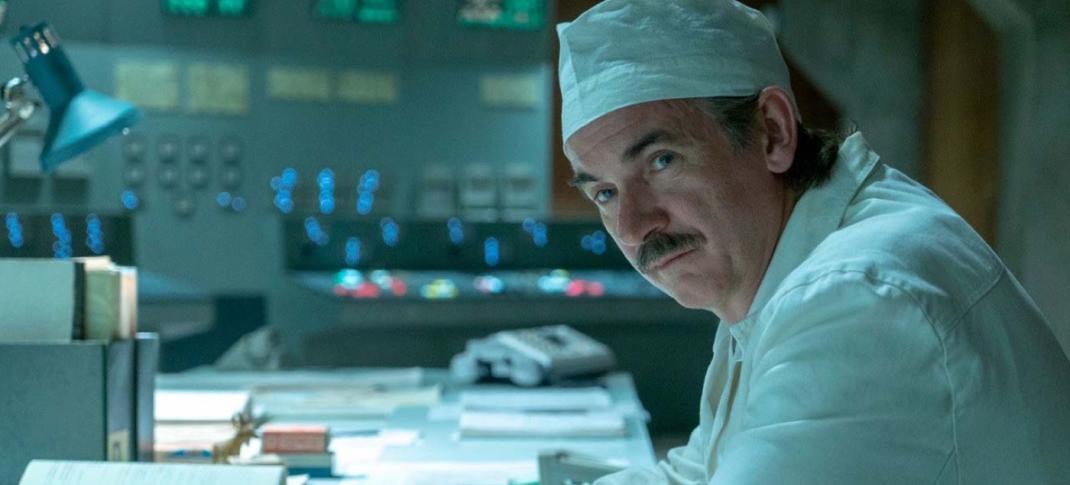 The month of April has been a tough one for Anglophiles. Of course, we all just witnessed the funeral of Prince Philip, Duke of Edinburgh over the weekend. Last week, we got the heartbreaking news that actress Helen McCrory had died after a battle with cancer at the age of just 52.
And earlier this month on April 5, another British actor in his prime, Paul Ritter, passed away from a brain tumor at the age of 54. The name may not be as familiar, but you've seen his brilliance on-screen (or if you're lucky, on stage) somewhere.
Mr. Ritter was best known for his roles as Martin Goodman, the often shirtless, always hapless husband and father in the Channel 4 sitcom Friday Night Dinner. On the other end of the spectrum, Ritter received acclaim for his performance as Anatoly Dyatlov, the ill-fated engineer who contributed to a nuclear disaster in the award-winning HBO drama Chernobyl.
Ritter was a familiar face on TV, playing colorful forensic doctors in Vera and No Offence, a butler in Belgravia, the father of a queen in Wolf Hall, a counter-intelligence boss in The Game, and a cowardly braggart of a solider in The Hollow Crown.
Some of his big-screen appearances included Harry Potter and the Half-Blood Prince, James Bond film Quantum of Solace, Their Finest, The Limehouse Golem, and On a Clear Day.
As for Ritter's theater credits, OfficialLondonTheatre.com said,
 "He led The Old Vic revival of Art and appeared in The Curious Incident of the Dog in the Night-Time at the National Theatre. Paul received an Olivier Award nomination for Best Performance in a Supporting Role in 2006 for playing Otis Gardiner in the hit production of Helen Edmundson's Coram Boy. He was also nominated for a Tony Award for his role in The Norman Conquests in New York."
The loss of this talented character actor has saddened me greatly. As I read the heartfelt homages from Ritter's friends and colleagues, I felt grief for the acting community who admired and loved him and his work. One of the most touching tributes I read was from Stephen Mangan, Ritter's long-time friend since drama school.
Trying to find a way to talk about Paul Ritter and struggling. My friend since we were students together. So much talent and it shone from him even as a teenager. I was so lucky to know him and lucky too to work with him many times over the years. Wonderful man. RIP.

— Stephen Mangan (@StephenMangan) April 6, 2021
Equally poignant, Paul's Friday Night Dinner on-screen wife Tamsin Greig said this in a tribute to her friend and co-star in the Guardian:
I am eternally grateful that our paths crossed. His kindness, attention to detail and phenomenal memory, his passion for music and football, his devotion to his beautiful family, his complete inability to accept a compliment, and his quiet, loyal, compassionate friendship will stay with me for ever.

The world is a less brilliant place without Paul in it. Go lightly, my friend. You are deeply beloved.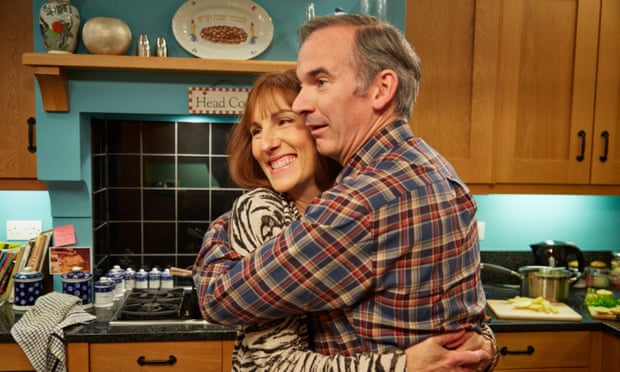 As for me, I found that each time Ritter popped up on my screen, be it in a lead, supporting, or guest appearance, I could trust that it would be brilliant. As a fan, what I will miss is the opportunity to be surprised and delighted by his range and talent for years to come. As it should have been. 
---
By
for on April 20th, 2021
More to Love from Telly Visions