By
for on April 16th, 2021
'Peaky Blinders' Star Helen McCrory Passes Away at Age 52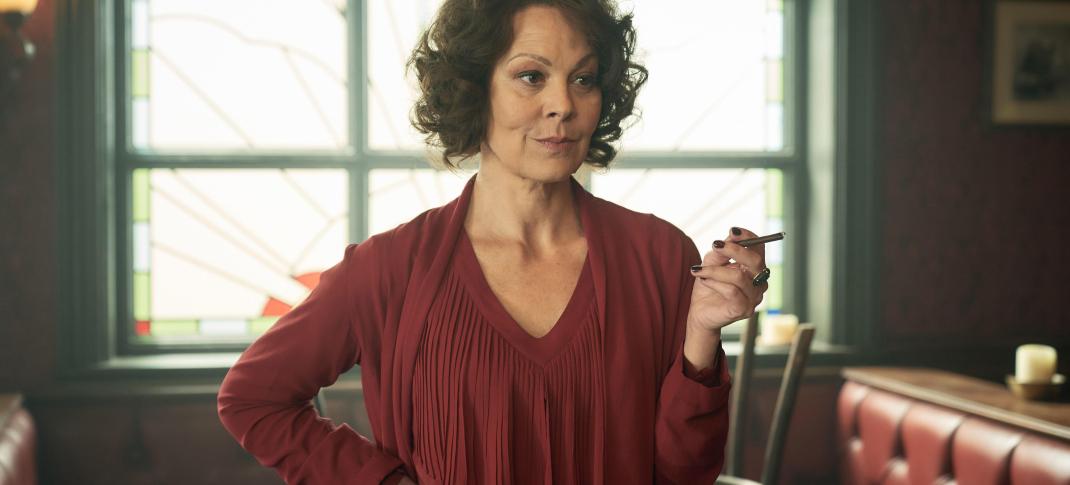 Every so often, a piece of horrible news lands in your lap that feels like the equivalent of being punched in the face. Such is the announcement that Helen McCrory, a powerhouse actress that has starred in everything from Peaky Blinders to Harry Potter, passed away at the age of just 52 years old after a battle with cancer. 
To say I am gutted to write this is an incredible understatement. Helen McCrory is one of the rare performers that I would watch do absolutely anything precisely because she has done everything with incomparable style and grace That we are all robbed of her incredible talent while she was still so young just feels very, very wrong. 
Probably most Anglophiles are familiar with McCrory's work from her performance Peaky Blinders' indomitable Polly Gray, a gangland matriarch who is every inch as fierce and tough as the men around her. But the breadth of her resume is honestly astonishing, including everything from blockbuster franchises (Harry Potter, where she plays Narcissa Malfoy) to political dramas (Roadkill) and complicated science fiction (Penny Dreadful and Doctor Who).
She was  also an award-winning stage performer, with roles that range from Euripides to Shakespeare to Chekov. If you have a free minute this weekend, rent her incredible lead turn in Medea on the National Theatre at Home service. It's just breathtakingly good. Like so good I'm honestly angry we won't get the chance to see her do something like this again. 
The heartbreaking news of her death was announced by McCrory's husband, actor Damian Lewis, on Twitter. 
April 16, 2021
The pair have been married since 2007 and have two children. 
Cillian Murphy, McCrory's longtime Peaky Blinders so-star and friend, released a moving statement on her passing. 
"I am broken-hearted to lose such a dear friend," Murphy said. "Helen was a beautiful, caring, funny, compassionate human being. She was also a gifted actor — fearless and magnificent. She elevated and made humane every scene, every character she played. It was a privilege to have worked with this brilliant woman, to have shared so many laughs over the years. I will dearly miss my pal. My love and thoughts are with Damian and her family."
Helen McCrory as Polly Gray

All our love and thoughts are with Helen's family.

Rest in peace. pic.twitter.com/HBEg4Hz2Up

— Peaky Blinders (@ThePeakyBlinder) April 16, 2021
My heart goes out to her husband, her family, her colleagues, and everyone who loved her work and tremendous spirit. What a loss. 
Do you have a favorite Helen McCrory performance? Let us know in the comments.
---
By
for on April 16th, 2021
More to Love from Telly Visions