By
for on October 10th, 2019
Production Begins on Final Episodes of 'The Spanish Princess'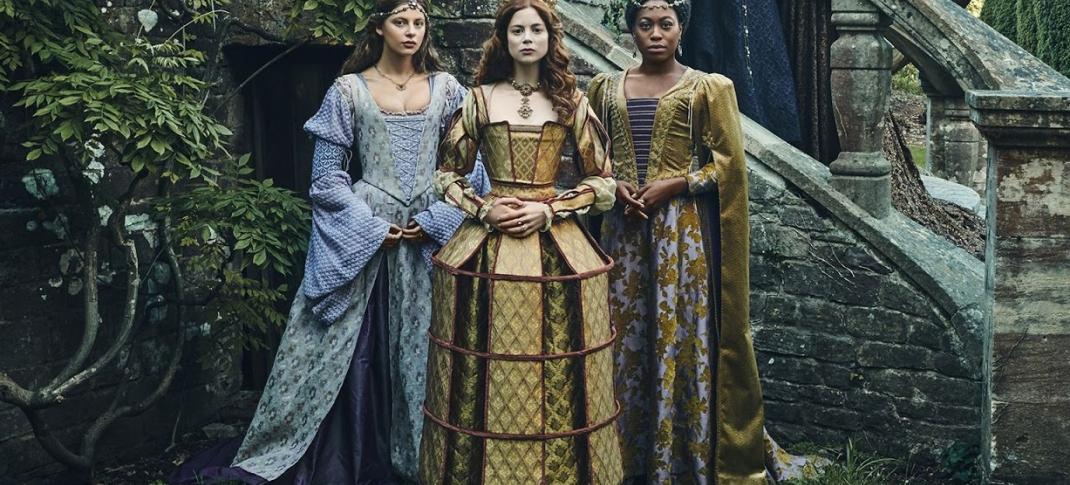 Production is officially under way on the second season of popular Starz period drama The Spanish Princess. The series, which was originally slated as a one-and-done limited offering like its sisters The White Queen and The White Princess, was picked up for an additional eight episodes earlier this year, with the goal of "concluding" Catherine of Aragon's story. 
What that means exactly remains unclear - will the series go all the way to the end of Catherine's life, leaving her abandoned and ill at Kimbolton Castle, separated from the daughter she loves so much? Or will it end with a young Queen Regent triumphant against the Scottish army in 1513 at the height of her power and hope, before a woman named Anne Boleyn steps on to the scene to ruin it all?
We don't know, but it will be interesting to see where the show draws this line.
The drama is the third installment based on Philippa Gregory's bestselling series of novels, which all aim to tell the story of England's history from the perspective of the women involved. The White Queen and The White Princess told the stories of Elizabeth Woodville and her daughter Elizabeth of York during the Wars of the Roses, and The Spanish Princess has now taken us into the Tudor era. While this second season "extension" is a first, it's not terribly surprising given that these period dramas have been fairly successful for the premium cable network.
Basically, I'm counting the days until someone gives me "The Boleyn Girl" or something similar. Come on, Starz. We're so close.
No rest for the royals. Production has begun on the eight-episode conclusion of #TheSpanishPrincess. Here's your first look. pic.twitter.com/isrJztMMHd

— The Spanish Princess (@SpanishPrincess) September 26, 2019
Stars Charlotte Hope and Ruairi O'Connor will both return as Catherine of Aragon and Henry Tudor, respectively, along with Stephanie Levi-John as Lina de Cardonnes, Georgie Henley as Margaret Tudor, the Queen of Scotland, and Laura Carmichael as Lady Margaret Pole. They'll be joined by a handful of new faces for the series' second half, including Ray Stevenson as King James IV of Scotland; Sai Bennett as Mary Tudor, destined to become Queen of France;  Andrew Buchan as Sir Thomas More, who will one day become one of Catherine's most stalwart defenders and a martyr in his own right; and Peter Egan as Tudor general Thomas Howard who serves as one of the queen's commanders, but is also Anne Boleyn's uncle. 
Series creator Emma Frost shared a few behind the scenes snaps of the cast's first Season 2 table read on Twitter, highlighting the series' growing cast. 
Here's a photo from our read through. #TheSpanishPrincess pic.twitter.com/Qx5fygcEJV

— Emma Frost (@EmmaFrostLondon) September 28, 2019
Here you go then. Another one. #TheSpanishPrincess read through pic.twitter.com/Vbi8FBJohL

— Emma Frost (@EmmaFrostLondon) September 28, 2019
We don't yet know when we can expect to see The Spanish Princess return to our screens, but hopefully it's sooner, rather than later. Nor do we know if more installments in this Queens of England series are planned for the future. (But I rather hope so - Gregory's got novels based on the lives of everyone from Anne Neville and Mary Tudor, to Mary, Queen of Scots and Katherine Parr.)
Are you looking forward to seeing more of The Spanish Princess? Would you like to see Starz making even more of these shows? Let's discuss. 
---
By
for on October 10th, 2019
More to Love from Telly Visions