By
for on August 4th, 2022
Amazon to Adapt YA Tudor Fantasy 'My Lady Jane'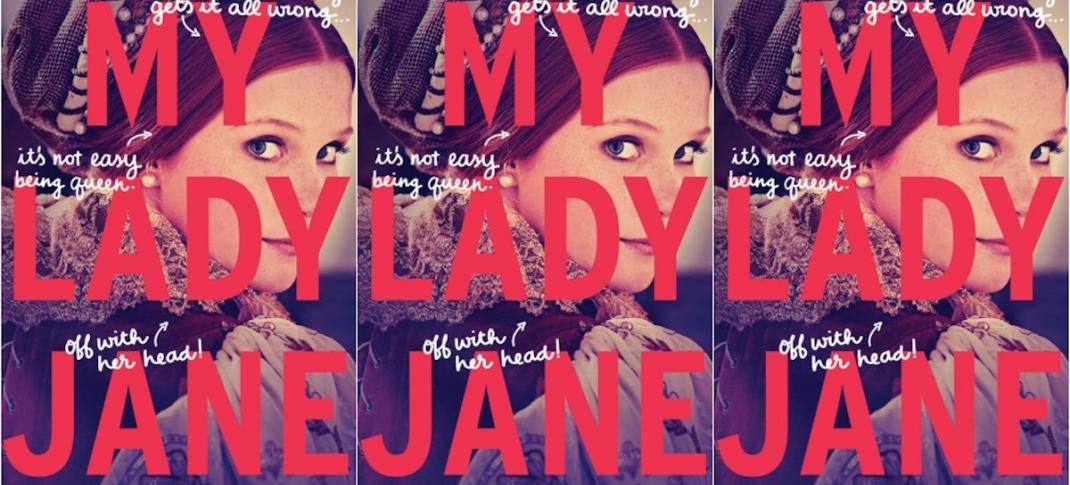 As we've seen many times, our pop culture is positively obsessed with England's Tudor family. From the soapy melodrama of King Henry VIII's disastrous marriage track record to the untold stories of the complicated women who essentially all outshone him, we can't get enough. Starz's Becoming Elizabeth and AMC+'s Anne Boleyn are just two of the series connected to this royal family that we've seen arrive on our screens over the past year, and it doesn't seem like this trend is stopping any time soon. (Especially if you count Tudor-adjacent series like The Serpent Queen, which will follow the story of the French royal house around roughly the same period.) So it's no wonder that Prime Video wants to get in on the act, even if their upcoming series will be quite different from most of its predecessors.
Prime Video is set to adapt My Lady Jane, a YA novel by the "Lady Janies" trio of Cynthia Hand, Brodi Ashton, and Jodi Meadows. It is based on the story of Lady Jane Grey, the infamous Nine Days Queen. Edward VI's decision to rewrite his will immediately before his death and cut his sisters Mary and Elizabeth out of the line of succession essentially shoved her onto the throne of England. Jane's reign was exceptionally short-lived as public support for Mary Tudor's claim to the throne grew, and she was deposed, imprisoned in the Tower of London, and eventually executed.
That is... not exactly the story this show will be telling. The book My Lady Jane is the first in a series of young adult novels that reimagines the stories of overlooked, misunderstood, or ill-treated historical women, usually with a magical or supernatural twist. The series boasts whip-smart dialogue, tons of modern-day pop culture references, and a sense of adventure and possibility that doesn't often exist in their source material. (The other novels focus on women, both real and fictional, such as Calamity Jane, Jane Eyre, Mary, Queen of Scots, and Mary Shelley.) 
My Lady Jane reimagines Jane Grey's tragic reign as a charmingly tongue-in-cheek shapeshifter rom-com. A tremendously fun and utterly anachronistic bit of historical fiction, England is no longer divided between Catholics and Protestants but Edoians, humans who shape-shift into animals, and the Verities who loathe them. Jane's hideous arranged marriage is a fairly adorable love story, as she, her husband Guilford Dudley, and even King Edward himself all get happier endings than actual history affords them.
Here's how the book synopsis describes the story.
Edward (long live the king) is the King of England. He's also dying, which is inconvenient, as he's only sixteen and he'd much rather be planning for his first kiss than considering who will inherit his crown…
Jane (reads too many books) is Edward's cousin, and far more interested in books than romance. Unfortunately for Jane, Edward has arranged to marry her off to secure the line of succession. And there's something a little odd about her intended…
Gifford (call him G) is a horse. That is, he's an Eðian (eth-y-un, for the uninitiated). Every day at dawn he becomes a noble chestnut steed—but then he wakes at dusk with a mouthful of hay. It's all very undignified.
The plot thickens as Edward, Jane, and G are drawn into a dangerous conspiracy. With the fate of the kingdom at stake, our heroes will have to engage in some conspiring of their own. But can they pull off their plan before it's off with their heads? 
Emily Bader (Paranormal Activity: Next of Kin) will play Lady Jane, while Edward Blumel (A Discovery of Witches) will play her husband, Guilford. Jordan Peters (Everything I Know About Love) will take on the role of King Edward. Meredith Glynn (The Boys) and Gemma Burgess (Brooklyn Girls trilogy) will be co-showrunners and executive producers alongside Sarah Bradshaw (Citadel) and Laurie MacDonald (The Trial of the Chicago 7). Jamie Babbit (Only Murders in the Building) is directing the series pilot.
Neither a production start date nor a premiere time frame has been announced for My Lady Jane.
---
By
for on August 4th, 2022
More to Love from Telly Visions