By
for on December 8th, 2022
Prime Video Renews 'The Devil's Hour' For Two Additional Seasons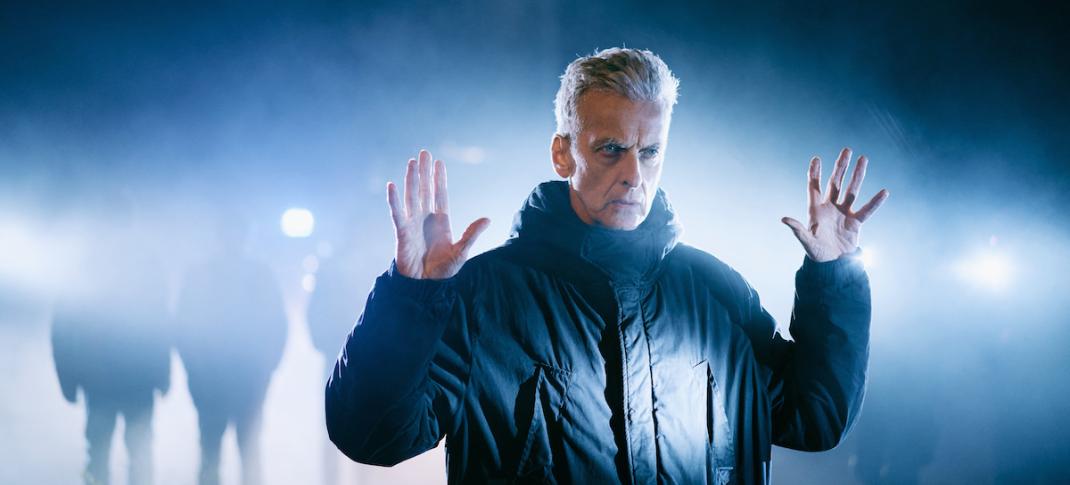 The story of Prime Video's twisty thriller The Devil's Hour is only getting started. Prime Video has announced that the series has been renewed for not just one but two additional seasons.
The series follows a time-bending plot that sees Call the Midwife star Jessica Raine to face off against former Doctor Who Twelfth Doctor Peter Capaldi across a purposefully disjointed narrative that crosses lives and timelines. You may think I'm being deliberately vague here—and that's not entirely wrong—but the plot of The Devil's Hour is complicated and confusing in ways that positively defy easy (or even remotely succinct!) explanation. This is a lot to say that while it's normal not to know what to expect from the second season of a series like this, I genuinely have no idea what this show is going to do for two more. 
Thankfully, it seems the folks in charge have a plan. "In Season 2, Gideon's true intentions are finally revealed as he attempts to involve Lucy in his mission to stop an elusive force of evil. Simultaneously a sequel and a prequel to the first chapter, expect nothing but the unexpected," reads the Amazon press release announcing the series' renewal. 
"We're thrilled with the audience response to The Devil's Hour, and can't wait to share the next chapter of this mind-bending story," Dan Grabiner, head of UK Originals at Amazon Studios, said in a statement. "Fans can look forward to plenty more twists and turns in this remarkable tale from first-time series creator Tom Moran and welcoming back our immensely talented cast, led by Jessica Raine and Peter Capaldi."
The bulk of the cast is returning alongside Raine and Capaldi, including Phil Dunster (Ted Lasso), Nikesh Patel (Starstruck), Meera Syal (Mrs. Sidhu Investigates), and Benjamin Chivers. However, as-of-yet unnamed new characters are also set to join the show.
"Telling a story on television is a precarious business," creator Tom Moran said. "Series One of The Devil's Hour was just the beginning—the opening act of a TV novel. I'm so thrilled that we keep turning those pages and slotting the puzzle pieces into place. If you thought the final episode of Series One had all the answers, then you haven't been asking the right questions."
The series is produced by Hartswood Films, known for Inside Man and Sherlock, and executive produced by Moran, Doctor Who's Steven Moffat, and Sue Vertue.
Filming on Season 2 is expected to begin in 2023.  
---
By
for on December 8th, 2022
More to Love from Telly Visions