By
for on June 28th, 2022
Peter Capaldi and Cush Jumbo to Star in Apple TV+ Thriller 'Criminal Record'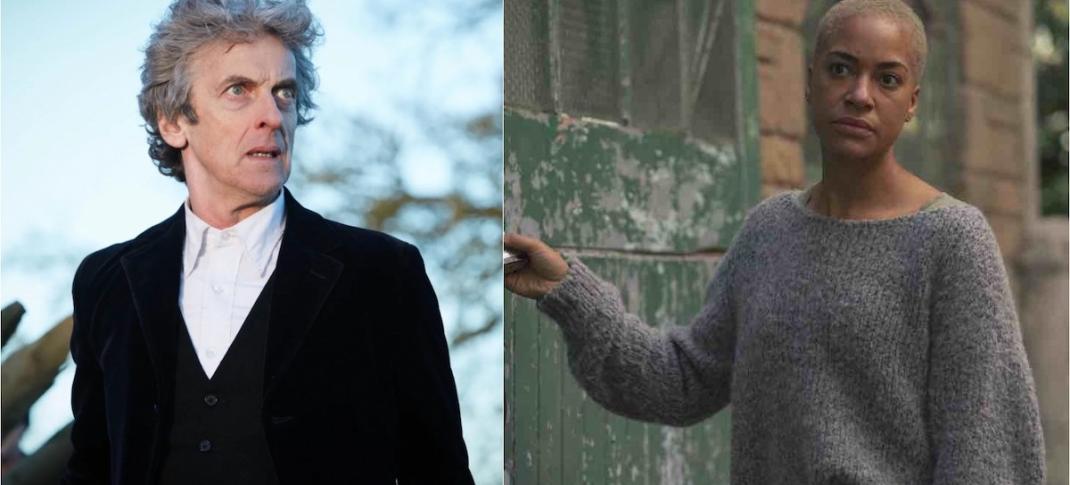 If it feels like we've covered Apple TV+ a lot in the past few weeks, it's because we have. The streaming service is rapidly becoming a destination location for fans of British and British-adjacent entertainment content: Hot on the heels of the conclusion of its very first period drama The Essex Serpent, it's granted a multi-season renewal to espionage thriller Slow Horses, dropped a trailer and release date for the new season of its critically acclaimed comedy Trying, and announced multiple new series are in the works, including Hijack staring Idris Elba and an as-yet-untitled new adaptation of Edith Wharton's The Buccaneers.  
And it doesn't seem like the streamer is planning on stopping anytime soon. 
Last week, Apple announced a series order for the crime drama Criminal Record, an eight-part series starring Peter Capaldi (Doctor Who) and Cush Jumbo (The Beast Must Die) two detectives caught in a professional tug of war over a historic case. Set in the heart of contemporary London, the drama is described as a powerful, character-driven thriller, and will purportedly wrestle with issues of race, institutional failure, and the quest to find common ground in an increasingly polarized Britain
An anonymous phone call draws Capaldi's Detective Chief Inspector Daniel Hegarty and Jumbo's Detective Sergeant June Lenker into a confrontation over an old murder case. The conflict reflects the fact that these two detectives are both at very different stages in their respective careers: Hagarty is a veteran officer concerned with preserving his own legacy, whereas Lender is still a woman trying to climb the professional ladder. 
The role marks something of a departure for Capaldi, as the actor—at least in recent years—has stayed away from the sort of crime-based series that would see him play a DCI. I'm intrigued, is what I'm saying. (And, of course, always want to see the Twelfth Doctor thrive.)
Criminal Record comes from BAFTA Award nominee Paul Rutman, who previously developed the long-running Vera series based on the books by Ann Stanhope, and is produced for Apple TV+ by Tod Productions and STV Studios. BAFTA Award winner Jim Loach (Save Me Too) directs the drama's eight episodes, while Elaine Collins (Shetland), Capaldi, and Jumbo serve as executive producers.
Production is currently underway in London but there's no set timetable for release just yet, though mid-to-late 2023 seems like a fairly safe bet.
---
By
for on June 28th, 2022