By
for on April 19th, 2020
Period Mystery Series 'Dead Still' to Premiere in May on Acorn TV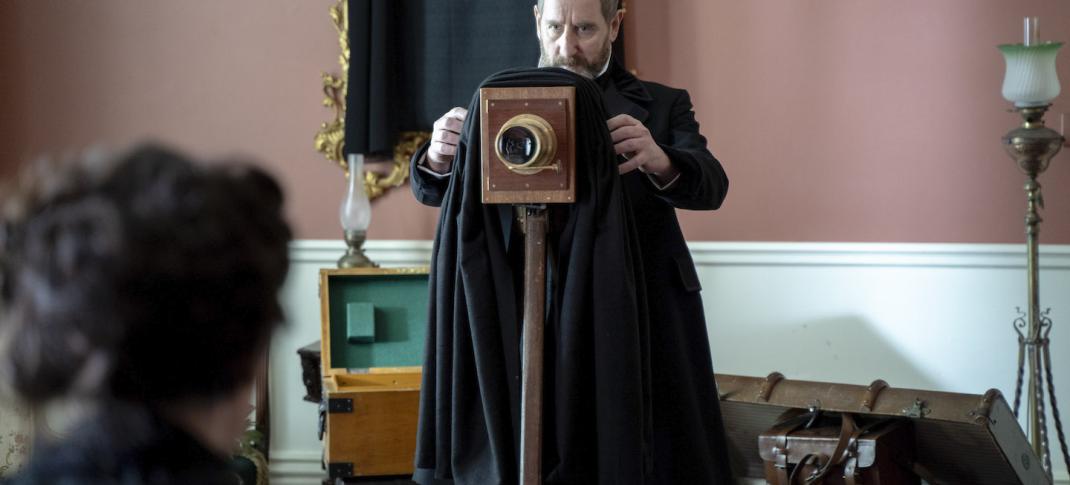 Mark your calendars, mystery fans. The darkly comic period new mystery series Dead Still has an official premiere date at last.
The new Acorn TV original series will officially premiere on Monday, May 18. Two new episodes will hit the streaming platform that day, with episodes premiering weekly thereafter, through June 15. 
From its description alone, the six-part series sounds like a very different sort of British procedural mystery. There will still be murders to solve, of course, but the series' setting and premise are intriguingly different, making the show an instant standout in a crowded field of similar stories. Set in Ireland in the 1880s, Dead Still takes place during the peak of the "postmortem photography" craze. This process, in which people commissioned photos of their dead relations to commemorate their lives, generally featured disturbingly elegant posed photos of the recently deceased, sometimes also involving their living family members.
The series will follow a renowed memorial photographer named Brock Blennerhasset as he investigates the murders of his recently deceased subjects. Brock is played by Luther's Michael Smiley, joined by My Mother and Other Stranger's Eileen O'Higgins as his niece Nancy Vickers and Victoria's Kerr Logan as his assistant Conall Malloy. 
The new official description of the series promises a dark and intriguing story. 
Once a photographic prodigy in Ireland and a pioneer of the daguerreotype (an early photographic method which captures an image on an iodine sensitized silvered plate), Brock is now struggling to keep up with the times. With cameras becoming cheaper and photographic studios starting to flourish in Dublin around 1880, the practice of memorial portraiture is on the wane. Brock tries to revive his business after an accident, requiring the help of his estranged, imaginative niece, Nancy (O'Higgins) and new assistant and former gravedigger Molloy (Logan). Their working relationship develops after a rocky start – Brock takes a while to warm up to the two of them, since he's known for being remote and unemotional, thus much better in dealing with the dead than the living.

Meanwhile, it appears someone more sinister is getting in on the death photography game. Tenacious Detective Frederick Regan (O'Hare) investigates a series of murders in Dublin's criminal underbelly and concludes that the serial killer may be cashing in on a taste for a different type of memorial imagery -- pictures of people in their death throes. As the body count begins to escalate, Brock, Molloy and Nancy must stop a murderer intent on ending not just their business, but their lives.  
Does Dead Still sound like something you'd watch? Let's discuss in the comments! 
---
By
for on April 19th, 2020
More to Love from Telly Visions