By
for on May 30th, 2022
Period Drama 'Jamaica Inn' Arrives on PBS Passport This June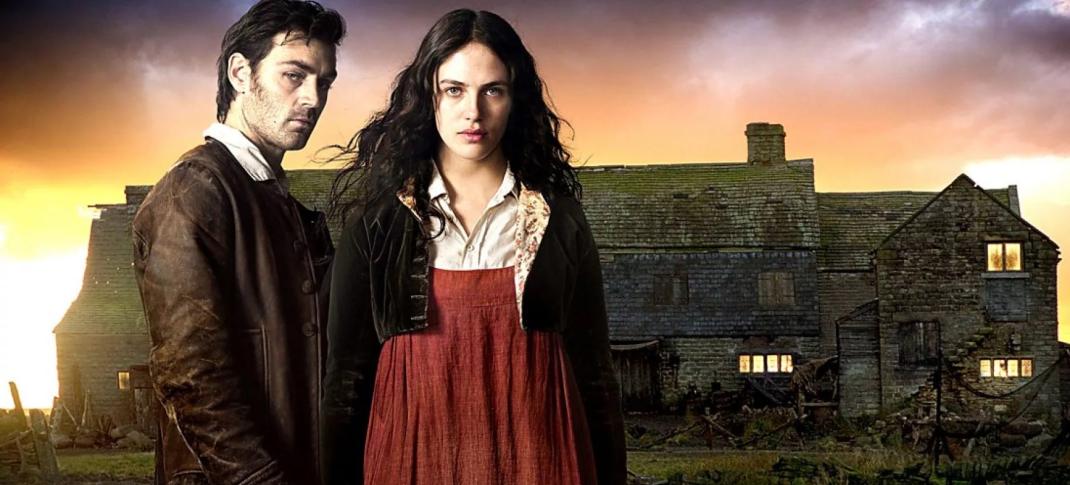 Though English novelist Daphne du Maurier is probably best known for Rebecca, a Gothic story of gaslighting and murder that remains so popular it has never once gone out of print since it first hit shelves in 1938, she was a prolific author who penned multiple other notable works of fiction such as Frenchman's Creek and My Cousin Rachel, along with multiple short stories, biographies and more. But her other most recognizable work—that is not Rebecca, at any rate—is the novel Jamaica Inn. 
Jamaica Inn, however, is not adapted with nearly the same frequency or regularity as its sister work, with just a single feature film and a scant few television versions in existence. (For comparison: Rebecca's most famous adaptation is probably the 1940 Alfred Hitchcock film, but there are a half dozen television versions and even several plays.) Whether that's because of its morally murky plot or dated focus on the cultural trope of "wreckers" in southwest England is unclear. But whatever the reason, du Maurier fans can rejoice—the 2014 BBC adaptation of Jamaica Inn, starring Downton Abbey alum Jessica Brown Findlay, is finally(!) making its way to American shores. 
The three-part drama officially arrives on PBS Passport this June as an exclusive early binge opportunity ahead of a forthcoming linear broadcast in 2023. Local station members will be able to stream the full series starting on June 1. 
Set in 1920s Cornwall and inspired by du Maurier's own stay at the real Jamaica Inn (which still exists today as a pub in the middle of Bodmin Moor), the novel follows the story of Mary Yellan (Findlay), who comes to live with her Aunt Patience and Uncle Joss following the death of her mother. But she quickly discovers the inn has no guests and is the unsavory center of her uncle's secret criminal enterprise, which revolves around misleading ships to run aground on the jagged coastline and subsequently plundering their wreckage. 
Life at Jamaica Inn challenges Mary's black and white perceptions of morality as she finds herself living among smugglers in a lawless land where no one is quite who they seem. When she thinks she has witnessed a murder, Mary wonders at what cost she will stay silent.
Watch the original BBC trailer for the drama below. 
Findlay leads an ensemble cast full of familiar faces, including Domina's Matthew McNulty, The Crown's Ben Daniels, Wolf Hall's Joanne Whalley, and The Green Knight's Sean Harris. The series was written by Emma Frost, who went on to pen several hit female-focused period dramas for Starz, including The White Queen, The White Princess, and The Spanish Princess.
Jamaica Inn will be available to stream on PBS Passport beginning June 1.
---
By
for on May 30th, 2022