By
for on May 13th, 2023
'Paddington In Peru' To Start Filming In Summer 2023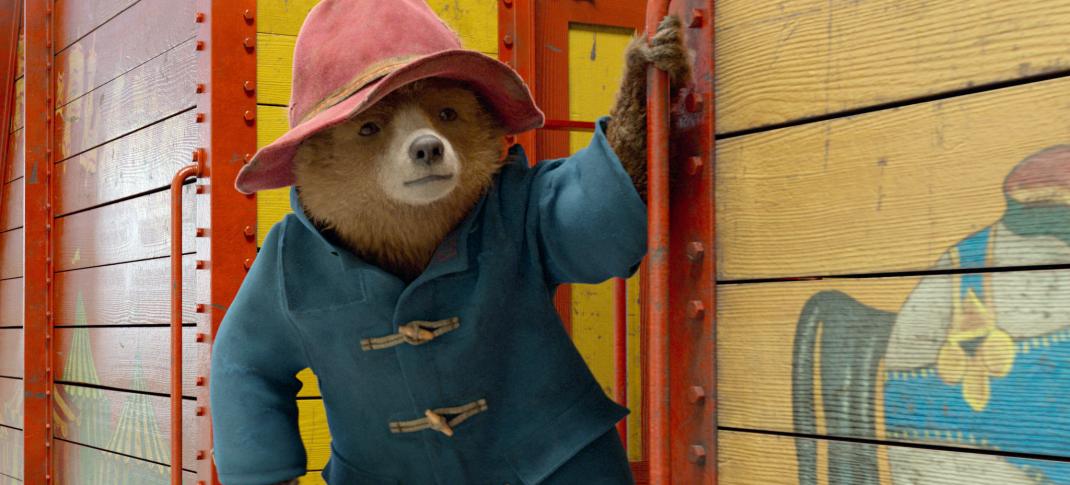 One of the most beloved franchises is back for another installment—no, it's not Marvel or Star Wars; it's Paddington. With two BAFTA-nominated films and some of the highest ratings of all time, this British bear is adored the world over. Paddington first leapt from page to screen to viewers' hearts in the 2014 film Paddington. Shortly after the film's 2017 sequel, it was announced that a third film was in the works.
Paddington 3 will be titled Paddington in Peru, a title announced in June 2022, around the same time Paddington was spotted sipping tea with the late Queen Elizabeth II for her Jubilee. Since then, the titular bear has kept his cards close to his chest, but we finally have more information about the third installment in the beloved franchise.
Paddington was last on the big screen six years ago in Paddington 2, which came out in November 2017 (yes, 2017 was six years ago, process that however you like.) In the years since there were fears that Paddington 3 wouldn't make it to the big screen. Ben Whishaw (This Is Going to Hurt), who voiced the bear in the first and second films, even expressed doubts about the third installment in early 2023, telling Collider that updates on production had "gone silent" since 2022. But Paddington fans can lay their fears to rest because filming for Paddington in Peru is set to begin on July 24, 2023.
Based on the title, we can expect to see Paddington return to his home of "darkest Peru," but other than that, there are no details yet about the movie's plot or cast. Much of the creative team behind the first two Paddington films is back for the third installment and a fresh face for the film's director.
New director Dougal Wilson will make his feature directorial debut. He is best known for directing successful music videos and commercials and is taking over the mantle of Paddington director from Paul King, who directed the first two films. King will remain involved as executive producer and co-writer. On passing on the role of director, King said, "After ten years of working on the Paddington movies, I feel absurdly protective of the little bear, and I'm delighted that Dougal will be there to hold his paw as he embarks on his third big-screen adventure. Dougal's work is never less than astounding: funny, beautiful, heartfelt, imaginative, and original. Aunt Lucy once asked us to 'Please Look After This Bear.' I know Dougal will do so admirably."
King and Simon Farnaby, who co-wrote the first two films, and newcomer Mark Burton, are behind the story for the third film. Burton, Jon Foster, and James Lamont co-write the screenplay. StudioCanal will fully finance the film alongside producers Heyday, who produced the first two films.
As for the cast, though no official announcements have been made yet, we can expect to see some familiar faces back by Paddington's side. Ben Whishaw was the original voice of Paddington, but it hasn't been announced if he will return. Both Paddington 1 and 2 featured Hugh Bonneville (Downton Abbey), Sally Hawkins (The Shape of Water), Julie Walters (Mamma Mia!) Imelda Staunton (The Crown), and Michael Gambon (Harry Potter). Other key players from the previous films include Sanjeev Bhaskar (Unforgotten), Ben Miller (Death in Paradise), Jessica Hynes (Years and Years), and Peter Capaldi (Doctor Who).
No release date or trailer has been announced for Paddington In Peru, but the first two films both premiered in November, so a November 2024 release date for Paddington 3 is not out of the question. Better start stocking up on the marmalade now.
---
By
for on May 13th, 2023
More to Love from Telly Visions