By
for on June 25th, 2022
The World's Best Franchise, 'Paddington,' Will Get A New Installment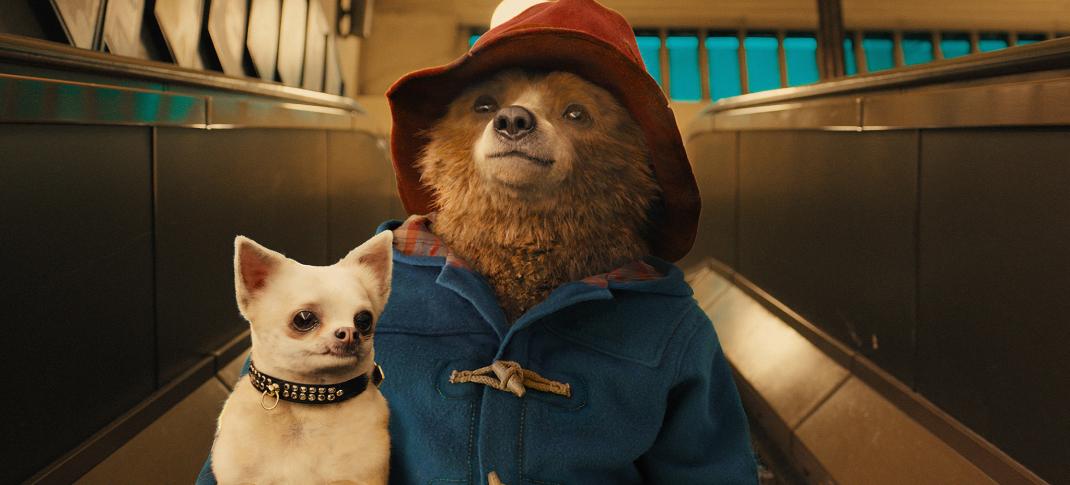 Even before Paddington 2 accidentally became the best-reviewed film of all time after an ancient negative review of Citizen Kane was unearthed in 2021, the film franchise was a covert Hollywood insider reference. Ostensibly aimed at little kids, these adorable live-action, animation-blended movies are quietly brilliant. The franchise's A-list cast, from Ben Whishaw (who voices the titular bear) to the murderer's row line-up of Hugh Bonneville, Joanna Lumley, Brendan Gleeson, and Sally Hawkins, to name a few, was an embarrassment of talent. Even Hugh Grant, who plays the antagonist in the sequel, cheerfully declared it his best work.
By the time Nicholas Cage and Queen Elizabeth II took note of the bear's overwhelming popularity and cemented the current iteration of him as the One True Paddington, against which all others will be measured, a third film was already greenlit. And on a weekend where quite a few of us could use some cheering, The Hollywood Reporter has confirmed that the sequel will be helmed by a new director, Dougal Wilson, who replaces Paul King. (King was already booked to direct the deeply odd-looking Wonka prequel, more's the pity for him, but never mind.) 
The new installment will be christened Paddington In Peru, a reference to the bear's homeland. (Book readers will recall that Paddington traveled to London from "darkest Peru,"  which always made me ask why no one could find the light switch.) Why Paddington  returns to his homeland from his London adventures remains to be seen, but one can always hope it's because he would like to visit his mother for tea. King will not exit the project entirely and he may not be available to direct he is behind  the new installment's story, co-authoring it with Paddington's other regular collaborators, Simon Farnaby and Mark Burton. (Burton penned the actual screenplay with Jon Foster and James Lamont.)  King will also serve as an executive producer.
Though Wilson has not directed a feature film before, King put out a strong statement supporting the decision. "After ten years of working on the Paddington movies, I feel absurdly protective of the little bear, and I'm delighted that Dougal will be there to hold his paw as he embarks on his third big-screen adventure," he said in the press release. "Dougal's work is never less than astounding: funny, beautiful, heartfelt, imaginative, and totally original. Aunt Lucy once asked us to 'Please Look After This Bear.' I know Dougal will do so admirably."
Though the new film's plot and the cast have not been confirmed, fans assume Whishaw, who has voiced Paddington since 2014, will continue in the role. His BFFs, the Brown family, will also most likely return, with Bonneville and  Hawkins as parents Henry and Mary, plus Madeleine Harris and Samuel Joslin as children  Jonathan and Judy Brown. Hopefully, Imelda Staunton and Michael Gambon will continue as Paddington's adopted Aunt and Uncle, Lucy and Pastuzo, as well. Other recognizable actors who have appeared in both installments and would most likely return for a third include Julie Walters, Nicole Kidman, Peter Capaldi, and Jim Broadbent. 
Filming for Paddington In Peru is slated to begin next year, suggesting the third installment is slated to arrive in theaters in 2024.
---
By
for on June 25th, 2022
More to Love from Telly Visions