By
for on June 25th, 2014
The Paddington Bear Movie Loses Colin Firth as Its Voice Star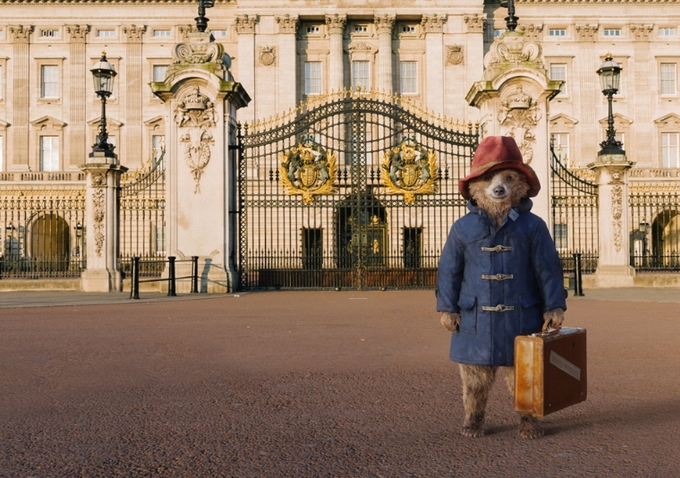 It would appear that Creepy Paddington has claimed his first victim.
Yes, it's fairly obvious that the big screen version of the children's tale Paddington Bear is basically your worst nightmare, but weren't we all hoping that some of the horror of Paddington would be alleviated by the fact that the CGI-created rampant serial killer iconic bear was going to be voiced by Everyone's Dream Man, Colin Firth?
Well, sorry, because Creepy Paddington doesn't let us have nice things. According to a report in Entertainment Weekly, Firth has split with the film in the midst of production. "After a period of denial, we've chosen 'conscious uncoupling,'" the Oscar winner told the magazine. 
Firth explained that his decision to depart was a mutual one.
"It's been bittersweet to see this delightful creature take shape and come to the sad realization that he simply doesn't have my voice," the actor said. "I've had the joy of seeing most of the film and it's going to be quite wonderful. I still feel rather protective of this bear and I'm pestering them all with suggestions for finding a voice worthy of him."
Or the nightmare fuel of this particular incarnation of Paddington was haunting Firth's dreams, whatever.  (Don't believe me? Please watch this trailer. If you're brave.)
It's actually not that uncommon for voice-only actors to be replaced or drop out, so this story isn't really that weird. (Most recently, Scarlett Johansson served as a famous last-minute replacement for the computer's voice in Spike Jonze's Oscar-winnig Her.) The interesting bit will be seeing what sort of recognizable British voice the film gets to replace Firth, particularly on such short notice, as the film's release date hasn't changed.
Paddington is still due out on November 28 in the UK  and Christmas Day in the US.
Do you have any suggestions about who ought to be the new voice of Paddington? Perhaps someone who could maybe make this bear less terrifying? 
---
By
for on June 25th, 2014
More to Love from Telly Visions